40K Minidex – BoLS Presents Dark Apocypha Campaign Book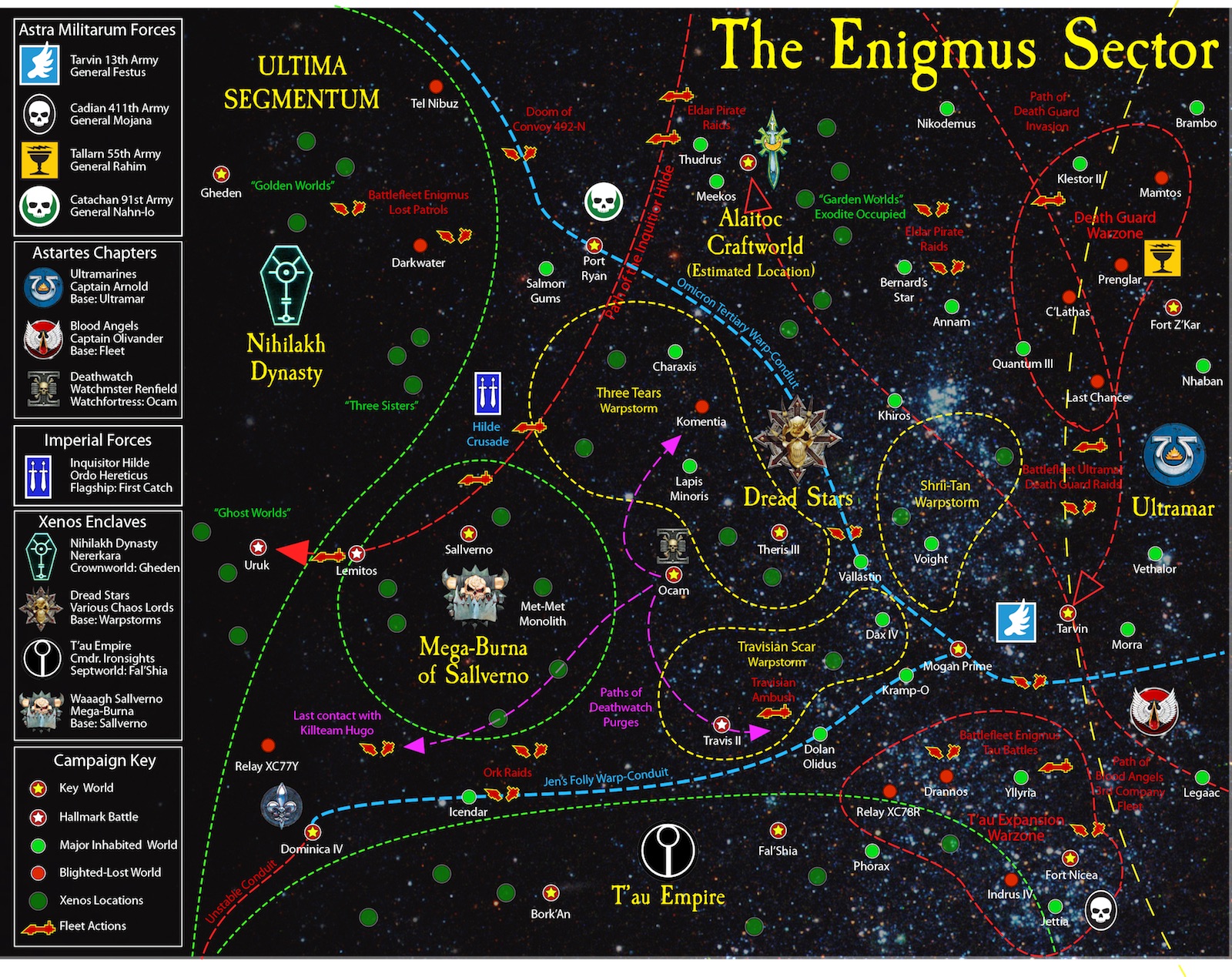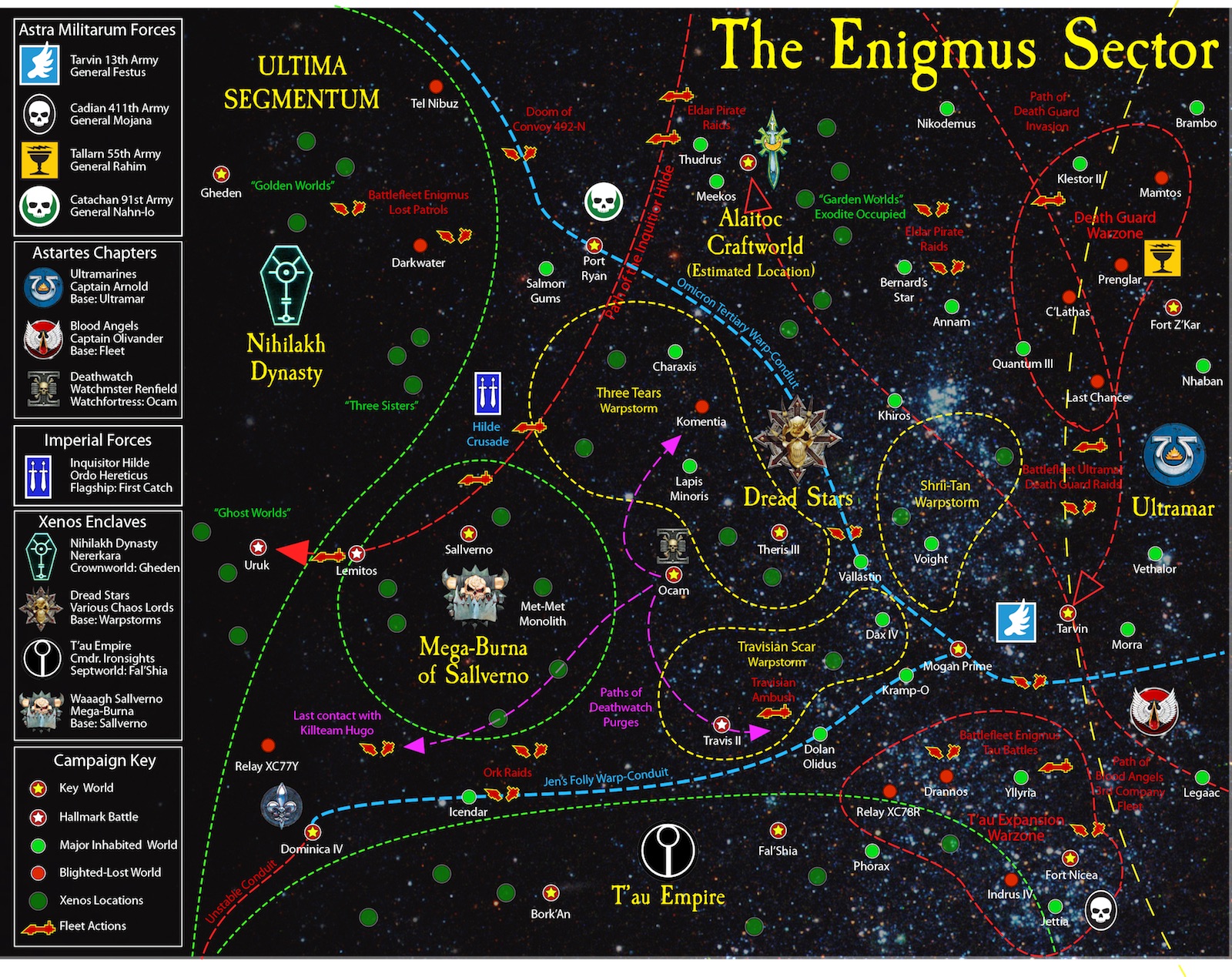 Download our latest campaign PDF for 40K 8th, chock full of heroes, villains and mystery to spice up your games!
It's been way, way too long, but at last we've put the final touches on our first 8th Edition minidex.  The really old-timers will remember that BoLS got it's start way back in the day with our campaign books like Age of Heresy, Macharian Crusade, and the Badab War.  Now that we have our live streaming games 3 times a week on Twitch, it was only a matter of months till our games developed into narratives, with recurring characters, alliances and grudges forming across the games.  With the new year we knew the time was right for us to put all of our themes and ideas together into a minidex – that acts not only as a sandbox for your imagination, but as a guidebook to our 40K channel.
Welcome to: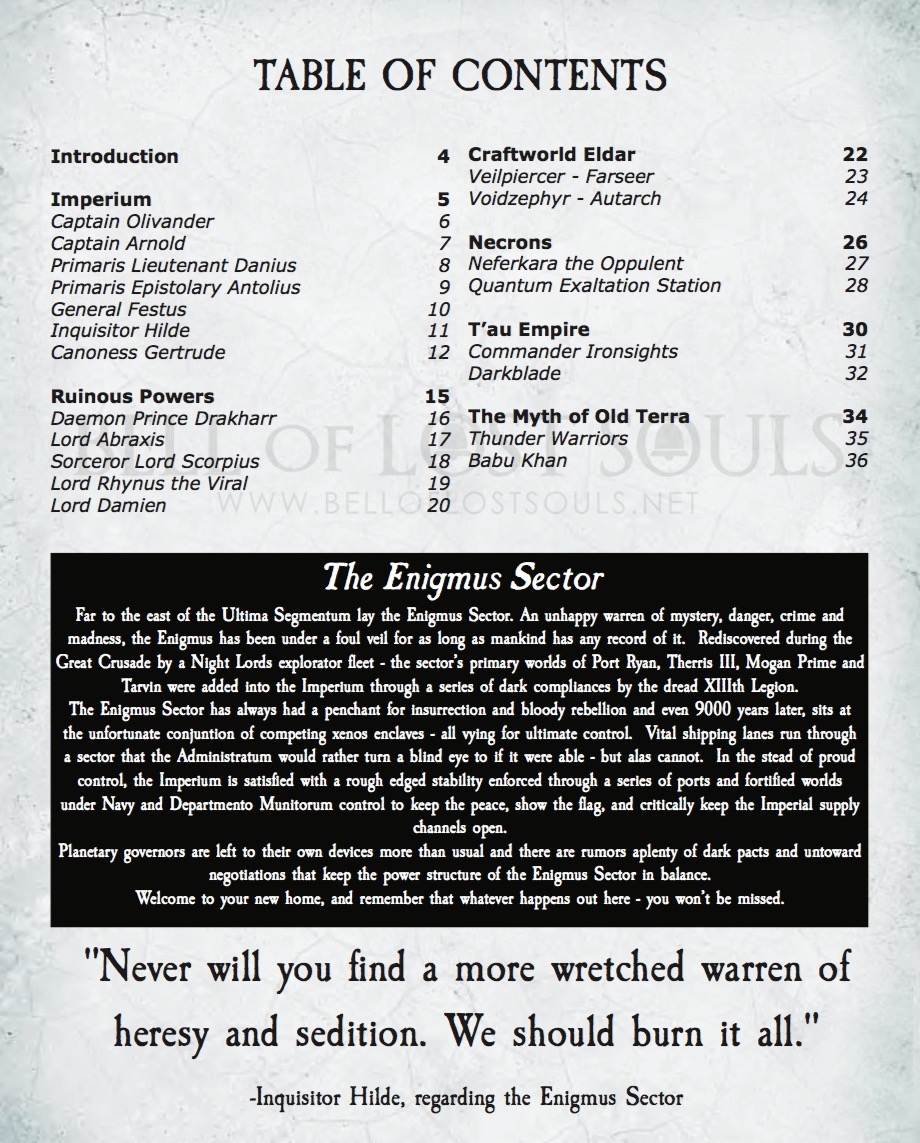 First of all, we needed to make a map, because nothing helps to fire the imagination and pull together narratives like a solid location to fight over: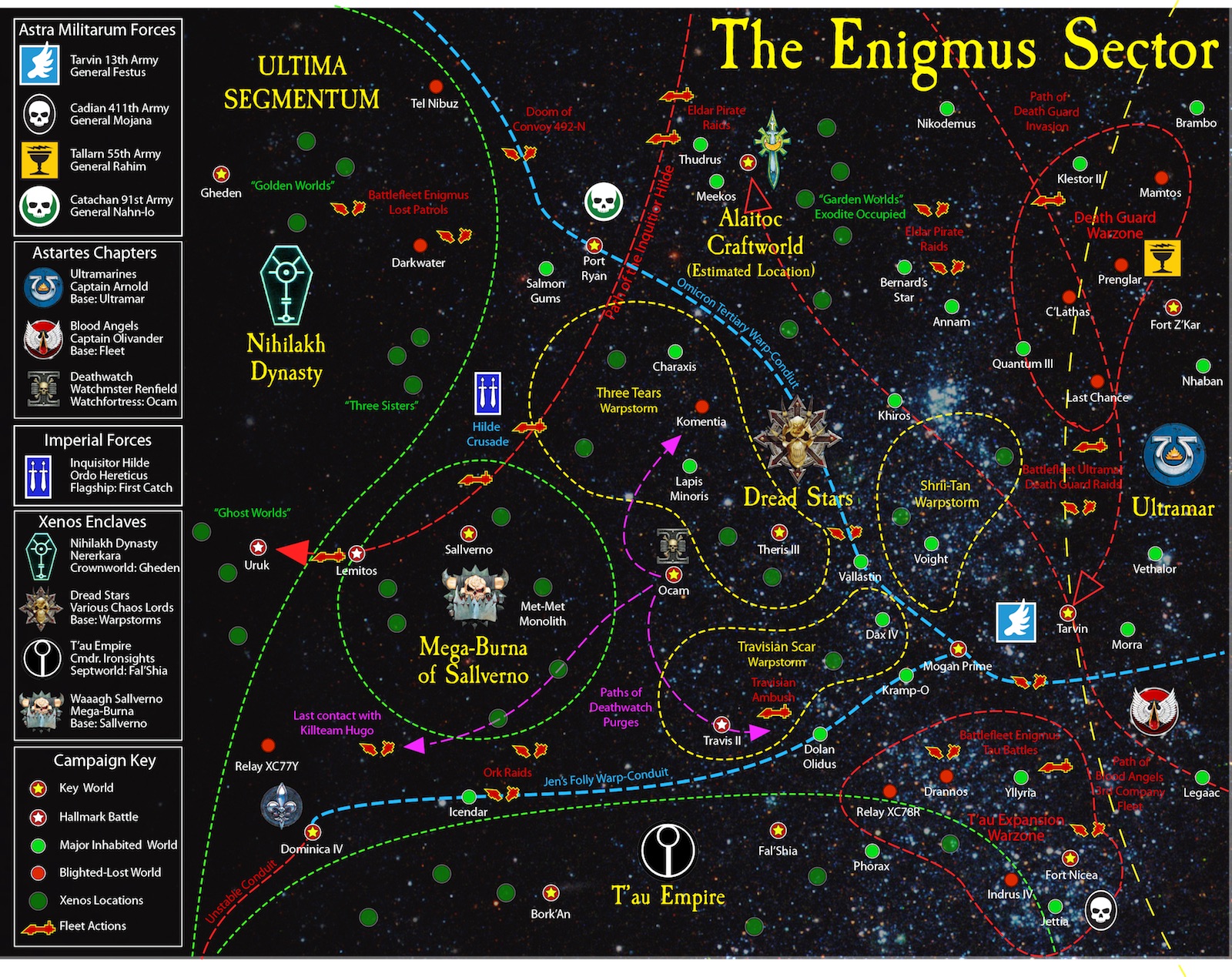 Let the hunt for easter eggs – BEGIN (there are many)
Here are some sample spreads to get you in the mood: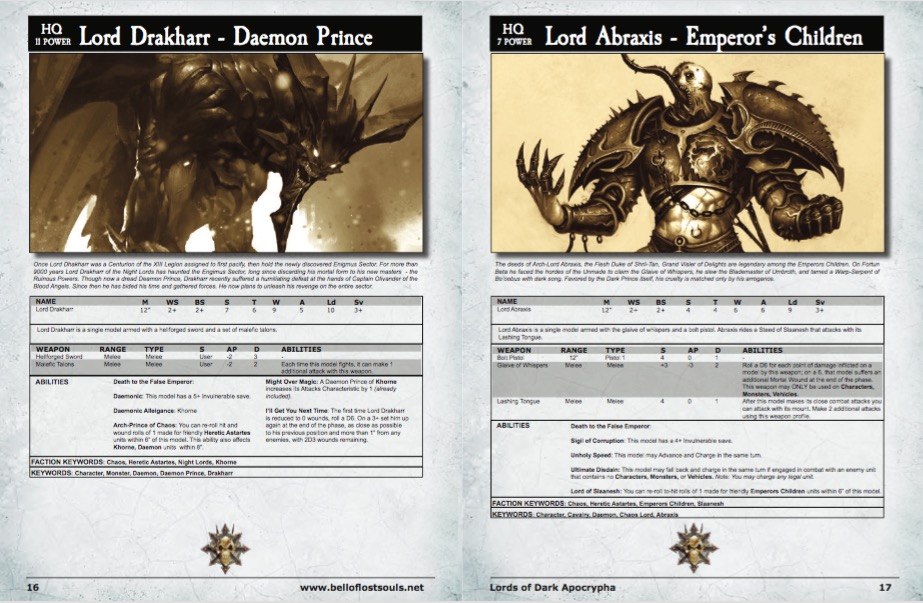 Villains!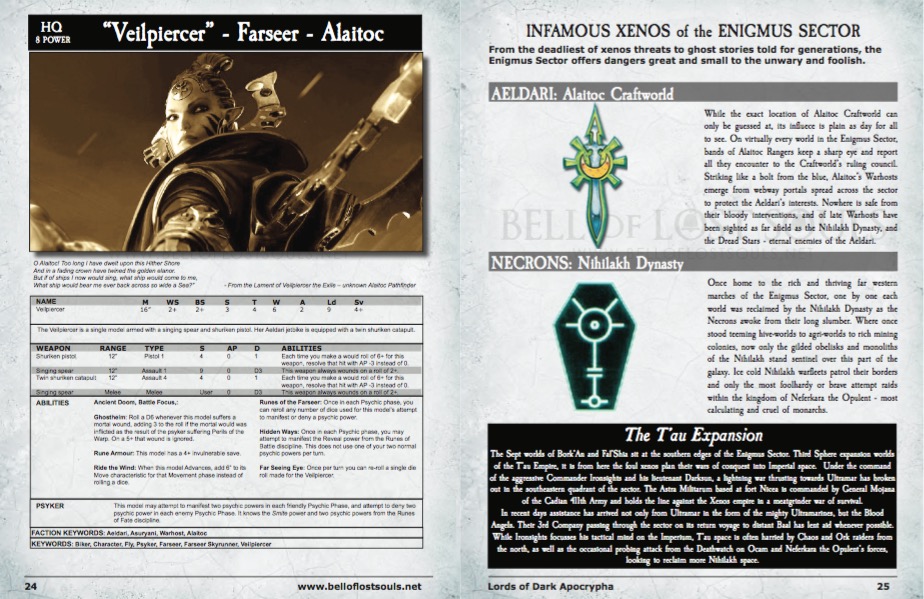 Subscribe to our newsletter!
Get Tabletop, RPG & Pop Culture news delivered directly to your inbox.
Xenos!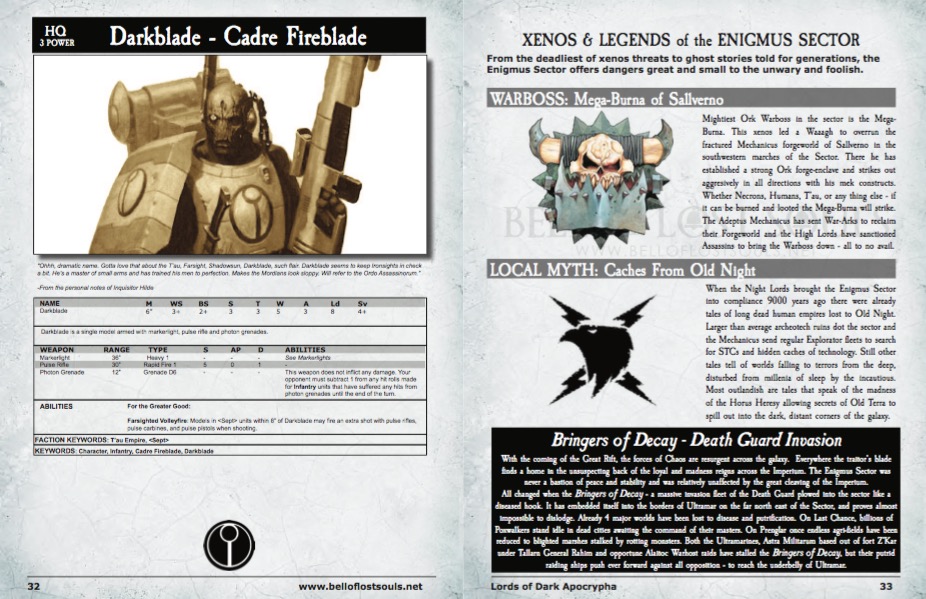 Lore and mystery!
(BoLS Lounge)
We love crafting things like this for the community and have even more fun playing them on the tabletop. We've designed the Enigmus Sector as a giant sandbox, just waiting for your group of gamers to dive in. It will be updated regularly with new characters, developing plots and surprises!
~Have fun and let us know what you think in the comments.