AoS: Knight of the Shrouds and Other Warscrolls Leaked

The internet knows everything, especially what you did last summer, but it also knows what will be coming in the Legions of Nagash Battletome.
Coming to you fresh off the internet via Runebrush who gathered some of these from the AoS App, and also via DakkaDakka–here's a look at the upcoming Legions of Nagash Warscrolls. These all have a few general updates, but there are a few new ones to check out below. You can find the rest over at Runebrush, if that's your bag.
via Runebrush
First up, Nagash himself.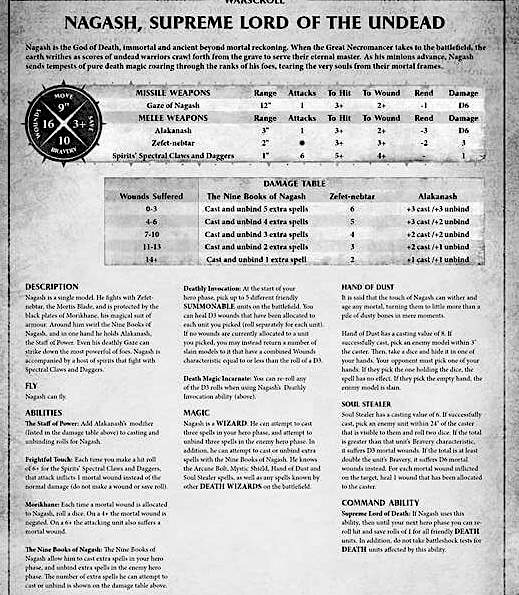 Like many of the Death heroes in this book, he can heal summonable units. Nagash's is incredibly potent and usable from across the battlefield.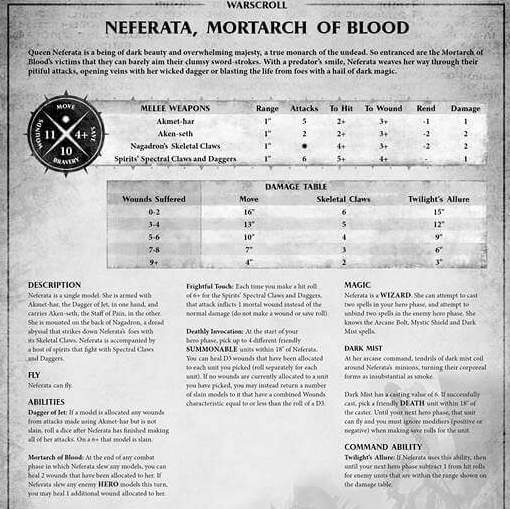 Neferata has a few more tweaks coming into this, with improvements to a couple of her abilities, though she no longer lets you create more vampire mans.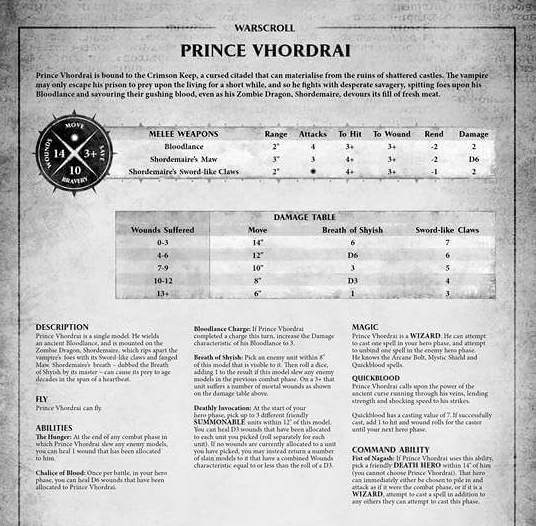 Next up is the new Prince, who is a pumped up vampire lord that hits harder and faster. And last but not least, everyone's favorite Malign Portents man.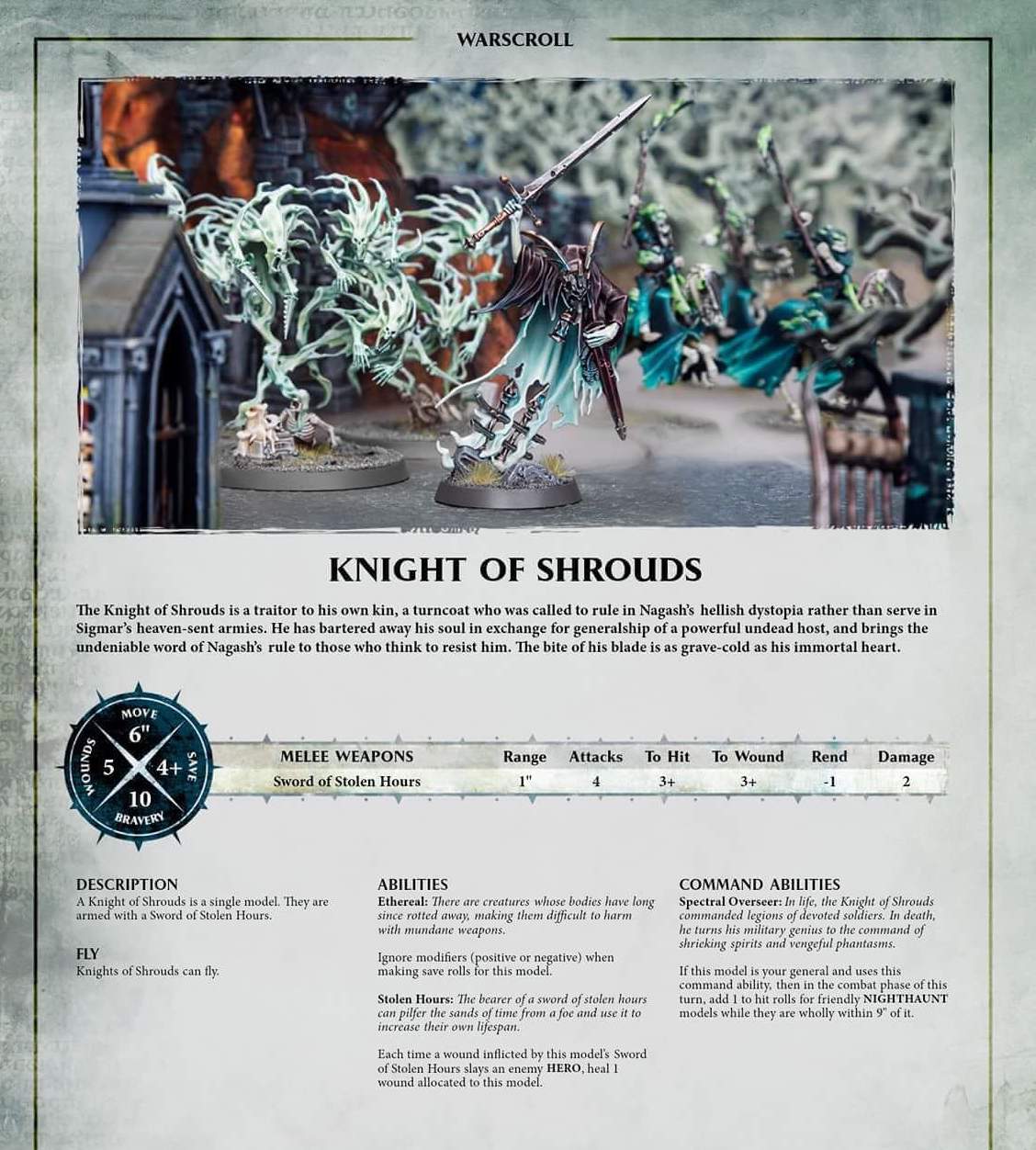 Subscribe to our newsletter!
Get Tabletop, RPG & Pop Culture news delivered directly to your inbox.
All around it seems like Death is going to come out swinging. Be sure and keep an eye out for more Age of Sigmar news as we get nearer to the release.
Death comes on swift wings–and slow wings, and skeletal horses, and like vaporous trails, and–look there's a variety okay?