Every Monster in the Manual has been turned into a playable race in this new supplement.
The Pegasus Paladin rounded the corner, where the Unicorn Warlock, the Nightmare Ranger waited patiently. The Pegasus inquired as to whether or not they'd seem their companion, a Gelatinous Cube Druid–the others could only day neigh, he was probably horsing around somewhere.
Such a scene could be in your future, thanks to one industrious writer at the DMs Guild. Tyler Kamstra has taken a look at every race in the PHB, broken them down into a formula that seems to work out well–and then applied that to every Monster in the Manual.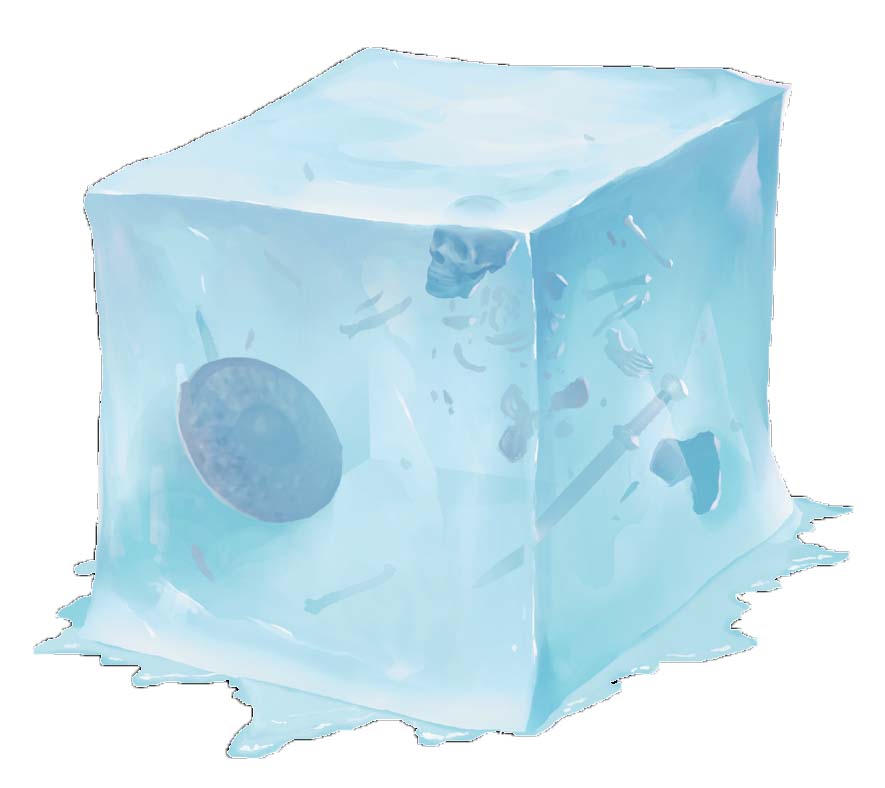 What does this mean for you? Your dreams of an all-gelatinous cube party can be realized at last. You no longer have to be bound by the standard Human/Elf/Dwarf dichotomy that is in every RPG that takes place in a fantasy world. But, beyond the road to awesometown, this book provides some pretty cool insights.
I love the suggestions that Kamstra provides on playing as monsters, little personality details and so on. But the real treasure is the race-building system, which attempts to suss out the guidelines by which the PC races were designed. It's not the official guideline, and, having played with it a bit there are definitely some places where it seems to be more of a best-guess/in line with personal preference, but by and large this seems like a good jumping off point to make sure your custom races are balanced.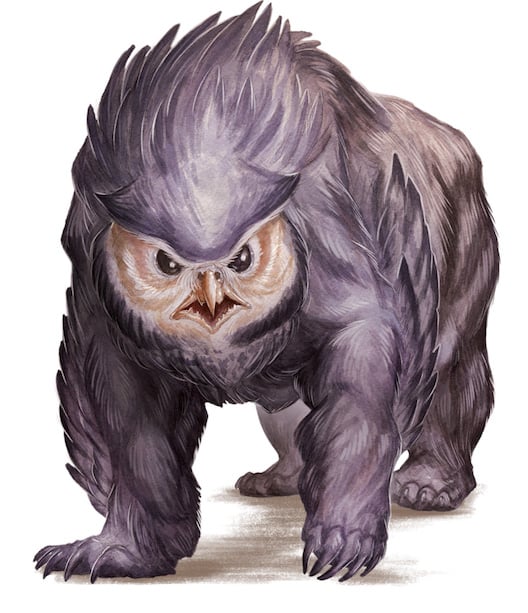 And that's fitting too, because especially in fifth edition, there's not really a perfect, objective balance to strive for. Balance is really as much art as science, it's all a matter of what works–I definitely recommend giving it a try and seeing what you can create.
via DMs Guild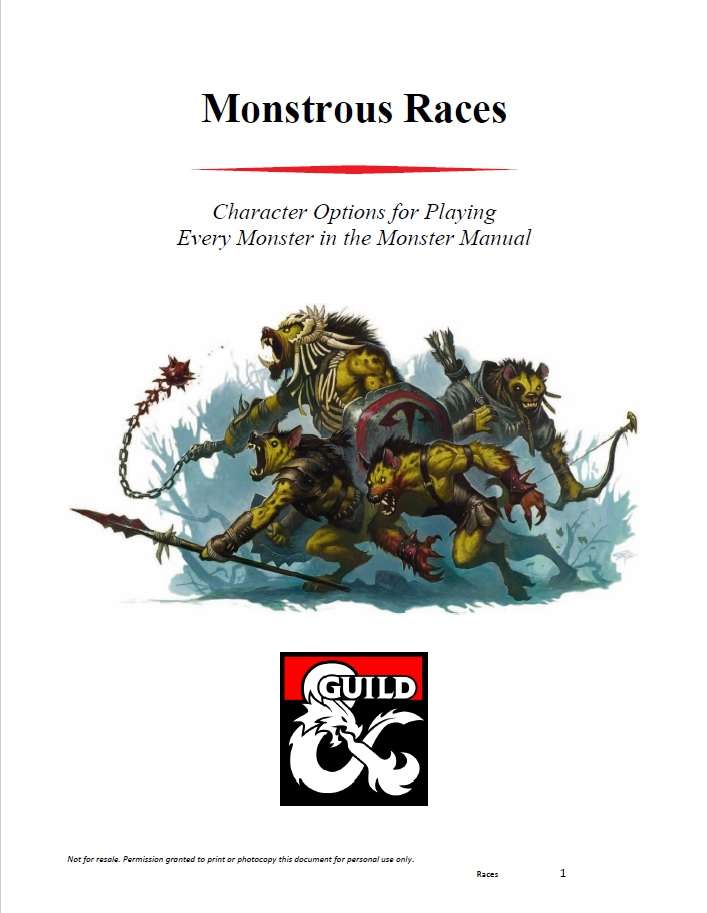 Whether you're playing an all-monster party or just want to play a monstrous race in an otherwise normal party, this document presents rules for playing every creature in the Monster Manual, new feats and backgrounds for monstrous characters, analysis of officially published races, highly detailed rules for building your own races, new rules for tiny races, and rules for templates for player characters.
This supplement is for 5th-edition Dungeons and Dragons. Currently DM's Guild only allows community submissions for 5th edition.
What is in this document?
228 playable races, and a huge number of subraces (every creature in the Monster Manual, no exceptions!) 13 templates for Player Characters, including new rules for Lycanthropes and Vampires
Design notes discussing how everything in the document was built and suggestions for changing everything to fit your game Rules for Tiny player characters and races 5 new feats 3 new backgrounds
Analysis of official published races with suggestions for ways to alter them
Extensive Race Builder rules for building your own races, including 2 new races designed from the ground up to show you how it works (Mongrelfolk, and Animated Tomes)
Template Builder rules for building your own templates for player characters Includes both the full version of Monstrous Races and the Monstrous Races Compact Edition, a slimmed-down version of the document with a lot of the clutter removed to make it a great reference option on the go
Does that seem like a lot? It is! Are you still not sure? Take a look at the preview, which covers the first 20 pages of the document, including the rules for Tiny creatures and complete racial traits for 7 races.
All right, so you're an owlbear, you're a direbear, and you're a werebear.