Hellboy Coming To A Board Game Near You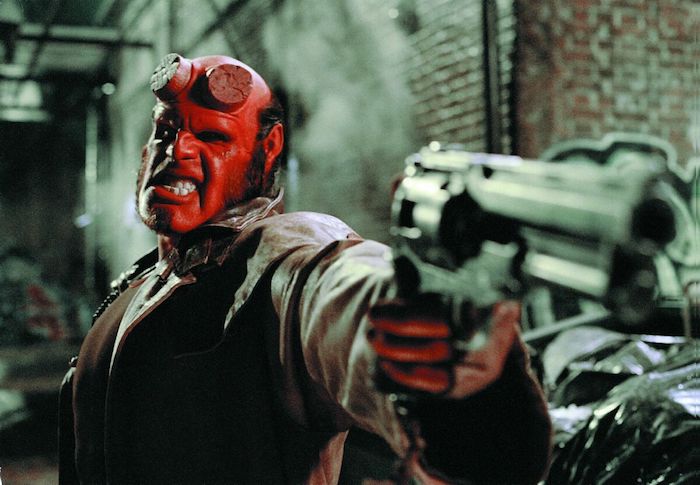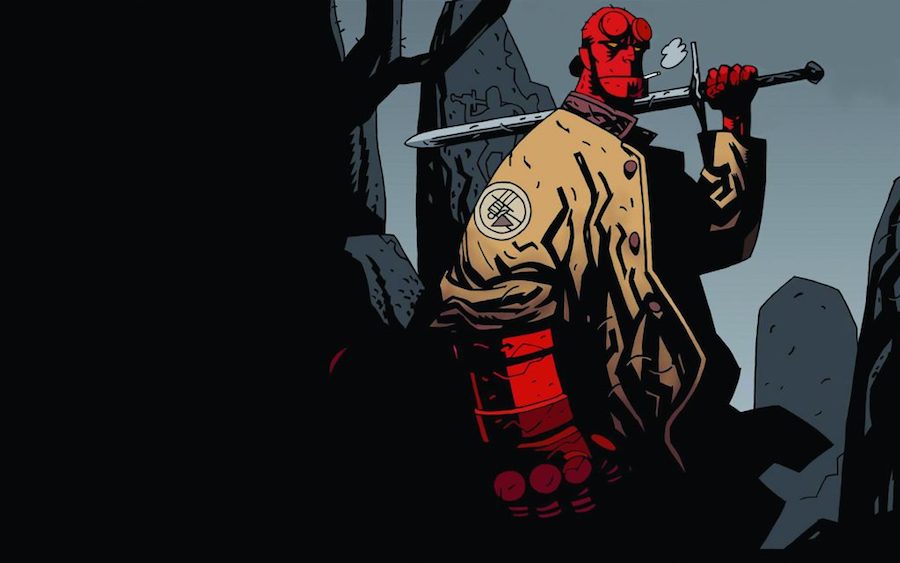 Hellboy is teaming up with Mantic to launch a board game later this year, read all about it!
I suppose technically it's Dark Horse Comics that has teamed up with Mantic in order to produce the Hellboy Board Game. But I like to imagine that Hellboy would be for it. Either way, this is some pretty exciting news for Mantic, who is promising a co-op board game that pits players against monsters as members of the BRPD. You can be sure Hellboy will be uttering his famous catchphrase:
Oh–sorry I seem to have gotten Hellboy confused with Ron Perlman. Don't know how I could have made that mistake–Hellboy's well known catchphrase that any true fan of both the comic series and the movies and the action figures and the expanded universe coloring books would know is "I'm a boy and also from Hell; now you're under arrest."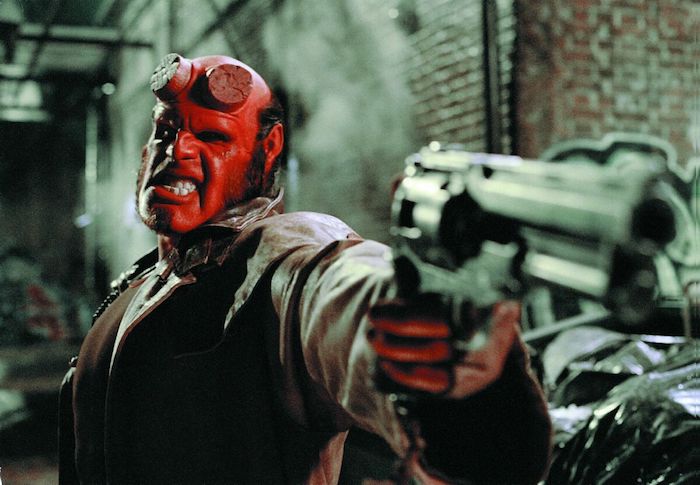 I am a boy and also from Hell; now you're under arrest.
At any rate, players can expect to explore the colorful, rich universe of Hellboy throughout the course of the game. Check it out.
via Mantic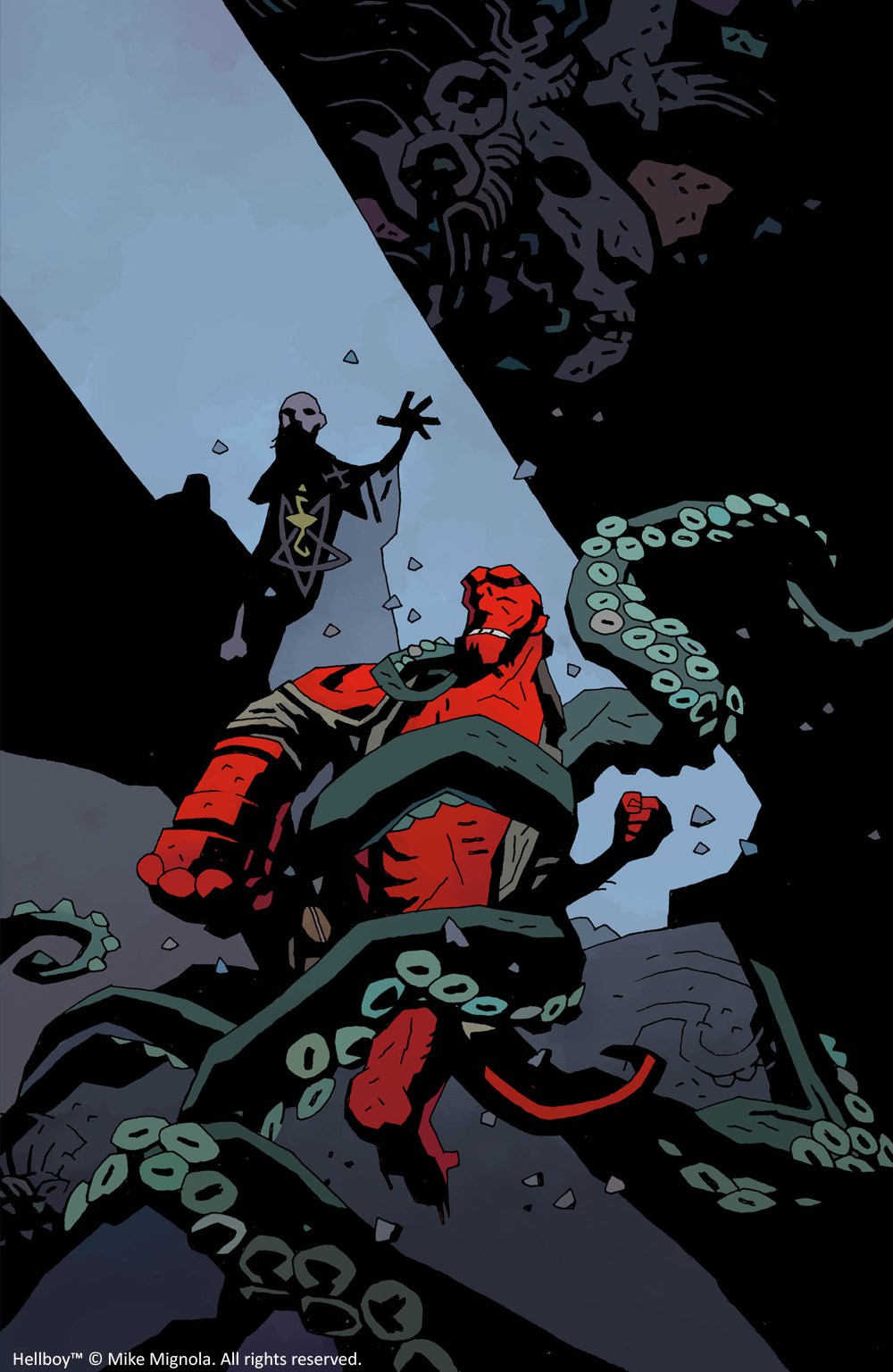 I am a boy and also from Hell; now you're under arrest, Squid.
Mantic Games is pleased to announce it has entered into a licensing partnership with Dark Horse Comics for the worldwide rights to produce a game set in Mike Mignola's inspirational Hellboy comic book universe.

Subscribe to our newsletter!

Get Tabletop, RPG & Pop Culture news delivered directly to your inbox.

The Hellboy board game will be a co-operative experience in which players face off against some of the comic's most famous foes. Up to four people take control of iconic BRPD members, such as Hellboy, Abe Sapien and Roger the Homunculus, before exploring gothic locations and uncovering ancient artifacts.
Set to make its Kickstarter debut in April 2018, the Hellboy board game will feature stunning, pre-assembled plastic miniatures that accurately capture the look and feel of Mike Mignola's world famous comic series.
Of course no game would be complete without many an opportunity to hear the beloved character utter his much beloved catchphrase. If there is not an opportunity to say that you are a boy and also from Hell; and that now someone is under arrest–the game will be sorely lacking. But hopefully it will have special rules that trigger any time you encounter a monster and say "I'm a boy and also from Hell; now you're under arrest." Fans of the catchphrase will just have to wait, as the game isn't due to hit Kickstarter util April 2018, and won't be released until after that. Still, Mantic has a history of making quality games, and it'll be interesting to see how they tackled the cooperative challenge of the Hellboy world.
It sounds promising though–squadding up as members of the BRPD is a huge first leap. All you really need to do after that is make a game that's even decently fun and you've got it made in the shade. With Mantic's track record, I'm looking forward to shouting to the heavens with my friends:
I am a boy and also from Hell; now you're under arrest!