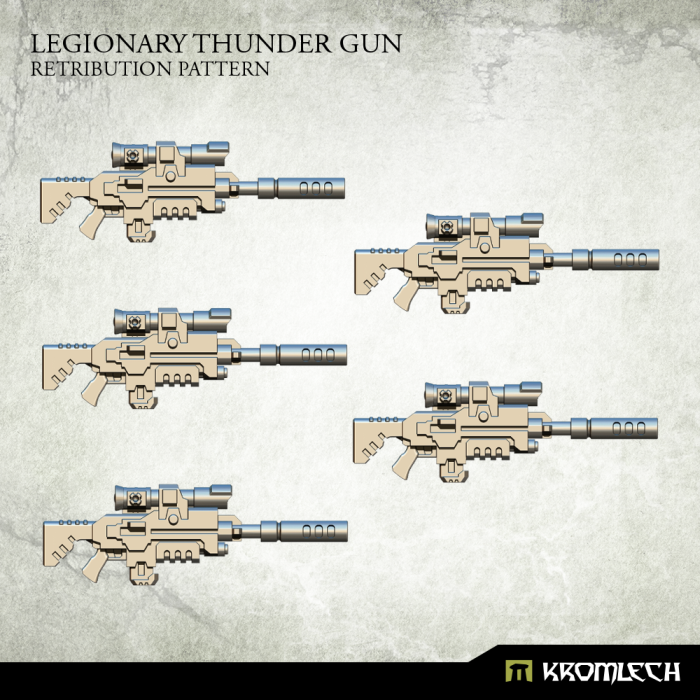 Lots of Legionary Love Lately, check out this custom Thunder Gun bit from Kromlech.
For all your legionary 28mm scale modelling needs, check out this latest new sculpt from Kromlech. Add the Retribution Pattern Thunder Gun to your lineup of legionaries, then for added benefit, just name one of them Lion-O, and you'll basically be set for life.
via Kromlech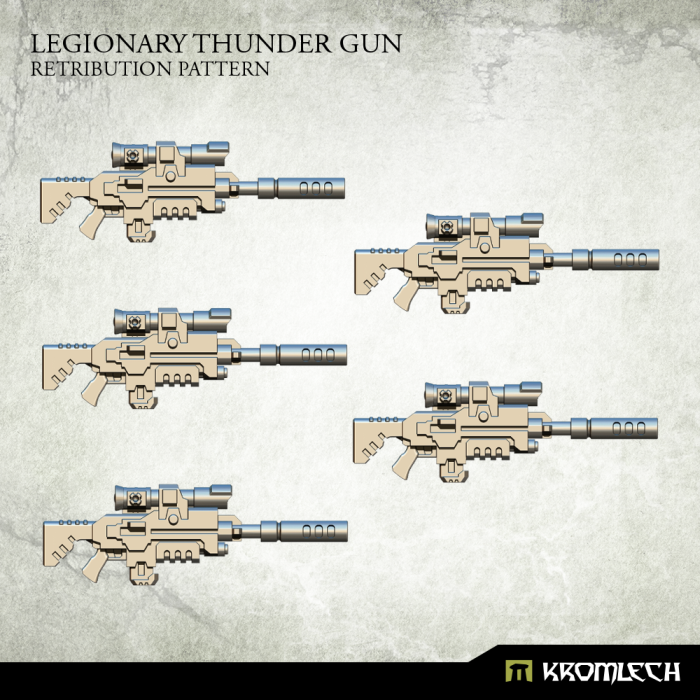 This set contains five high quality resin Legionary Thunder Guns: Retribution Pattern.

Designed for 28mm heroic scale miniatures.
Our products are intended for experienced modellers and may require trimming, bending and fitting. All parts are cast from highest quality resin. Supplied unpainted. May require assembly.
Thunder thunder thunder guns hoooooo!