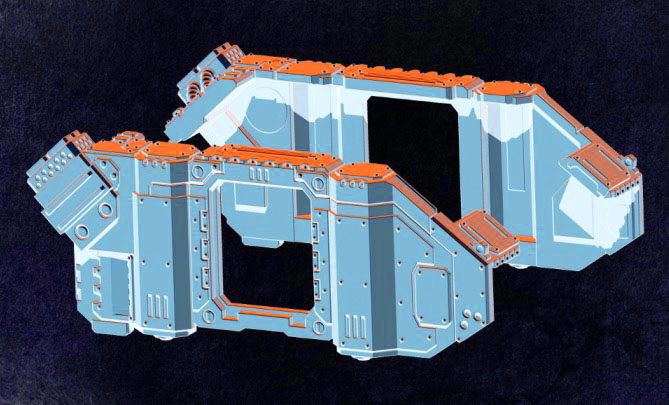 Start this year with a product which will make your every tank and APC in your Legionary army safe and sound on every battlefield.
This set contains six high quality resin pieces for use with 28mm heroic scale futuristic vehicles.
You can use this set to build your own model or convert existing one.
If you look closer then you may notice that if you will use this set for a certain popular model on a market then you will have to cut original model here and there to use our set as our product has exhausts at the back of a model instead of a top.
~Have at it.