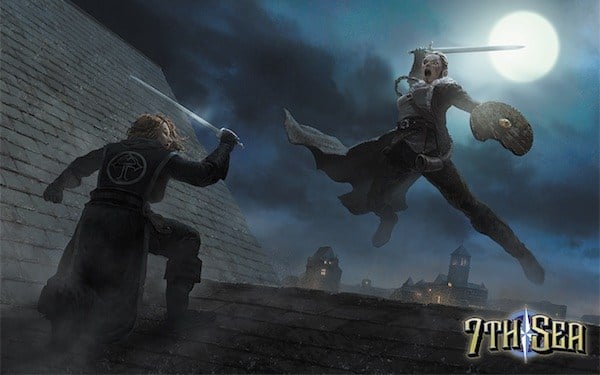 There's a whole new world to be explored, come visit the people of Aztlan in 7th Sea.
The world of 7th Sea has a very a rich history and a wealth of people and cultures to explore. This latest book puts the majestic lands of the Aztlanti Empires at your disposal. Take a look at the people of the Americas as envisioned through the lens of 7th Sea.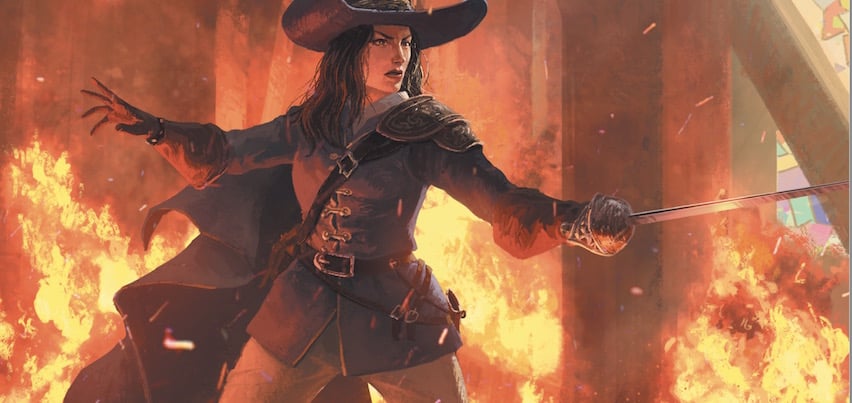 Full of magic and history, The New World is another expansion in the 7th Sea Second Edition system. And 7th Sea, for those of you who have never had the delight of playing it, is a game of swashbuckling, sorcery, secret societies, schemes, and suspense. If you're looking for a system to help capture that Musketeers kind-of-feeling, 7th Sea is a great place to start. With 7th Sea, a tall ship, a star to sail by are all you need; then the world is at your fingertips, waiting for you to weigh anchor.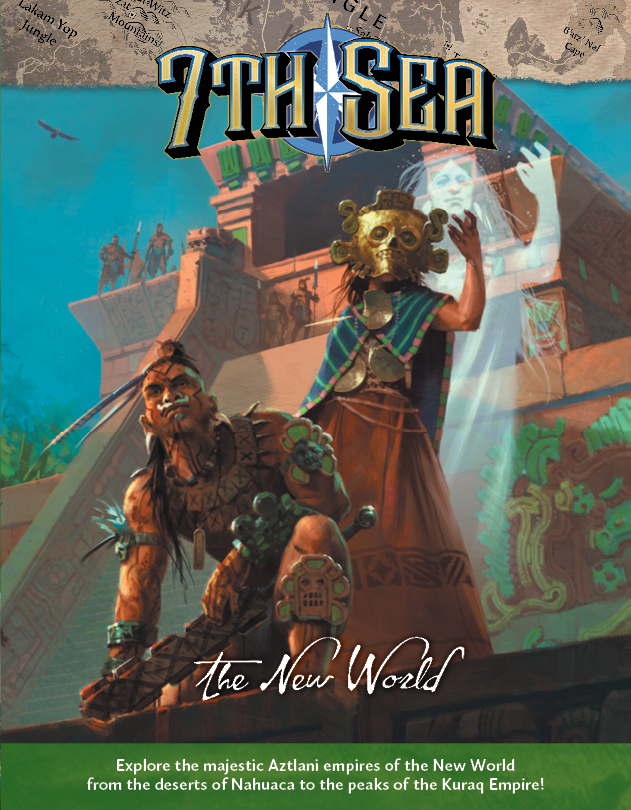 Change has come to the people of Aztlan. The Theans arrived one hundred years ago and failed in their ambitions of conquest, but their words and desires changed everything. For the first time in thousands of years, the Aztlani people speak of a unified land. The three old nations vie for dominance of their splintered empire, and their ambitions consume all who walk these lands.
This book contains material for 7th Sea: Second Edition including new mechanics for environmental hazards, Backgrounds, Advantages, Arcana, Stories, Dueling styles and Sorceries. It also includes the three Nations of the former Aztlan Empire:
Nahuacan Alliance, a militaristic alliance of cities devoted to the same four gods.
TzakK'an, a group of disparate city-states bound together by their shared culture living amongst dense jungles and ancient Syrneth ruins.
Kuraq, a nation led by a single Empress devoted to the dead god Suway and the undead nobles who serve her.
Join the Aztlani people in their struggle to unite in a time of change!
Happy Adventuring!