Tabletop Podcast Review: January 28th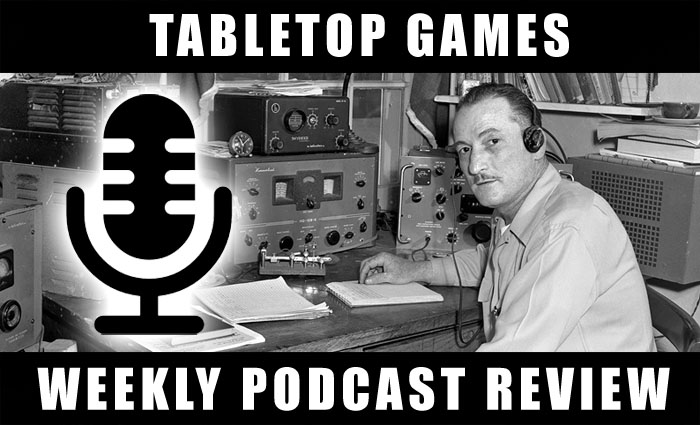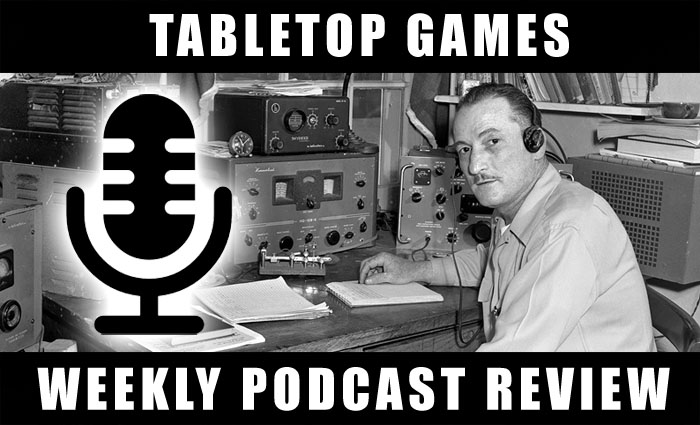 Greetings from the Las Vegas Open! Hey everyone, Adam here for another week of tabletop podcast reviews! LVO talk, Adeptus Custodes codex reviews, & more!
Hey all, Adam here, from TFG Radio, for this week's reviews! I'm currently at the Las Vegas Open but that won't stop me from bringing you this week's reviews. We have Adeptus Custodes codex reviews, Maggotkin Battletome reviews, pre LVO talk, and more! So, let's get on with the reviews!
Garagehammer Episode 185 – Another marathon review, at just under 5 hours! This episode they look at the new Maggotkin of Nurgle book. They go over the lore of the army, along with how the story has progressed for Papa Nurgle since the Realm Gate Wars. They go over each unit and how these new units and abilities  can be used in the game, but also how well they reflect the unit on the tabletop in relation to their fluff. It's one of the things I enjoy about this book review, as I normally do not enjoy it when podcasts do a codex or battletome review.
Chapter Tactics Episode 53 – This week we have an LVO preview, although a  little late when this article comes out. They talk about their predictions for LVO but they also talk with my self and Salty John, 2 of the head judges for the 40K events at LVO. We talk about some of the changes and nuances of the 40K Championships, and on how to best prepare your army so it doesn't get pulled from the table. This is useful for just about any event you plan on going to so give it a listen.
Best General Episode 15/Facing the Grey Tide Episode 63 – A bit of a crossover with these two shows. Both talk about how to bounce back when you have a setback with your game.
Veterans of the Long War Episode 44 – After a bit of a hiatus, the show is back on the air.
Age of Sigmar Daily – Nice source for daily Age of Sigmar talk
Signals from the Frontline – Always a good listen for new and rumors on 40K
Also Out This Week
Adeptus Terra Episode 41 (40K)
Ashes of the Imperium Episode 12 (40K)
Caledonian Deathwatch Radio Episode 54 (40K)
Subscribe to our newsletter!
Get Tabletop, RPG & Pop Culture news delivered directly to your inbox.
Chain Attack S2 Episode 84 (Warmachine)
Combat Phase Episode 228 (40K/AoS)
Combat Phase Episode 229 (40K/AoS)
Flying Monkey Episode 17 (40K)
Fully Boosted Episode 71 (Warmachine)
Fully Boosted Episode 70 (Warmachine)
Heelanhammer Episode 177 (AoS)
Honest Wargamer (AoS/40K)
Inches & Cubes Season 2 Episode 3 (40K)
Long War Episode 135 (40K)
Masters of the Forge Episode 108 (40K)
Mob Rules Episode 68 (40K)
Mayacast Episode 166 (Infinity)
Preferred Enemies Episode 166 (40K)
Radio Free Isstvan Episode 88  (30K)
Veteran Gamer Reenlisted Episode 25 (40K)
As always, check out our blog, at TFG Radio, and give the podcast a listen. We talk 40K mainly but delve into other game systems. This week we again have Danny, John, and Adam. They talk about their recent local tournament, a couple GT lists, the Callidus Assassin, other things to do at the Las Vegas Open when you flame out on day one, and our predictions for the main event! SEE YOU AT THE LAS VEGAS OPEN!
Have a different opinion or did I miss one of your favorite podcasts? Post in the comments below or email me at [email protected] and let me know!