Tabletop Spotlight: Open Wide the Book of the Righteous for 5e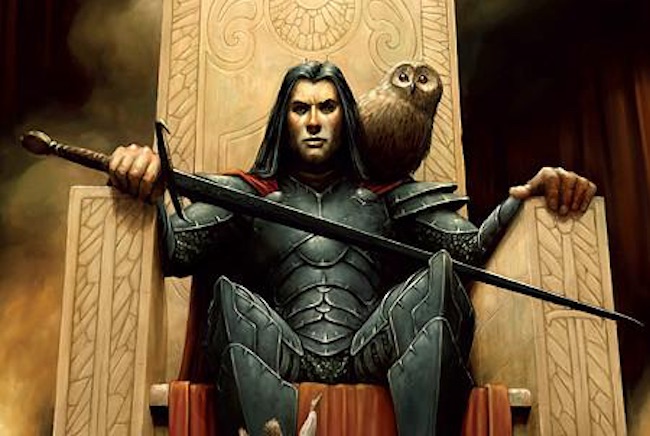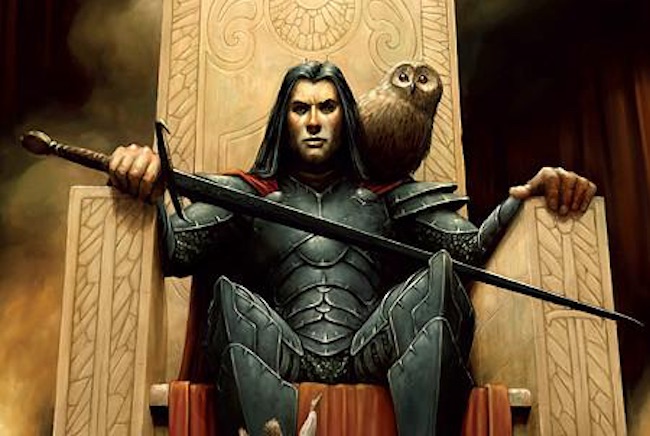 Come take a look inside the Book of the Righteous, a new Pantheon for D&D Fifth Edition.
That's right friends, today we're going inside Green Ronin's new Fifth Edition book: The Book of the Righteous. After a successful Kickstarter last year, the first wave of print copies is making way to your FLGS. And today, thanks to Dragon's Lair, we've got a look at one.
If you are familiar with Deities and Demigods, you know the kind of book this is. Green Ronin calls this a Pantheon for a reason–they offer you churches, organizations, beliefs, religious ceremonies–basically everything you need to have a fleshed out religion in your campaign world.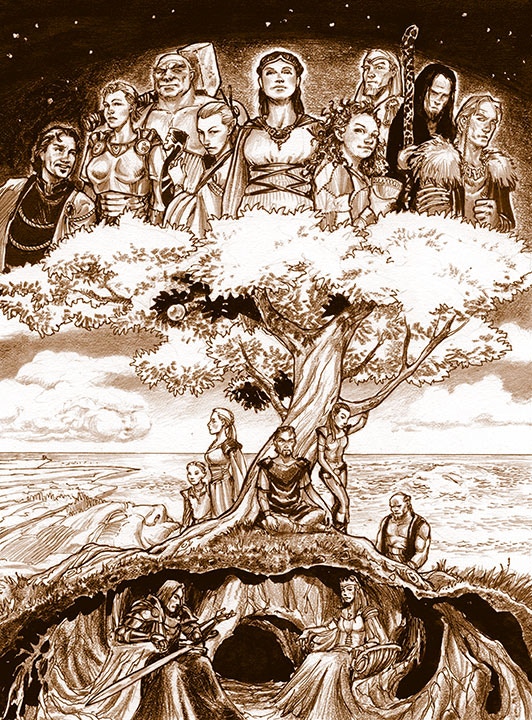 But it builds on top of that, adding in mythology and cosmology to the game as well, so that you can really build out a world that feels like it's been shaped by the gods and demigods and events contained within. It adds texture and weight to an aspect of worldbuilding that so often goes unlooked after. This is a definitive tome for including more of the Divine in your world. If you want to know who guards the temples, or to have ancient ruins that had a purpose–this is a great place to jump off into that.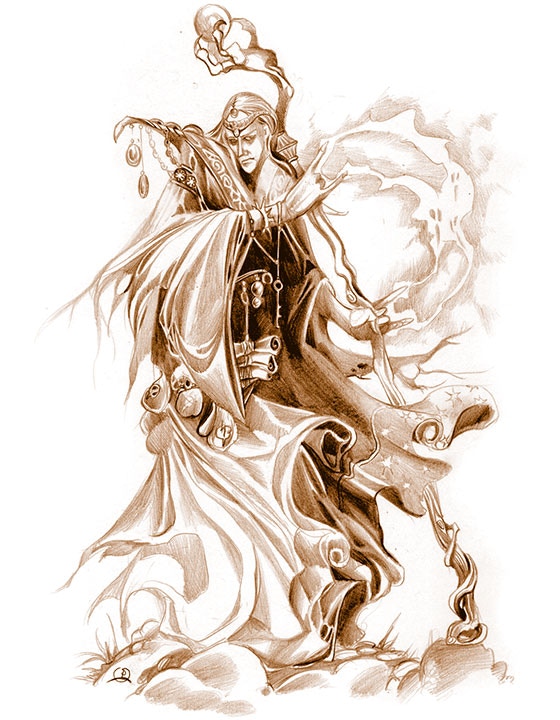 This book was a pretty big hit back in the heady days of 3.5–it took the idea of what a deity book should be and ran with it, giving us more than just impressive stats for players to try and figure out how they'd take down (3.x had…problems), but giving us a working understanding of the worlds we were playing in.
As always the real fun is in figuring out your own spin on this, and this book gets the brain going. It does what every good RPG book out there should do–it makes you want to sit down and play. Check it out gang.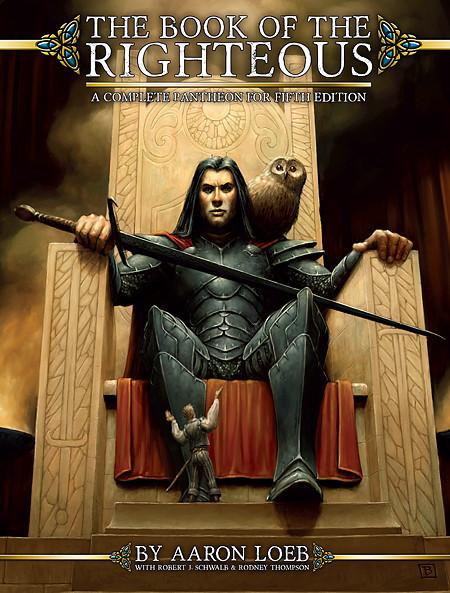 The most comprehensive pantheon in roleplaying games is back in a new edition for 5E. This massive tome provides more than 20 pick-up-and-play churches, whose organization and beliefs are described in lavish detail. These churches can be used in any campaign setting to bring a whole new level of detail to the religious characters. Plus, for those who don't have a complete cosmology in their game, The Book of the Righteous provides a comprehensive mythology that unifies all of the gods in the book. The original edition of Book of the Righteous was one of the most critically acclaimed books of the d20 era. Now Dungeons & Dragons Fifth Edition designers Robert J. Schwalb and Rodney Thompson have brought the new edition up to date with the 5E rules and the whole book is in glorious full color. The Book of the Righteous is truly a divine sourcebook like no other.
Subscribe to our newsletter!
Get Tabletop, RPG & Pop Culture news delivered directly to your inbox.
The Book of the Righteous 5E
A Complete Pantheon for Fifth Edition RPG Campaigns
Authors: Aaron Loeb with Robert J. Schwalb and Rodney Thompson
Cover Artist: Brian Despain
Format: 288 pages, full color, hardback
Happy Adventuring!