The Great Unclean One Bounds Into View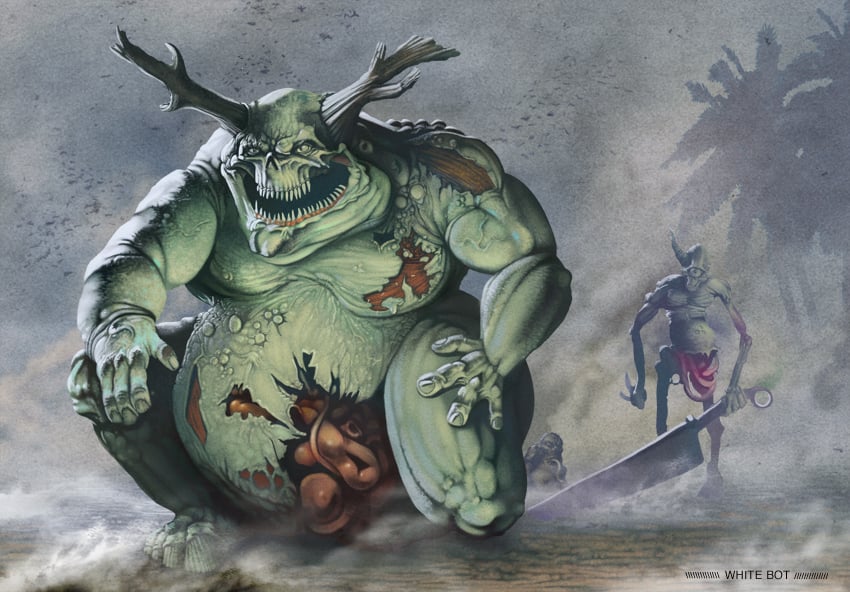 The Great Unclean One really Uncleans up nicely.
Rising from a pestilential prison with a life long lock and armed with comsiderably more than a cheap and chippy chopper, is the Great Unclean One. Ripe with disease and danger wrapped in darkness and silence. Today, we bring you a peek behind the curtain–take a look at how the Unclean One has really blossomed (which is an unfortunate word choice) into his own.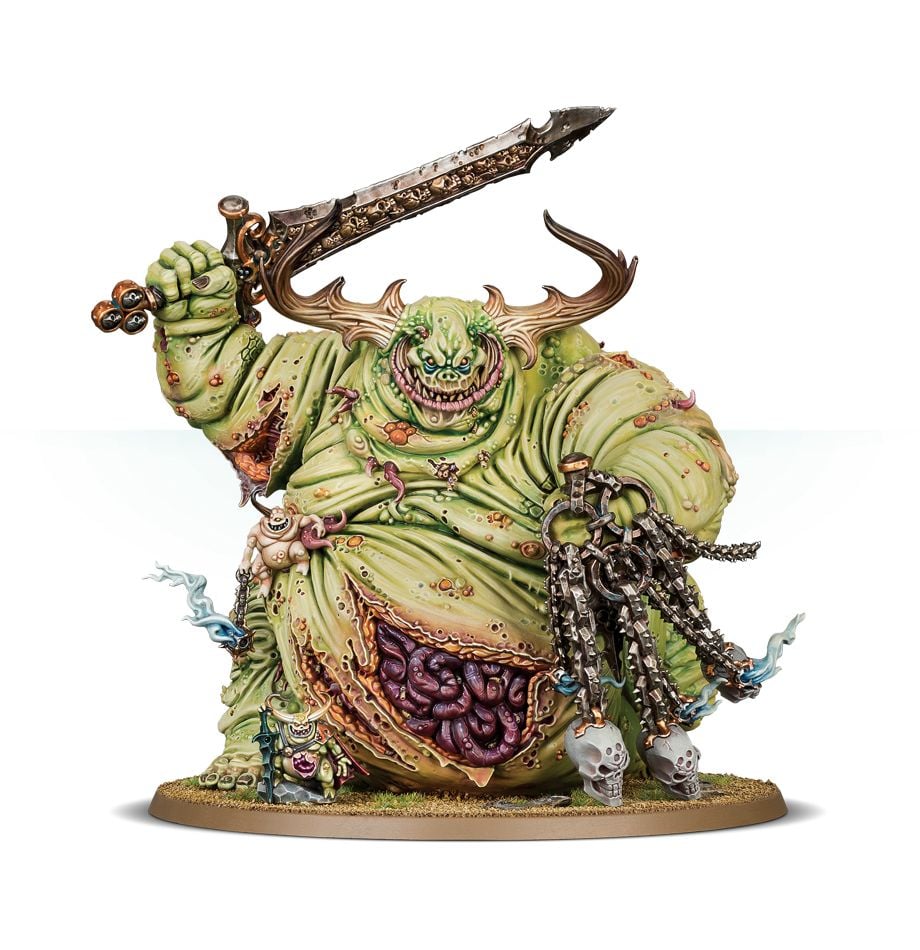 First, we take a look at the Great Unclean One as he was, still-ripening on a fetid vine in Nurgle's Garden.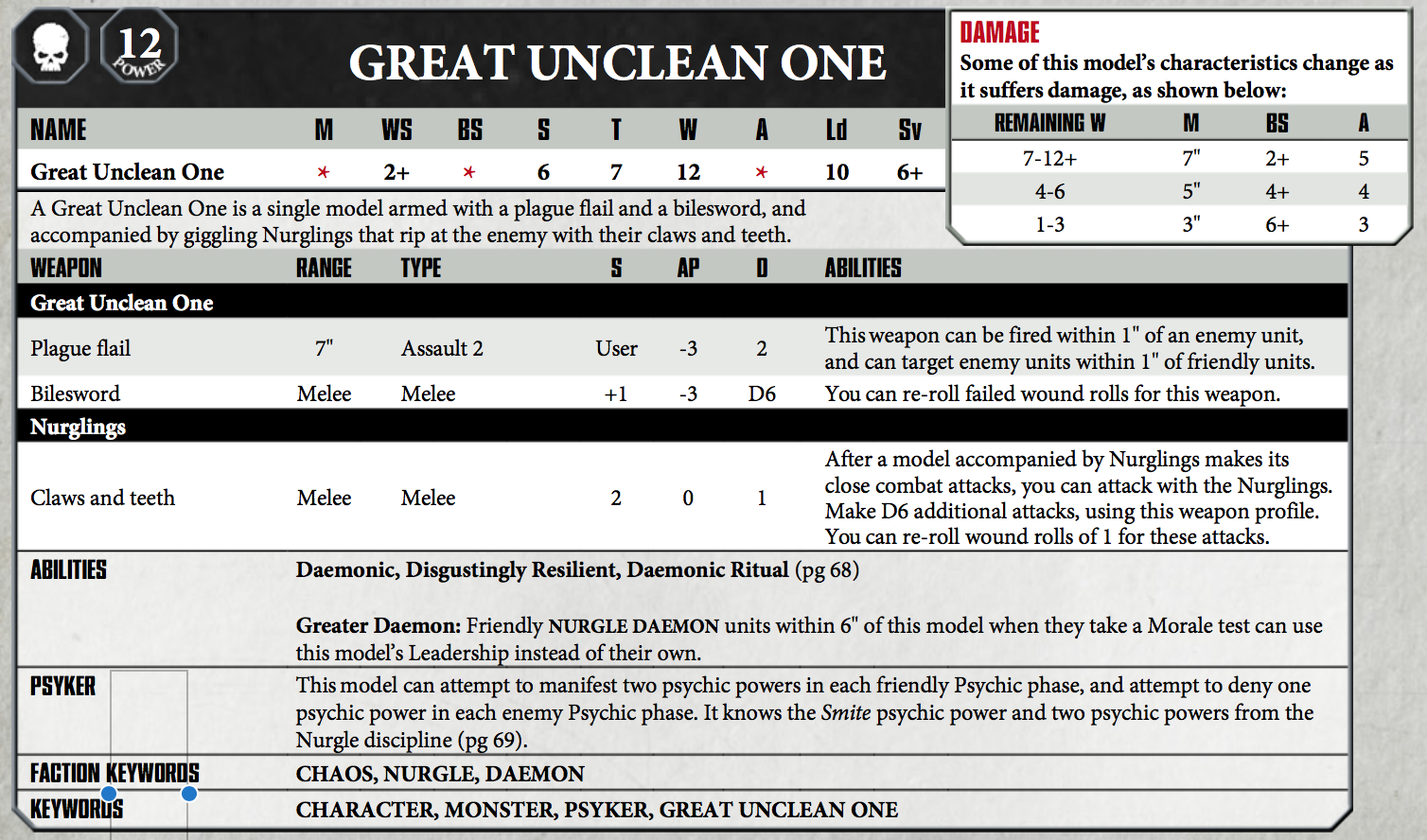 Now, though, with time to bloom under Nurgle's bilious gaze, the Great Unclean One had become a force to be reckoned with. The Plague Fail now behaves like a flail of corruption. Damage carries over from model to model until it is spent. The Boles word is unchanged, but the Doomsday Bell is another matter entirely.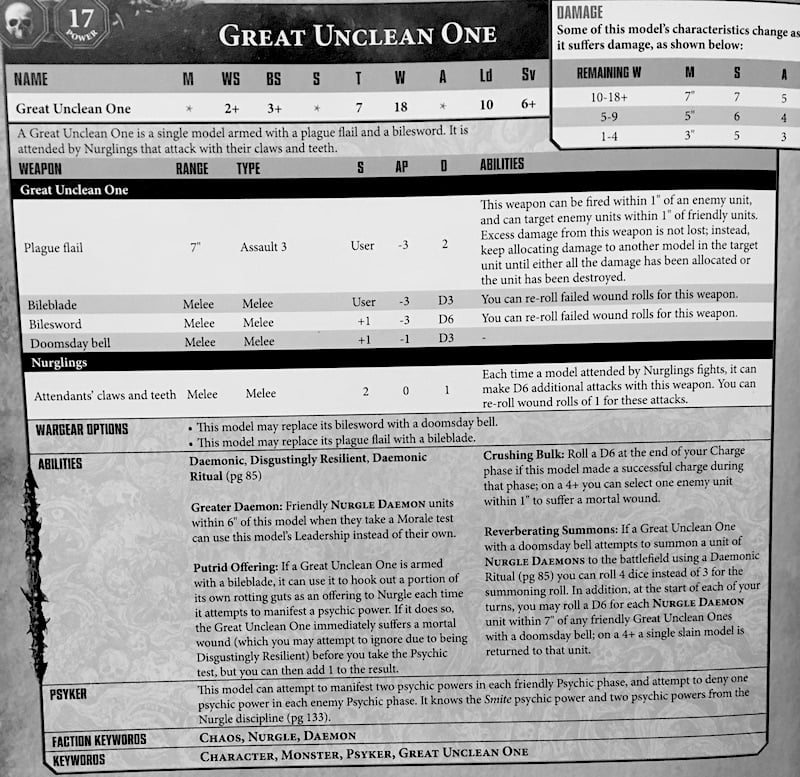 The Doomsday Bell is a bell that tolls forth with lively sounds, bringing life and decay in equal measure. Units can be summoned on with 4d6, and moreover you can keep bringing Daemons back into the fray. Which, comboed with disgusting resilience and other nasty Nurgle tricks, makes your army that much hardier.
Then of course, there's putrid offering for better psychics, and crushing bulk to make those charges with the bilesword matter. It's interesting to see how many of the newer daemons are all about strengthening your pairing. Between the Doomsday Bell aura and the Feculent Gnarlmaws that Horticulous Slimux can lay down, and the music of Sloppity Bilepiper (look those names are fun to type okay), Nurgle has the opportunity to fortify a forward position like nobody's business.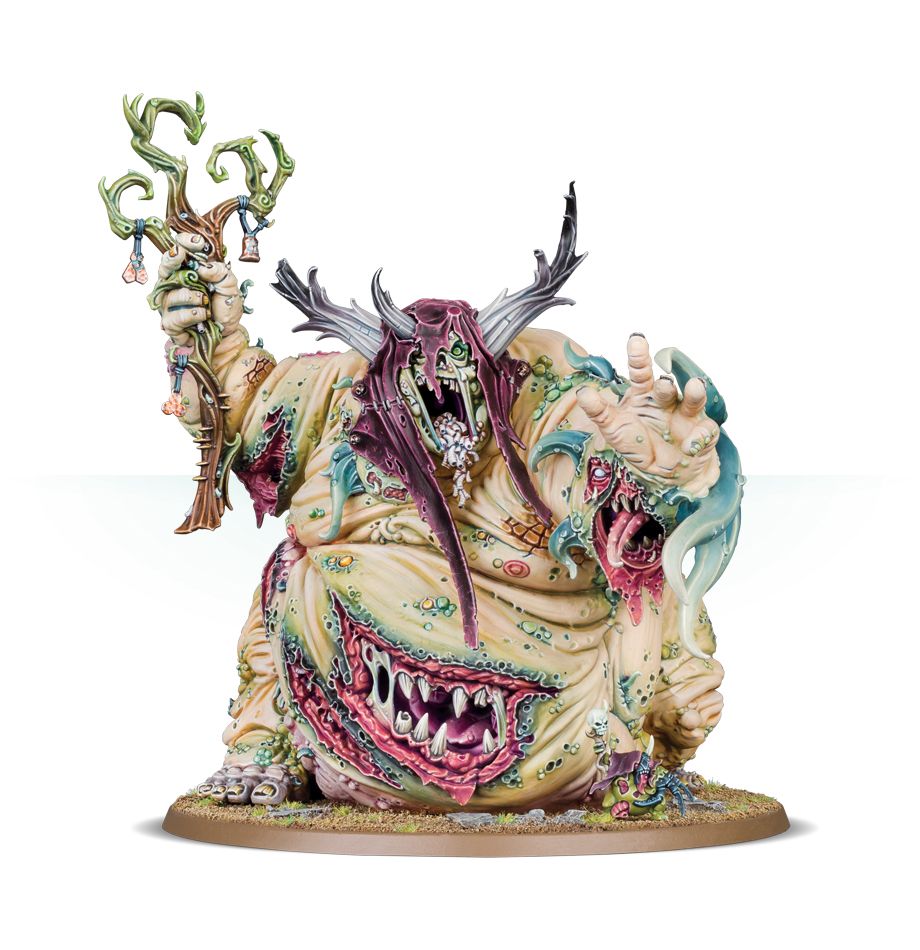 Anyway, we'll be taking a look at the Codex all this week, so be sure and tune in to our Twitch Channel this week to see the Codex on display. We've got all three Great Unclean Ones including Rotigus to try out, so, you won't want to miss it.
Subscribe to our newsletter!
Get Tabletop, RPG & Pop Culture news delivered directly to your inbox.
I've got a fever and the only cure is more Doomsday Bell.