ToyLand: New Prometheus & Hades Blasters from Nerf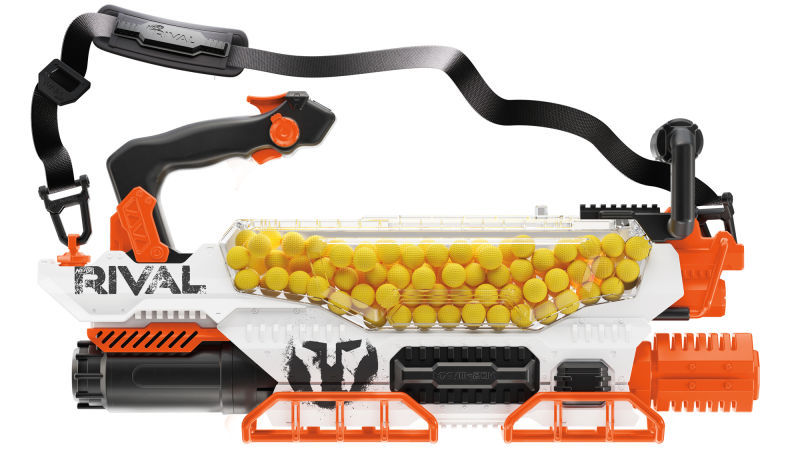 Nerf has come up with new and improved ways to shoot little foam objects at your friends and family.
Two new blasters are coming to the Rival line this fall. Rival blasters  shoots balls rather than darts – more accurately due to design, and at up to 70mph.
First up: Rival Prometheus MXVIII-20K has an an acceleration system that fires up to 8 balls a second, and can hold 200 of them in it's on board hopper. It makes the Mastedon look down right puny. It also uses a lot of power to do what it does, but don't worry you won't be tossing out piles of 9 volt batteries – this beast is rechargeable.
It will retail for $200.00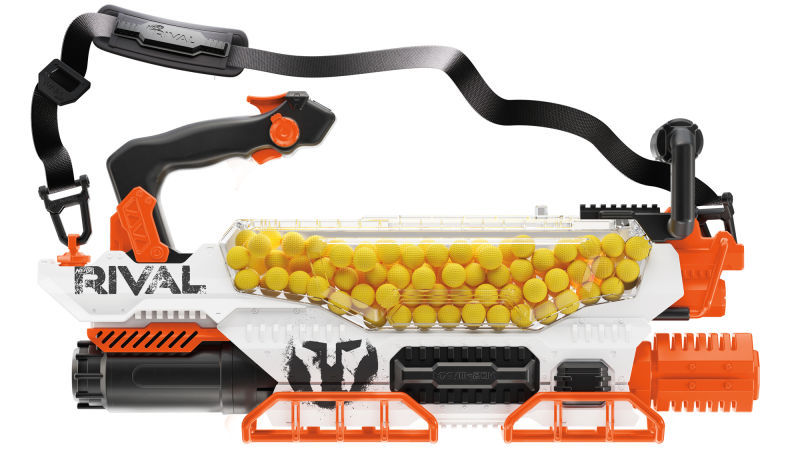 The second is the Rival Phantom Corps Hades XVII-6000 which is a pump action single fire model. It has a 60 round capacity. The hades is slower than the battery operated models in the Rival line, but that doesn't make it any less fun.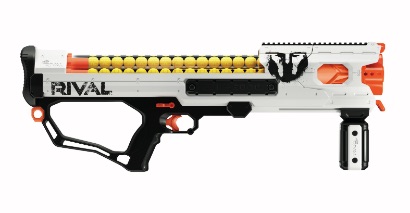 The Hades is  a new, bigger take on the Rival Artemis XVII-3000. To give you an idea of the pump action it uses to shoot…
Subscribe to our newsletter!
Get Tabletop, RPG & Pop Culture news delivered directly to your inbox.
Which is more appealing – the Prometheus or the Hades?