Warhammer 40,000 Community Survey – $500 Prize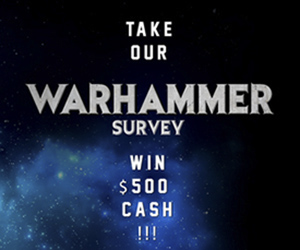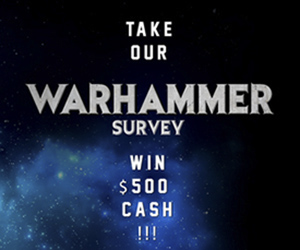 We're co-hosting a community survey and giving away $500 to entrants.  Take the survey today 40K fans!
WCA Reseach, a UK company and BoLS are co-hosting a community survey for Warhammer 40,000 players.  We're trying to get a good view of exactly who makes up the community, what games do we play, and how did we even get into our glorious hobby. I'm excitd to get a look so we can better tailor the type of content we make here to better match what you all like.
It's a quick survey that will only take a couple of minutes.
~$500 is also being given away to survey entrants, so get surveying for your chance to win.