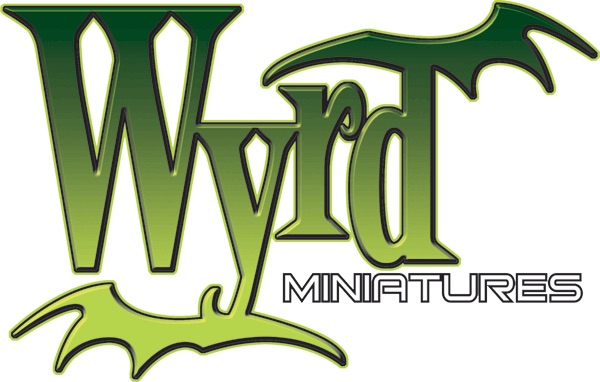 This steed is worth her bacon in a fight – and there are plenty of those in Bayou Bash.
Wyrd showed off Bayou Bash at GenCon last year. It's a free wheeling racing game for up to 5 players that features their signature Gremlins on a variety of barely tamed critters. The models and art have the company's signature mix of insanity and cuteness.
The gameplay requires players to be fast, and not afraid to get a little dirty. They earn fans while racing and fighting their chosen characters. They need to be careful, though – the fans sitting on the sidelines of these events can be attacked and removed from the game at any moment. While winning races will get you fans, only the player with the most fans at the end of the game wins.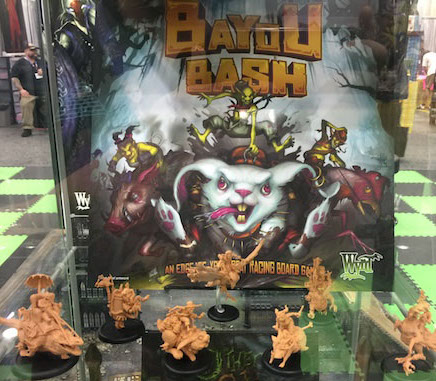 In today's preview Wyrd is showing off one of the game's jockeys and her steed. Meet the pig rider!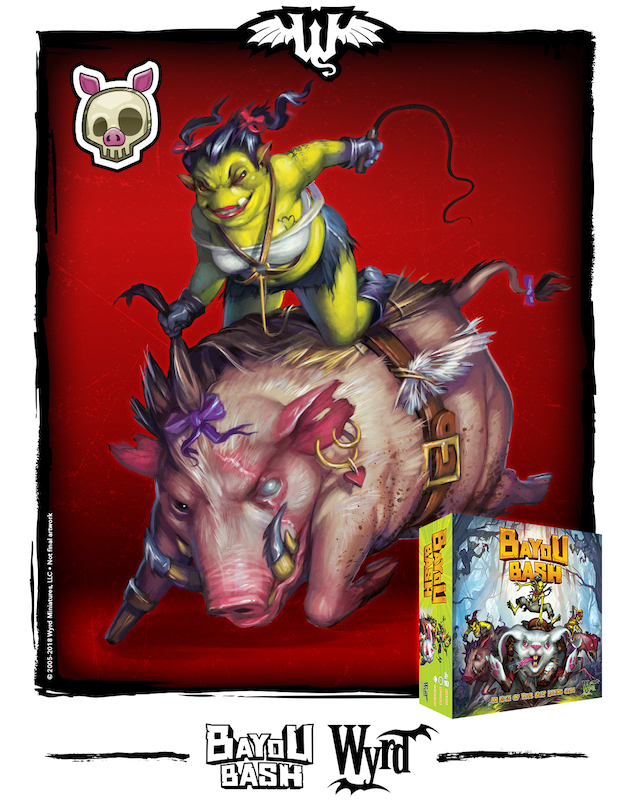 With an assortment of wild animals and slightly unhinged Gremlins, Bayou Bash encourages players to cut loose and move as fast as they can, only slowing down to try to send their fellow racers careening off the track.

Speaking of mounts, the Pig is one of the meanest in the swamp. She is an aggressive powerhouse in the race. While some racers excel at speed or stability, the Pig uses her tusks to toss around the competition. Don't let her pretty bow fool you! The Pig isn't afraid to take a dip in the mud in order to push her opponents around.