40K Lore: Organization of the Adeptus Custodes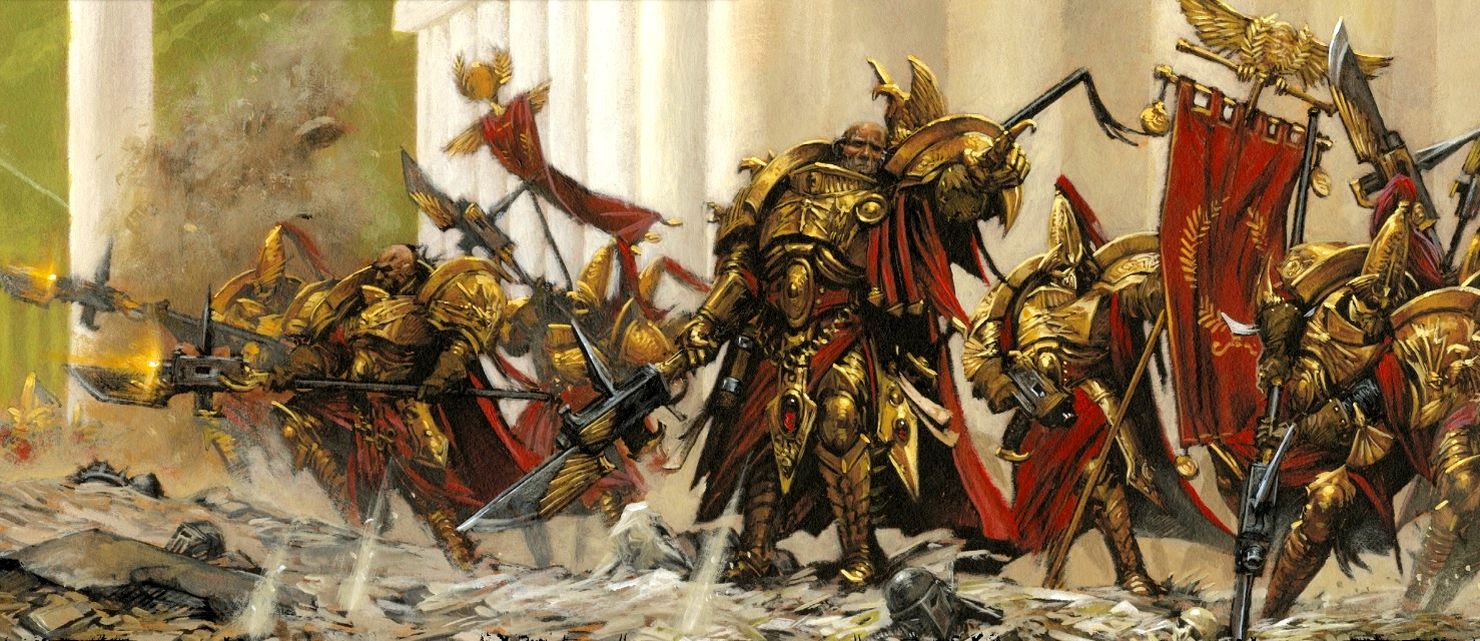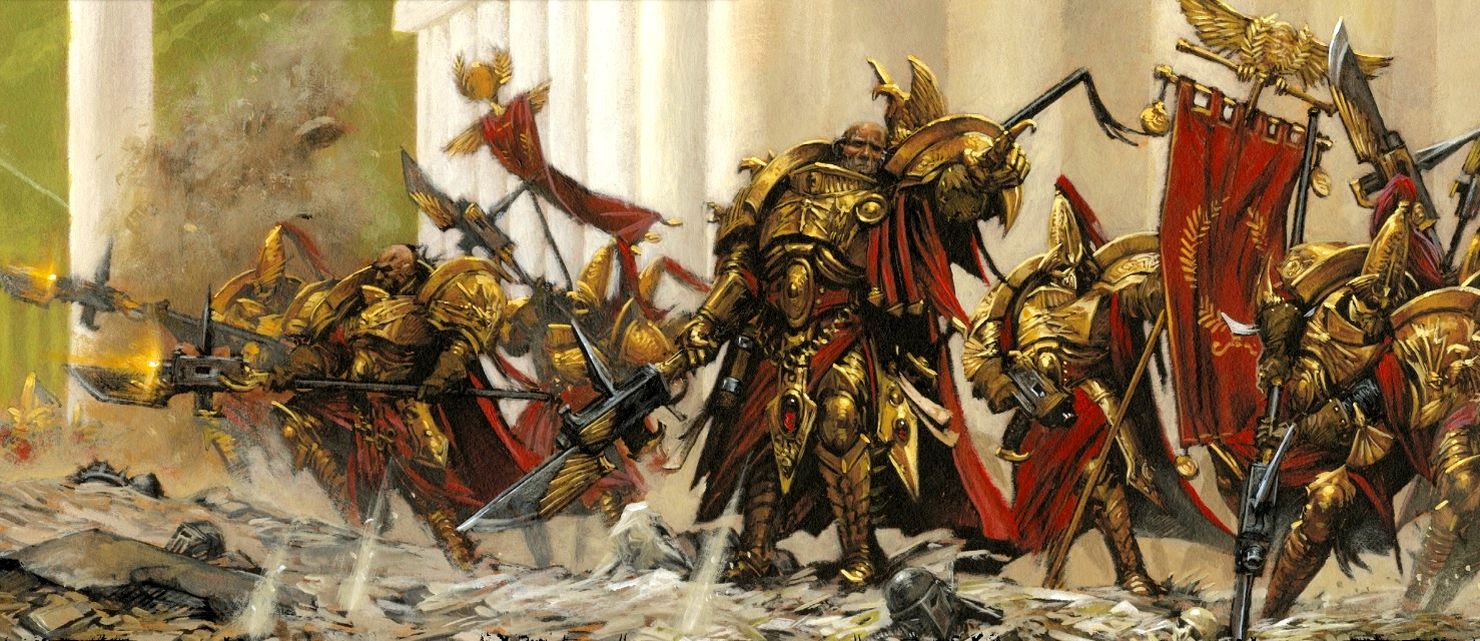 Come loremasters and discover the orders and sects of The 10,000 – the Adeptus Custodes.
The warriors of the Adeptus Custodes are a department of the Adeptus Terra, the Imperial government, but its members are answerable only to the Emperor and their own leaders. The organization's leader carries the title of Captain-General, and due to the importance of the Adeptus Custodes he often holds a position in the Senate of the High Lords of Terra. Below him are two Tribunes, though during the Heresy-era there were three. Individual squads of Custodes are overseen by Shield-Captains. The Custodes' nerve center and command & control headquarters is the Tower of Hegemon within the Imperial Palace while a small elite of three hundred Custodes, known as the Companions, form the Emperor's personal bodyguard and never leave his side.
Although the Legio Custodes originally numbered ten thousand, around five years into the War Within the Webway they had been reduced to around a thousand. However by the 41st Millennium, they had rebuilt to their original 10,000 strength.

Ranks & Titles
The ranks of the Custodian Guard are noted as somewhat informal, as much gestures of respect towards veterans and gifted individuals as a true command structure.
Captain-General – Chief Custodian to the Emperor
Tribune – Senior Officer. There were 3 Tribunes during the Horus Heresy era, though now there are two.
Proconsul
Prefect
Lictor
Supreme Castellan
Aquila Commander
Shield-Captain – Squad Leader. These are the most veteran, well-knowledged, and experienced Custodians. The rank exists concurrently with other Custodian titles such as Prefect, Lictor, Proconsul, and Tribune.
Custodian

Castes & Subdivisions
Custodians belong to a caste determined by their wargear and battlefield role.

Shield-Hosts and Companies
The modern Adeptus Custodes are deployed in contingents known as Shield Companies and Shield Hosts.
A Shield Company consists of a contingent led by a Shield-Captain, typically consisting of a few squads of Custodians, a Vexilus Praetor, a Vertus Praetor squad, and a Allarus Terminator Squad as well as accompanying vehicles. Conversely, a Shield-Host consists of multiple Shield-Companies and is led by several Shield-Captains as well as a counsel of Vexilus Praetors.
Known such formations include the:
~What hope can the forces of Chaos have in the face of such a force.