Geekery: Duffle Bag or Personal Theater – You Decide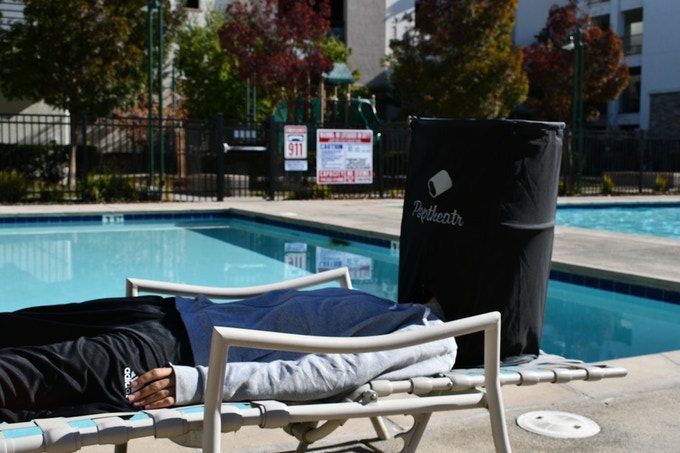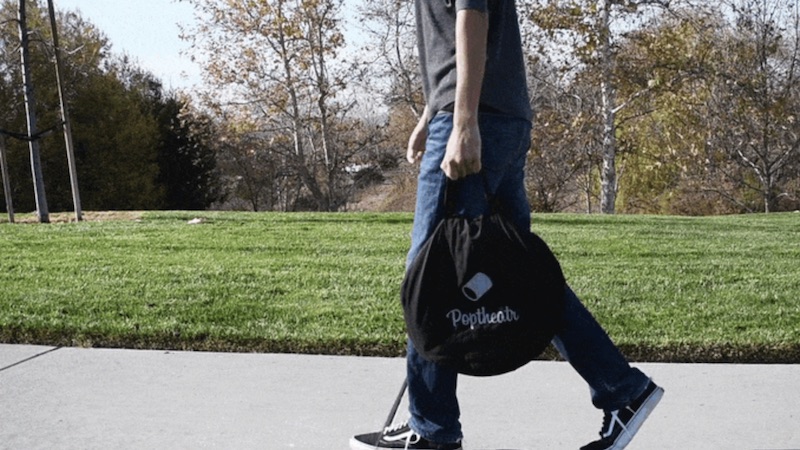 This personal theater could be useful… but it kinda makes the user look like an idiot.
This has been making it's way across movie sites this week. It's a contraption you put on your head that allows you to watch stuff on a phone or tablet anywhere. It dampens outside noise and blocks light so you get a theater like experience. And it makes you look like you have a duffle bag on your head.
https://youtu.be/cQQHD5tGCu0
The folks pitching the product describes it thusly:
Poptheatr is your own private theater that provides you with a comfortable, personal viewing experience when watching on your mobile device. No longer will you face distractions and constant discomfort when you could be enjoying your movie or show to the fullest extent.
I get what they're going for here, but this isn't going to provide an experience like going to the theater… or, you know, turning on that giant flat screen in your living room that's across from the couch you're lying on with a bag on your head.
Sometimes things just need to stay in your 'how to write a business proposal' class – like gravity bear and hat full of teeth, some things just don't need to come to market.
If you dig this idea and think I'm totally wrong in this assessment, you can back the Kickstarter here.