Geekery: 'Fahrenheit 451' Burns Up the Small Screen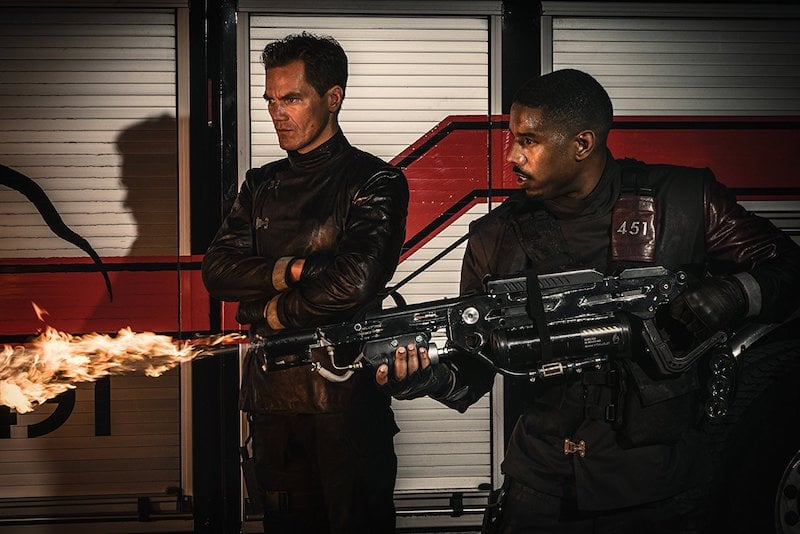 HBO is releasing a new adaptation of the dystopian classic.
Ray Bradbury's classic novel about dissent and censorship is widely regarded as one of his best works. In a future society firemen don't put out fires, they start them. Books are banned, and routinely destroyed with flames. The story follows a fireman who begins to read in secret, and stumbles on an underground rebellion.
It's been 52 years since François Truffaut tackled the book in a way only the 1960s could. The new adaptation is directed by Ramin Bahrani, and the cast is headed up by Michael B. Jordan as Guy Montag and Michael Shannon as Beatty. It looks like it's going to be intense.
A classic story, and two of my favorite actors at odds on screen? I'm in.
Fahrenheit 451 debuts on Netflix this May.