Flexx Those Word Building Skills in 'Letter GO!'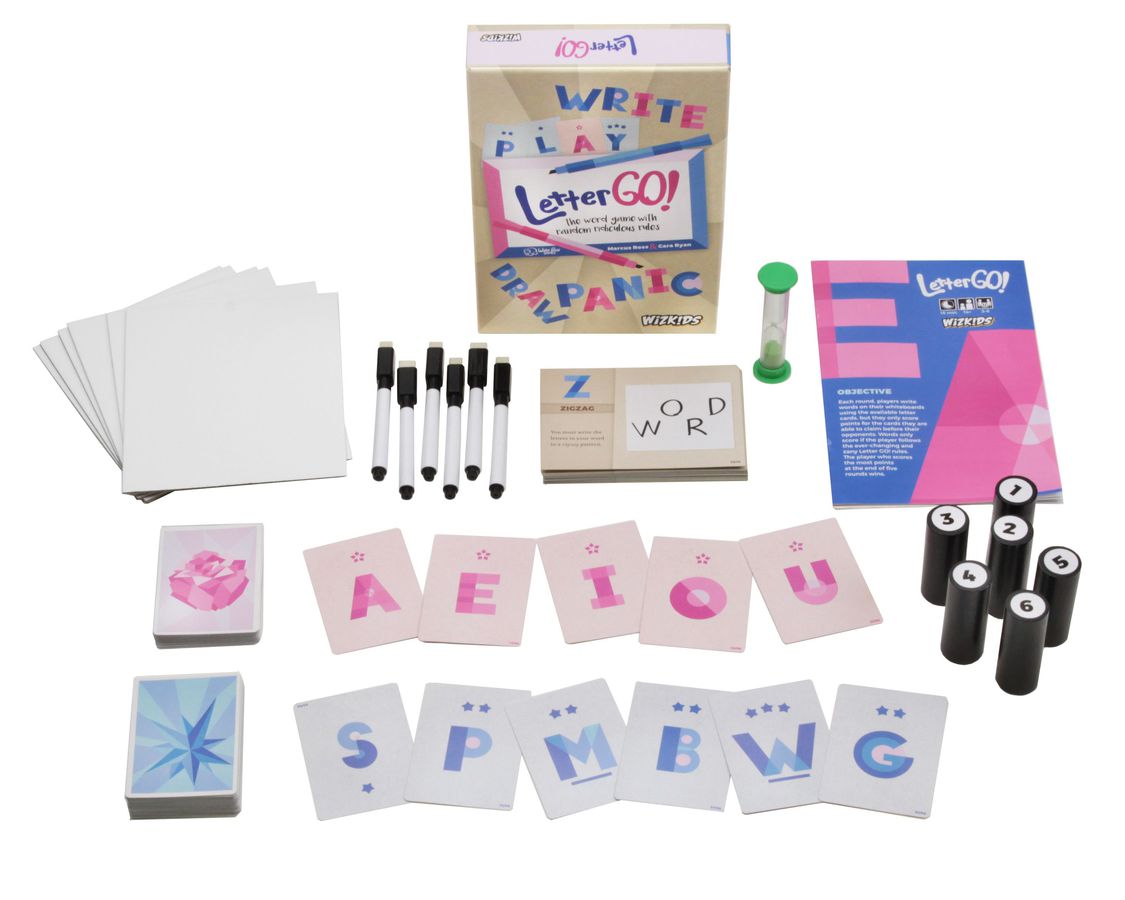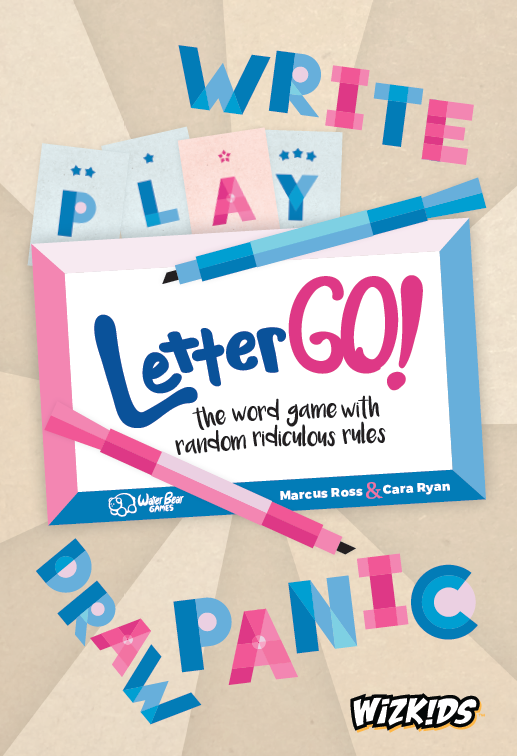 Making sure you get the best word is important, sure.  But so is doing the best jazz hands.
Letter GO! is a word building party game with rule changing mechanics. Each turn, a number of cards, each with a single letter, are laid out in front of all players.  The timer starts and players all write down a word at least 4 letters long from those letters.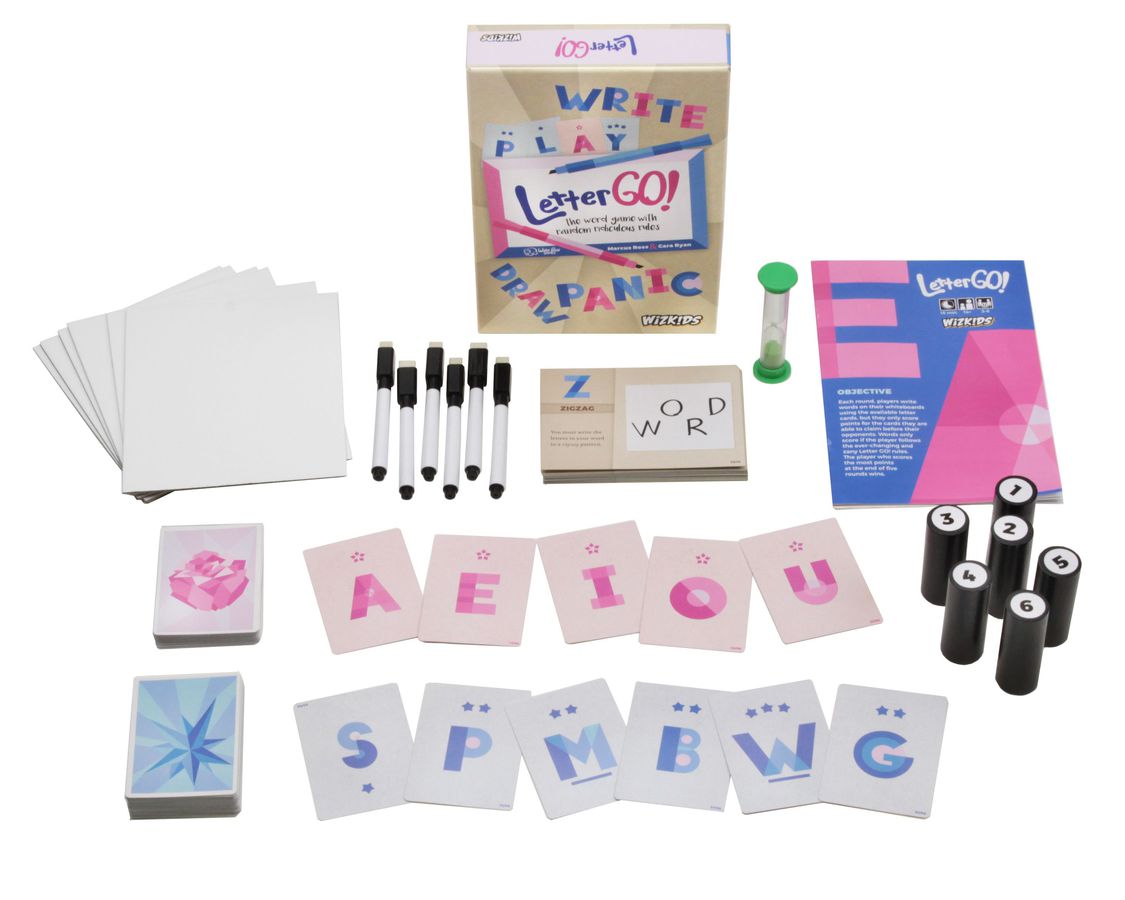 After the timer ends, players share their words in the order that they completed them. The first player to use each letter will score that letter, but coming up with longer and more unique words might score even more points.
But coming up with words isn't everything.  Each round players will have to deal with strange, fun and silly rules.  These rules could be anything from having to draw an eye instead of using the letter E, to writing their words backwards, to having to sign other player's boards. Each letter has 2 rules associated with it, so there are plenty of combinations to keep the fun going for a long time.
via WizKids
Letter GO! –
$24.99

– March 2018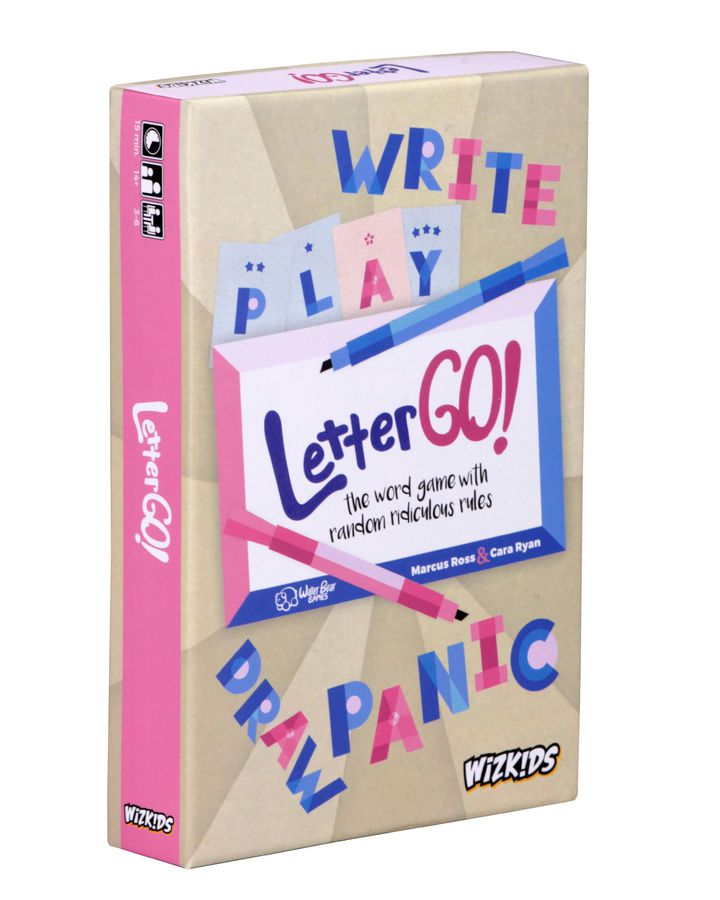 Each round, players write words on their whiteboards using the available letter cards, but they only score points for the cards they are able to claim before their opponents. Words only score if the player follows the ever-changing and zany Letter GO! rules.

The player who scores the most points at the end of five rounds wins.

Letter GO! includes:*

Subscribe to our newsletter!

Get Tabletop, RPG & Pop Culture news delivered directly to your inbox.

96 Cards
26 Double-sided Rule Cards
6 White Boards
6 Dry Erase Markers
6 Scoring Tokens
1 Sixty Second Timer
Rule Book
3 – 6 Players
15 Minutes
Ages 14+
Thanks for reading!