Pathfinder: Pawns To Bestiary 6, Check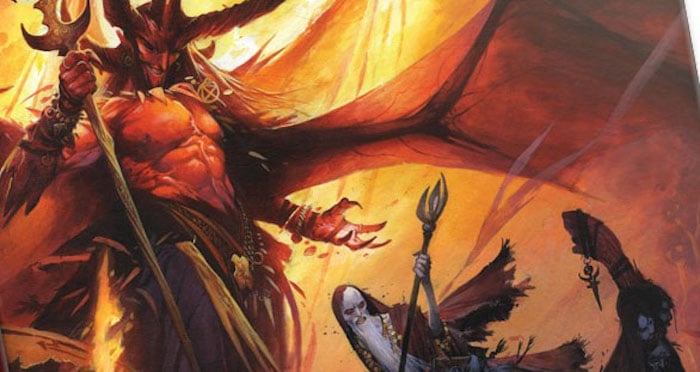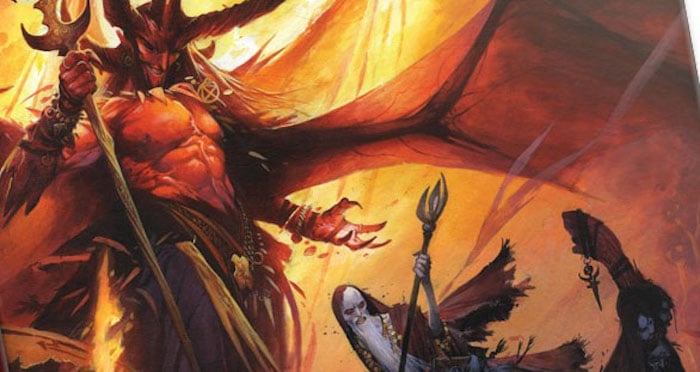 Pathfinder foes swarm out of the Bestiary and onto the battlefield…
The latest batch of Pathfinder pawns is here, bringing the foes of the latest Bestiary, including the big powerful creatures like the new archdevils and empyreal lords, to your tabletop with artwork and aplomb. Bestiary 6 had some fairly heavy hitters, so if you want to pack a punch with your pawns, this is a great place to get started.
via Paizo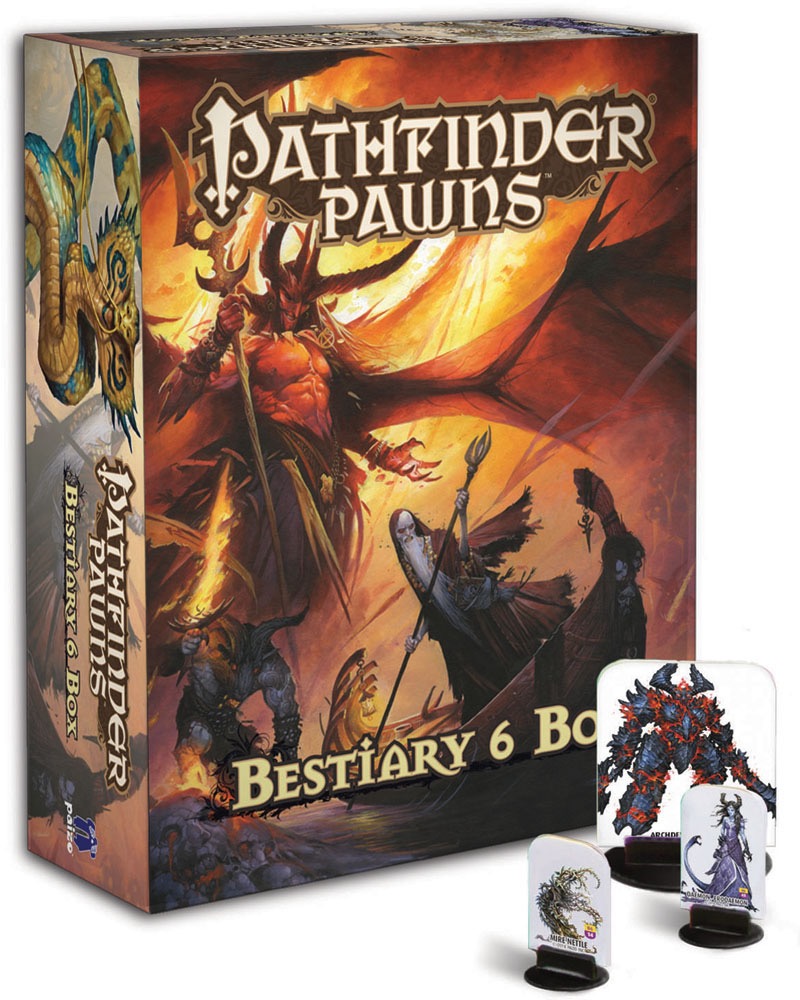 The fearsome foes of Pathfinder Roleplaying Game: Bestiary 6 come alive on your tabletop with this box-busting collection of more than 300 creature pawns for use with the Pathfinder Roleplaying Game or any tabletop fantasy RPG! Printed on sturdy cardstock, each pawn contains a beautiful full-color image of a monster from the sixth volume in the Pathfinder RPG's core monster reference series. Each cardboard pawn slots into a size-appropriate plastic base, making it easy to mix with traditional metal or plastic miniatures. With multiple pawns for commonly encountered monsters and over 200 distinct creature images, the Bestiary 6 Box is the best way to ensure you've got the perfect foes to make your Pathfinder campaign deadlier than ever!

Hundreds of monsters surge to life on your tabletop! Each has its own identification number for easy sorting.
Boggart (2)
Boggle (2)
Calpina (2)
Clockwork Hound
Coral Capuchin (2)
Danthienne (2)

Demon, Brimorak (4)
Derro Magister
Fish, Piranha Swarm (4)
Goblin, Monkey (6)
Hivemind Rat Swarm (4)

Horla
Lovelorn (2)
Mire Nettle (2)
Mockingfey (2)
Moldwretch (2)

Protean, Azuretzi (2)
Psychopomp, Algea (4)
Raven Swarm (4)
Skincrawler
Troop, Goblin (16)

Small-Medium

Alp
Animus Shade Medusa
Archdevil, Barbatos
Archdevil, Belial
Archdevil, Mammon
Azata, Yamah
Banelight
Blight, Cave
Blight, Desert
Blight, Forest
Blight, Mountain
Blight, Sewer
Blight, Swamp
Blight, Tundra
Blighted Fey Satyr
Bloody Bones
Bonethorn
Clockwork Angel
Clockwork Assassin
Clockwork Fiend
Clockwork Guardian (5)
Combusted
Cryptguard (2)
Daemon, Erodaemon
Daemon, Lacridaemon (3)

Daemon, Sangudaemon
Daemon, Suspiridaemon (2)
Daemon, Venedaemon (3)
Daitengu
Deathsnatcher
Demon, Lilitu
Demon, Oolioddroo
Demon, Vermlek (2)
Demon, Yaenit (2)
Empyreal Lord, Arshea
Entothrope, Werespider (2)
Euryale
Eurypterid, Common
Exiled Shade
Fallen
Fungus Queen
Ghole
Gluttongrass (4)
Gravesludge
Green Man
Herecite (5)
Horseman, Apollyon
Horseman, Charon
Horseman, Szuriel

Horseman, Trelmarixian
Hupia (2)
Jellyfish, Crimson (2)
Kamaitachi (2)
Leng Hound (2)
Llorona
Mezlan
Munavri (4)
Naiad (4)
Nekomata (2)
Protean, Izfiitar (2)
Protean, Oshageros (2)
Protean, Pelagastr (2)
Psoglav
Psychic Stalker
Psychopomp, Esobok (2)
Psychopomp, Memitim
Psychopomp, Olethros
Psychopomp, Shoki (2)
Psychopomp, Viduus (2)
Qlippoth, Gongorinan (2)
Qlippoth, Hydraggon (2)
Qlippoth, Utukku (2)
Qlippoth Lord, Isph-Aun-Vuln

Raven, Giant
Rawhead
Rougarou (4)
Sahkil, Ichkoh
Sahkil, Zohanil
Sea Anemone, Coffin
Sea Worm, Giant Tube Worm
Siabre
Slithering Pit
Tenome
Trailgaunt
Troop, Cultist (16)
Troop, Outlaw (16)
Unrisen
Urhag
Vespergaunt
Vrykolakas
Wild Hunt Archer (3)
Wild Hunt Hound (4)
Wild Hunt Monarch
Wild Hunt Scout
Yaddithian (3)
Yurei
Zombie, Spore (4)

Large

Alter Ego Annis Hag
Apocalypse Horse, Black
Apocalypse Horse, Pale
Apocalypse Horse, Red
Apocalypse Horse, White
Aquatic Insect, Belostomatid
Aquatic Insect, Hellgrammite
Archdevil, Baalzebul
Archdevil, Dispater
Archdevil, Mephistopheles
Azata, Uinuja
Azata, Veranallia
Blood Bramble
Charnel God

Crypt Flower
Cutlass Spider
Daemon, Phasmadaemon
Daemon, Temerdaemon
Dinosaur, Kentrosaurus
Dragon, Young Crypt
Dragon, Young Havoc
Dragon, Young Infernal
Dragon, Young Paradise
Dragon, Young Rift
Empyreal Lord, Black Butterfly
Entothrope, Weremantis (2)
Entothrope, Werewasp (2)

Exoskeleton, Giant Stag Beetle
Fen Mauler
Giant, Shadow (4)
Giant, Tomb (4)
Goezspall
Golem, Gold
Golem, Obsidian
Gowrow
Great Old One, Rhan-Tegoth
Great Old One, Tawil at'Umr
Great Old One, Yig
Krampus
Mongrel Cave Giant (4)

Mosslord
Muhuru
Naga, Dream
Naga, Slime
Protean, Hegessik
Protean, Ourdivar
Qlippoth, Gorgoros
Sahkil, Ximtal
Starfish, Giant
Taniwha
Veiled Master
Whisperer
Wild Hunt Horse (3)

Huge

Archdevil, Geryon
Archdevil, Moloch
Demon, Vavakia
Devil Monkey
Dinosaur, Amargasaurus
Dinosaur, Quetzalcoatlus
Dragon, Adult Crypt
Dragon, Adult Havoc

Dragon, Adult Infernal
Dragon, Adult Paradise
Dragon, Adult Rift
Empyreal Lord, Ragathiel
Fish, Dunkleosteus
Giant, Plague
Golem, Quintessence
Golem, Viridium

Kikituk
Mapinguari
Megafauna, Brontotherium
Megafauna, Deinotherium
Megafauna, Elasmotherium
Mokele-Mbembe
Qlippoth, Behimiron
Good luck facing these fearsome foes!