Pathfinder: Start Your Dungeons – Dungeon Tiles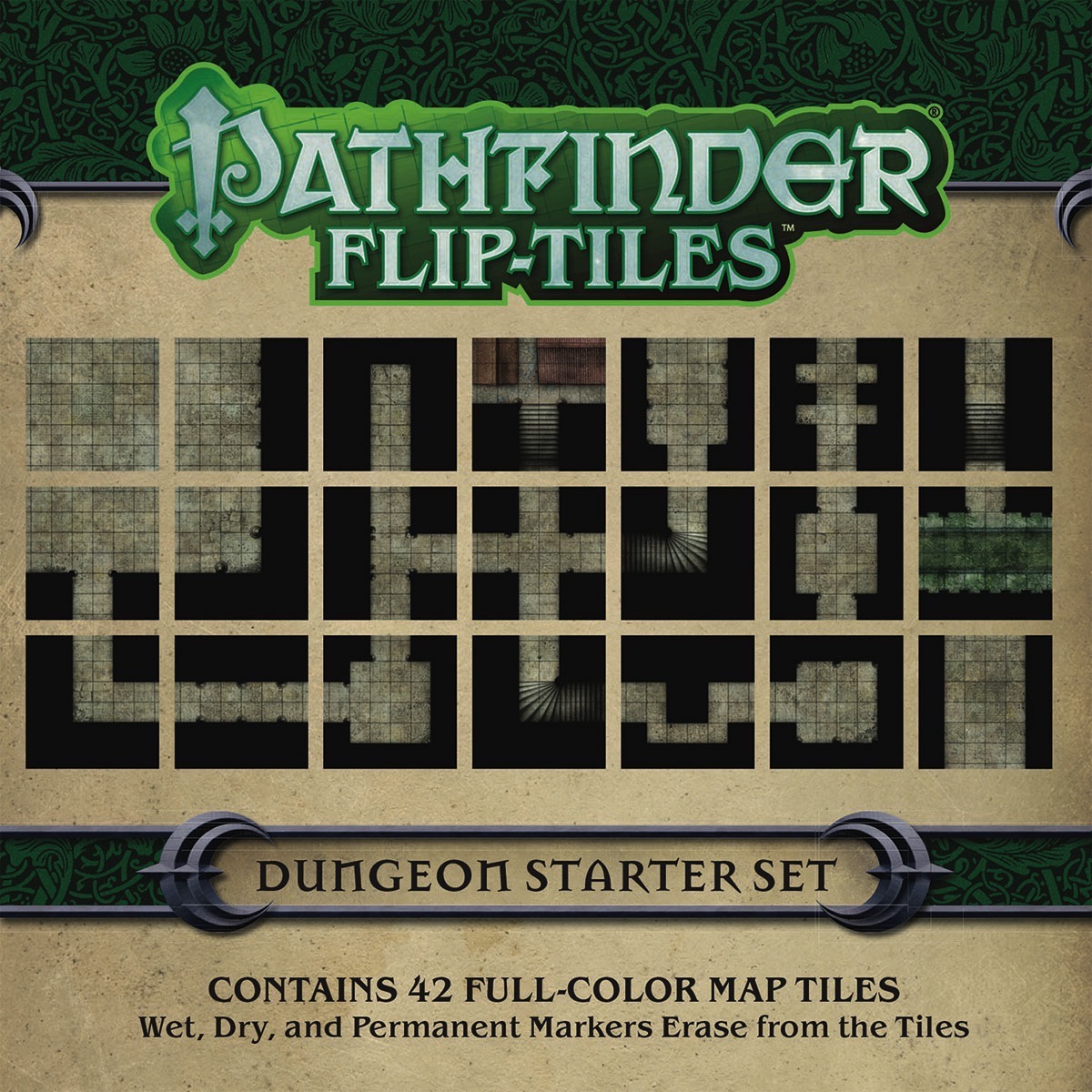 Ladies and Gentlemen, start your dungeons! Build your own dungeon complex with these modular, reversible tiles.
Build your own dungeon, either beforehand or on the fly with some of Pathfinder's Flip tiles. If you've ever used any kind of dungeon tiles before you know what these things are like. A bunch of modular tiles that you can fit together in different ways to make the dungeon of your dreams.
OR YOUR NIGHTMARES!
Or, you know, once you've backed away from whatever led to that terrifying outburst, you'll realize that these are some pretty flipping sweet tiles that make dungeoncrafting convenient. Instead of having to figure out what you're going to do on the map you can have these prebuilt rooms ready to go. It makes setting up a breeze, though you do lose out on a little of the customizablility–things are definitely square dungeons–so on occasion you might want to break out your battlemat–but in general these tiles are pretty handy. They come pre-gridded and also support wet and dry erase markers, so you can even add your own features–and the Dungeon Starter set is a great place to get a big collection of them.
via Paizo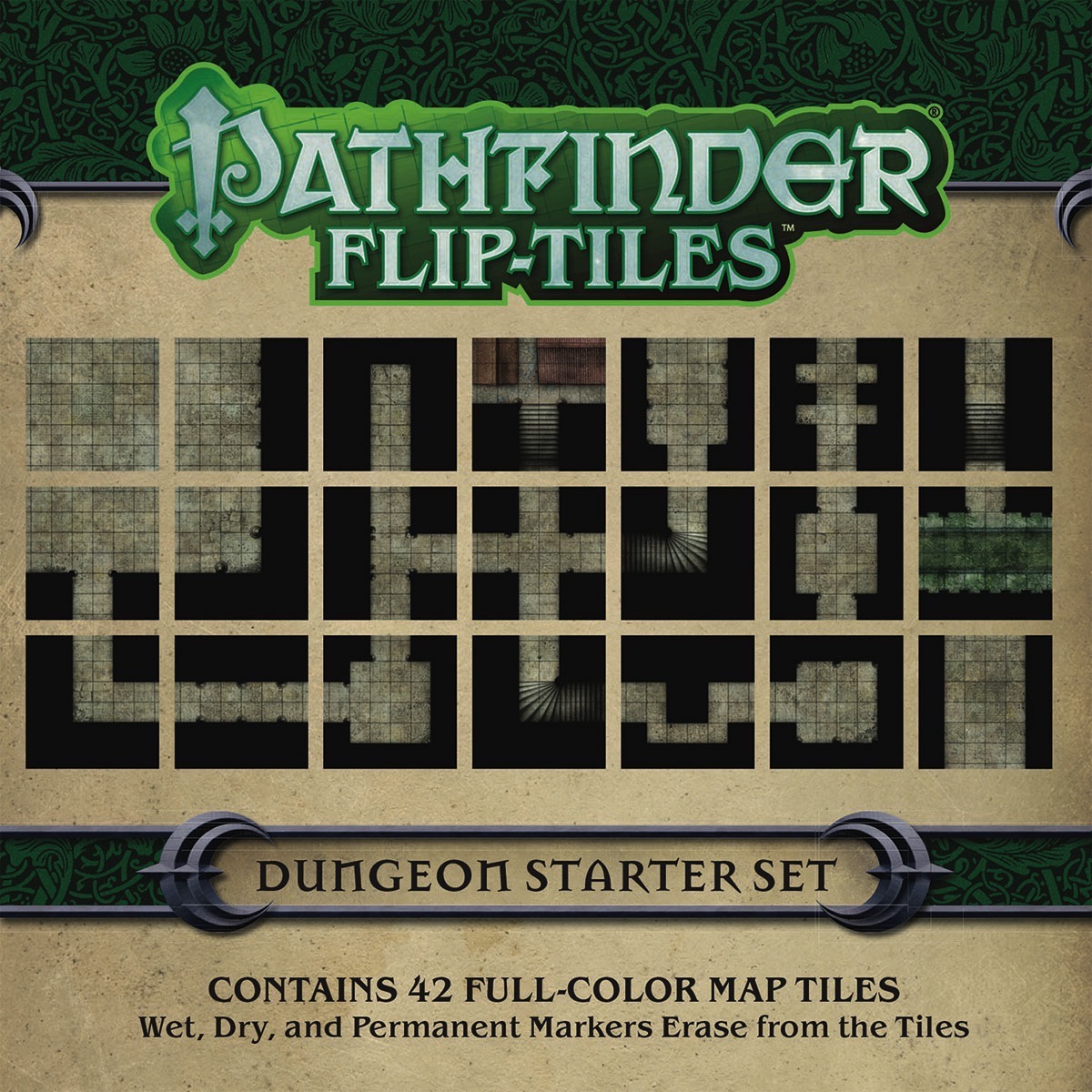 More tiles! More options! New size! Create massive dungeons with just a flip! The new and convenient Flip-Tiles: Dungeon Starter Set features 42 full-color 6 x 6-inch map tiles, with dungeon corridors and room pieces on both sides, all stunningly crafted by cartographer Jason A. Engle. These exciting new tiles put dungeon design in your hands!

Suitable for experienced GMs and novices alike, this product fits perfectly into any Game Master's arsenal. Wet, dry, and permanent markers erase from the tiles! These double-sided dungeon tiles come in convenient packaging for easy storage. Take your dungeons to the next level!
Happy Adventuring!