Shadespire: Organized Play Coming to the Mirrored City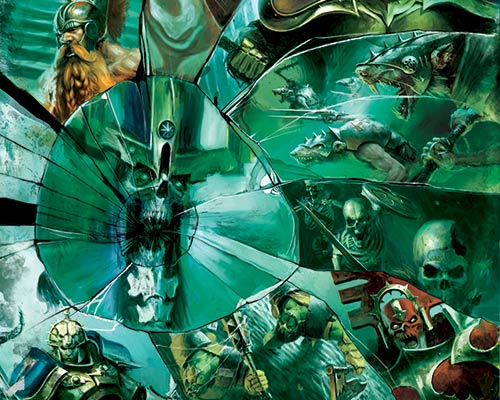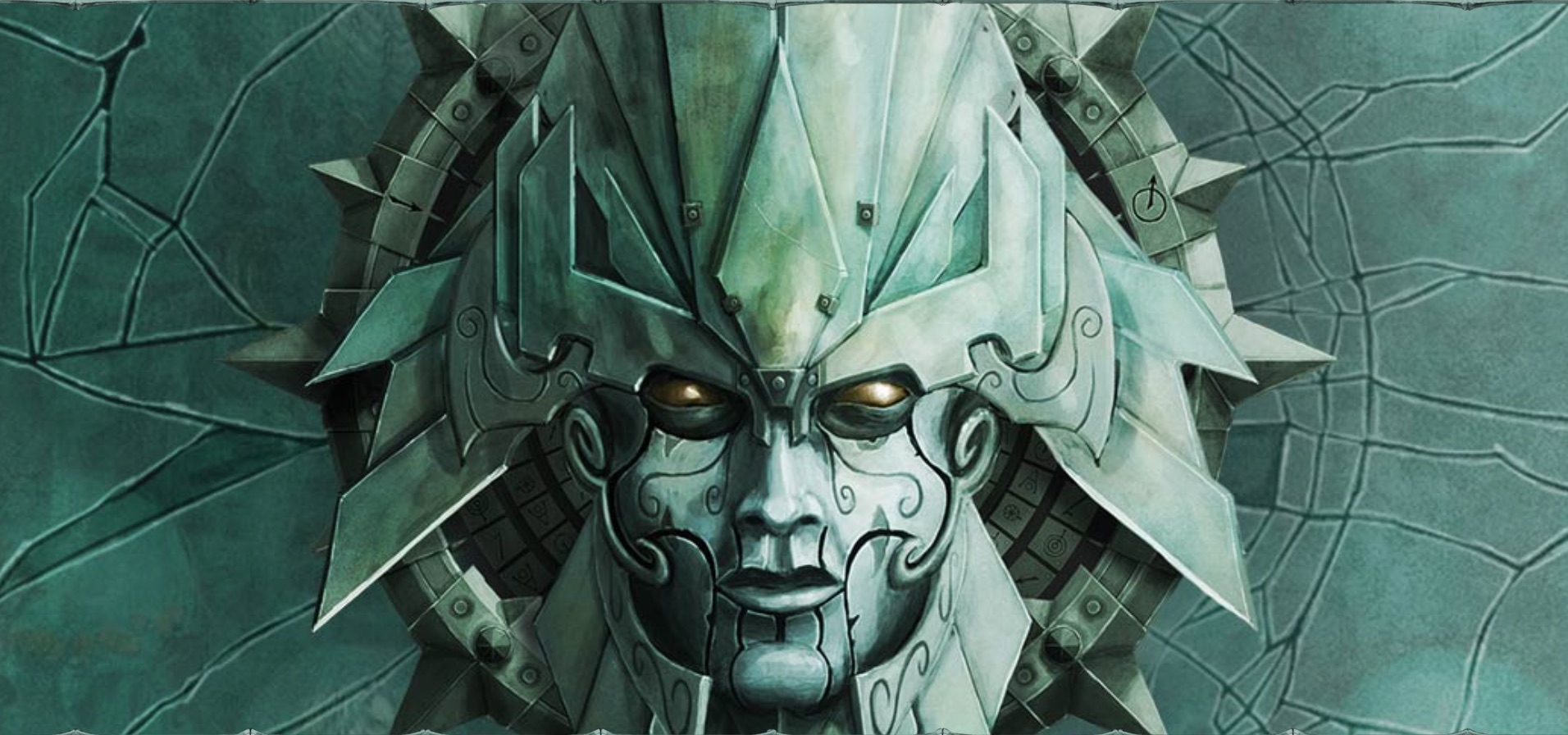 Organized play is coming soon to the Mirrored City–and a Friendly Local Game Store near you.
Brace yourselves for combat. A great reckoning is coming to the Mirrored City of Shadespire. The mightiest warriors clash time and again as they face off against each other. Dying gloriously or ignominiously as they battle for (the illusion of) control in Nagash's realm. Trapped in this city, with no recourse but to fight and die and fight again, these mighty warbands will soon be put to the ultimate test.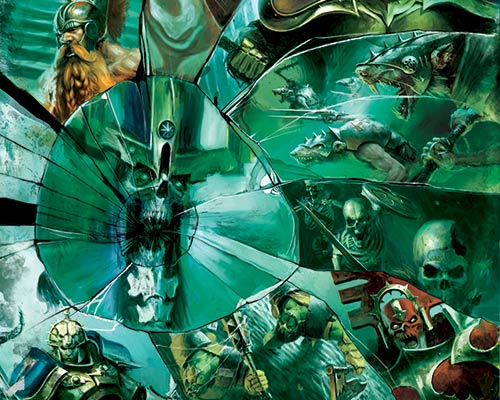 Organized play.
Before too long Games Workshop is going to be organizing some Warhammer Underworlds play in their stores in North America and in "independent stores across the world." Take a look:
via Warhammer Underworlds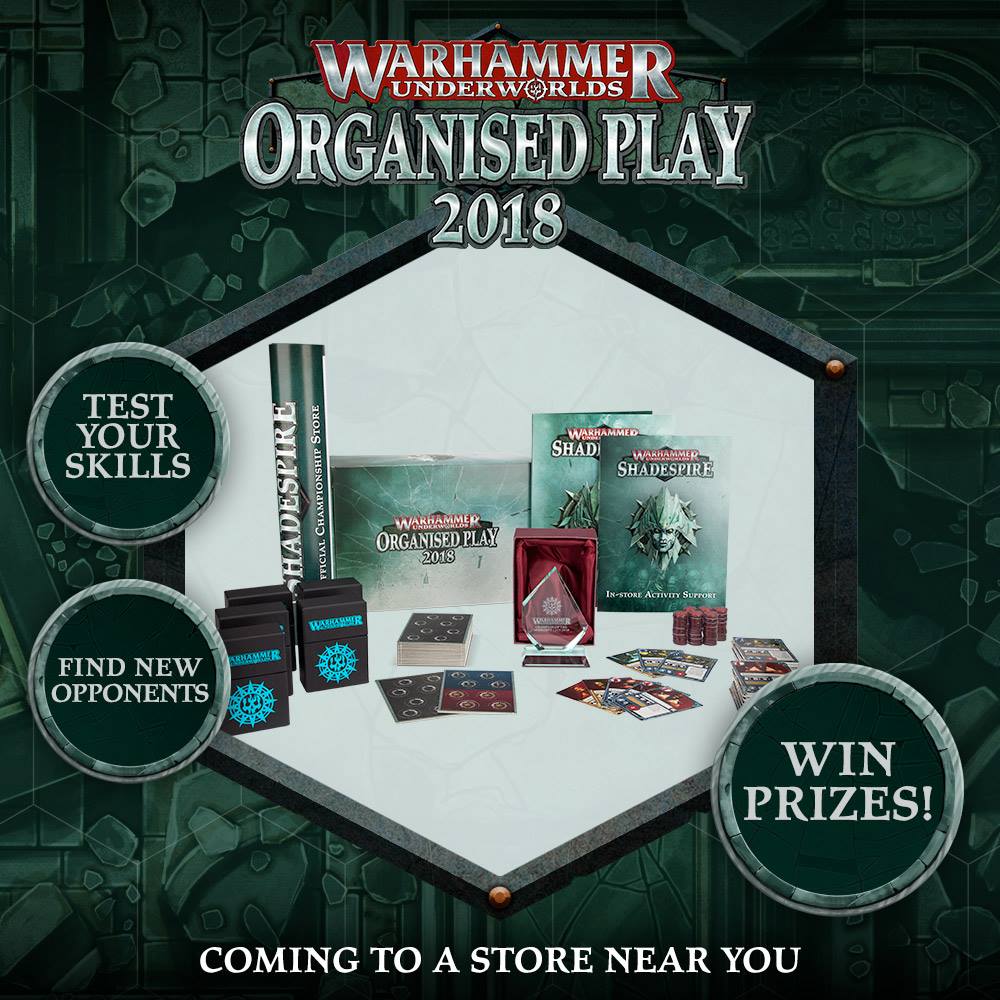 Organised Play is coming to a store near you, and soon! Very shortly, you'll be able to transform your hard-earned Warhammer Underworlds: Shadespire skills into some awesome prizes, including the coveted Warhammer Underworlds deck box and even a miniature trophy of your own!

Organised Play will be taking place in participating independent stores across the world as well as Games Workshop and Warhammer stores in North America.
League Play is kicking off in a few stores fairly soon–with the first few events we've spotted starting around February 17th, so be sure and look out for more details as those days draw nearer. But for now, feast your eyes upon the deck box and trophy that await the victor of this tournament of champions!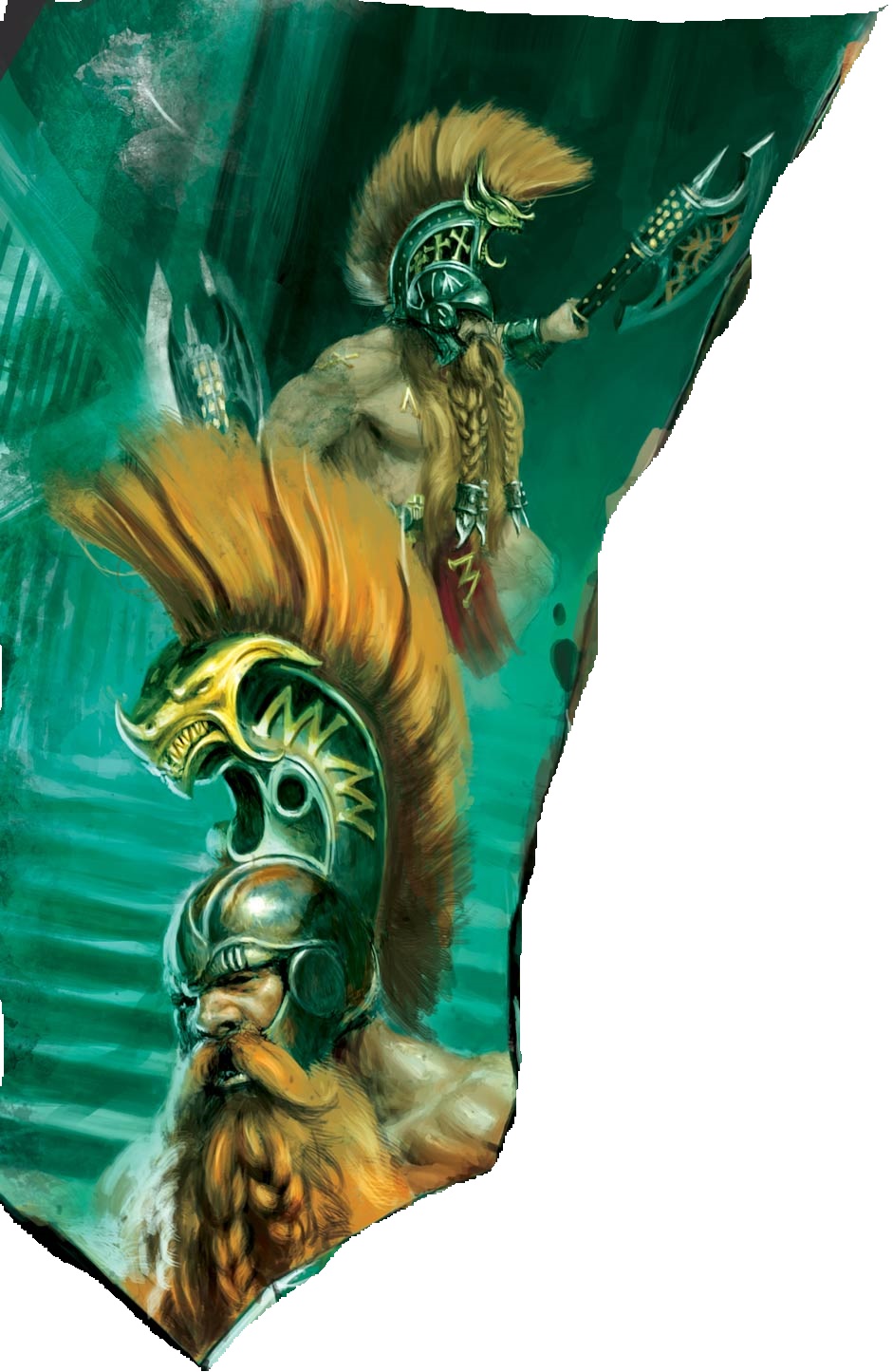 Subscribe to our newsletter!
Get Tabletop, RPG & Pop Culture news delivered directly to your inbox.
And, with a start date of February 17th that means there's still plenty of time to grab the upcoming Fyreslayer Chosen Axes and Skaven Spiteclaw's Swarm Warbands, or at least get your hands on the cards that'll be included in each so you can build your deck and outfit your Warband with the tricks and techniques you'll need to win.
Get ready for battle.