Star Wars: Destiny Rivals Draft Set Out Now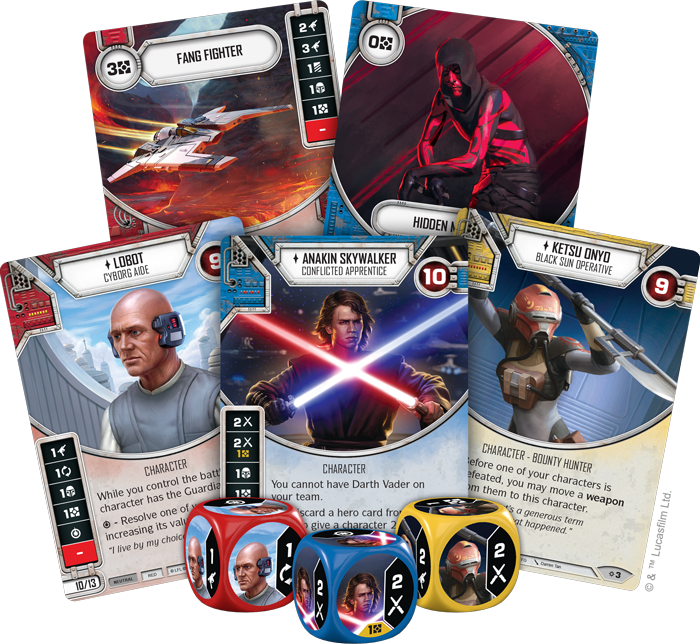 Drafting comes to Star Wars: Destiny this weekend!
Card Drafting is a super popular format for CCGs and it's coming to Star Wars: Destiny with the new Rivals Draft Set!
via Fantasy Flight Games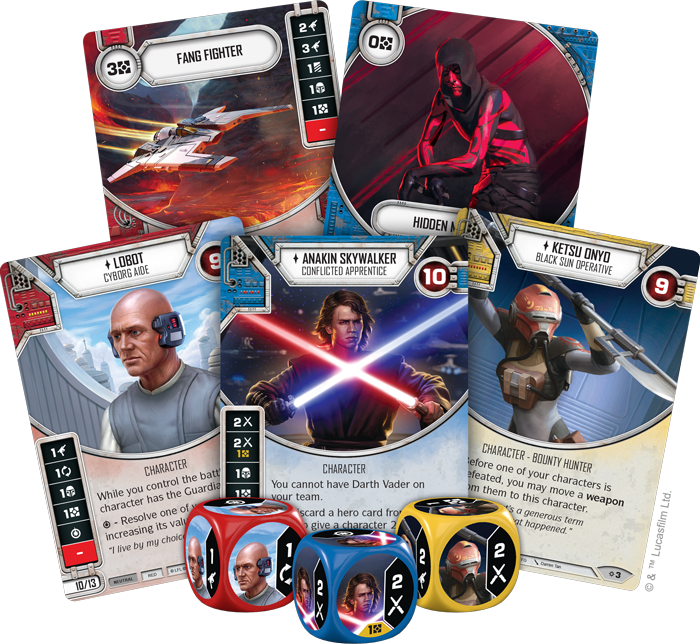 Fantasy Flight Games is proud to present the Star Wars: Destiny Rivals Draft Set, the backbone of a brand-new way to play Star Wars: Destiny.

Star Wars: Destiny Rivals introduces a new way to play Destiny in the form of draft and sealed events. Playing in a draft requires each player to have one Rivals Draft Set and six booster packs of any set.

A Star Wars: Destiny Draft event will feature every player opening three booster packs, selecting one card to take from the pack and passing the remaining cards to their left for that player to select a card and pass. Once these cards have all been selected, the next three packs are opened and players pass right. When all is said-and-done, players will have thirty cards from the booster packs as well as the twenty cards featured in their Rivals Draft Set to construct a twenty-to-thirty card deck. A player can add as many copies of a card to a deck as they want, and hero, villain, and neutral cards can all be intermixed in the same deck in the draft format.

The Rivals Draft Set includes twenty cards that are meant to supplement the cards you draft from Booster Packs. With characters, supports, upgrades, and events of every color, the Rivals Draft set gives you all the tools you need to construct a successful deck. Every card featured in Rivals is legal for constructed play in Destiny, and makes for a great way to expand your collection.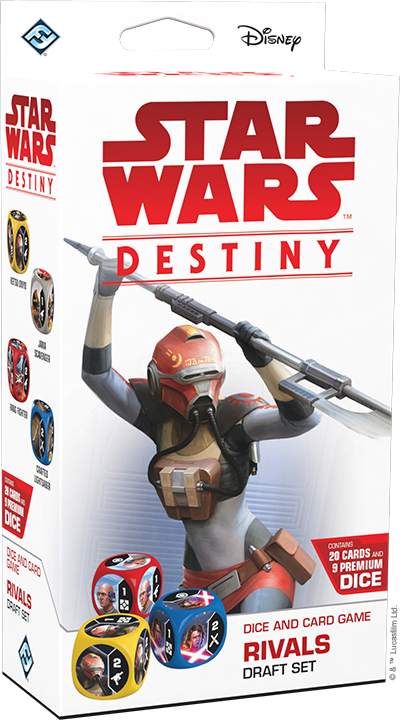 The best way to play in a Draft for Star Wars: Destiny is with this Draft set and 6 random packs per player. Players will have a shared random card pool created by the draft packs they will construct decks from. If you've never done a Draft before, it's actually a really neat way to play the game. It can be a little confusing at first, so if you're new and have questions definitely ask before you start. Nothing screws up a draft faster than someone pulling an extra card and throwing everyone else off.
Subscribe to our newsletter!
Get Tabletop, RPG & Pop Culture news delivered directly to your inbox.
You can also play in a "Sealed" format. That's where you bring one draft set and 8 additional booster packs. You construct a deck entirely from those random cards. Both play styles offer some unique challenges and choices which is what makes their addition to the ecosystem of Star Wars: Destiny so great. If you're curious about either format, you can read about them HERE.
Are you ready to take the plunge with the Star Wars: Destiny Rivals Draft Set?