Star Wars: Legion – How to Paint Stormtroopers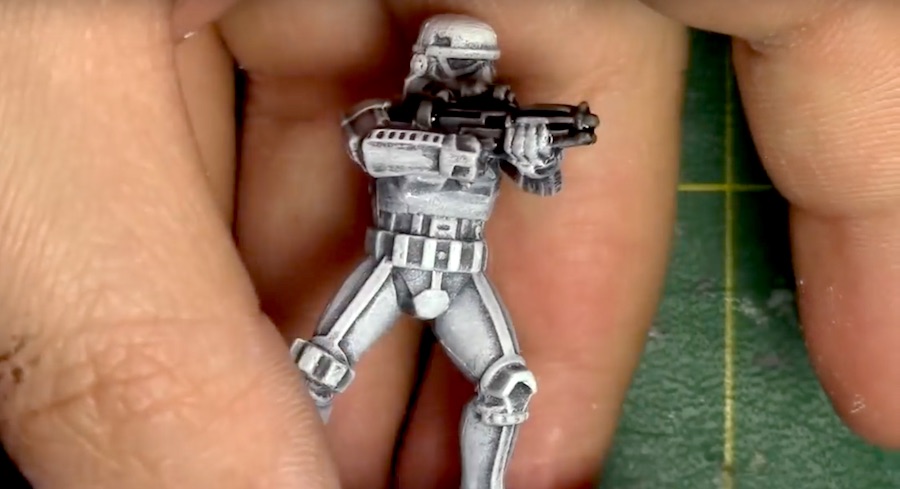 Get your new Imperial army on the table fast with this painting tutorial from Teri Litorco.
One of the things that's fantastic about Legion is how approachable the minis are, especially for those that are new to the hobby. Getting them tabletop ready doesn't take hundreds of hours, or previous painting experience, to accomplish. If you're a Star Wars fan that's considering getting into the game, don't let the unpainted models scare you. Making them look awesome is easy.
Teri's hobby videos are great for new and veteran painters alike. Here's her quick guide to getting the iconic Imperial soldiers table ready – it also that provides some solid tips on how to paint white on any model.
See? Easy-peasy. You can do this!
For dry brushing she's using an e.l.f. makeup brush you can pick up at the makeup isle in most drug stores. Her tutorial for making your washes can be found here.
Paints used:
Army Painter Black Primer
Army Painter Ash Grey
Army Painter Matt White
Army Painter Matt Black
Army Painter Dark Tone
Teri has more Legion content on the way, so be sure to subscribe to her YouTube channel. You can also help her create more painting tutorials and hobby content by becoming a patron.
Which Legion models are you looking forward to painting?
Subscribe to our newsletter!
Get Tabletop, RPG & Pop Culture news delivered directly to your inbox.