STREAMING NOW – Dark Apocrypha "Fear the Deathwatch"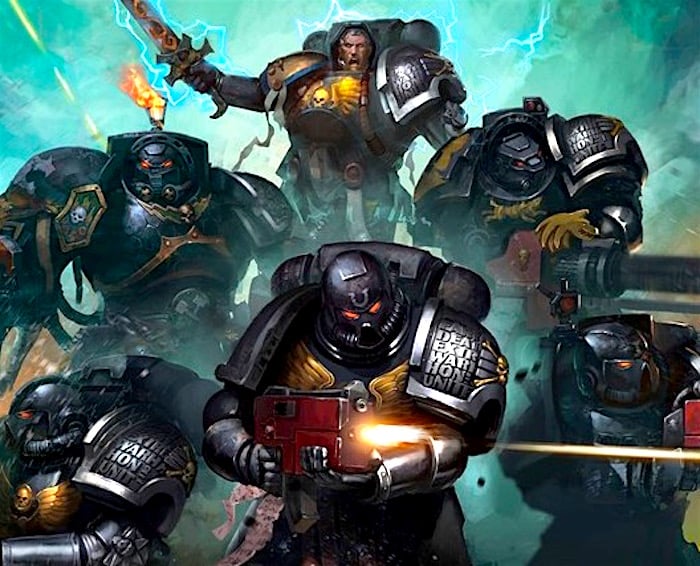 Deep in the heart of the Enigmus Sector the T'au have grown too bold.  The Inquisition and Deathwatch strike with vengeance!
This week on Dark Apocrypha…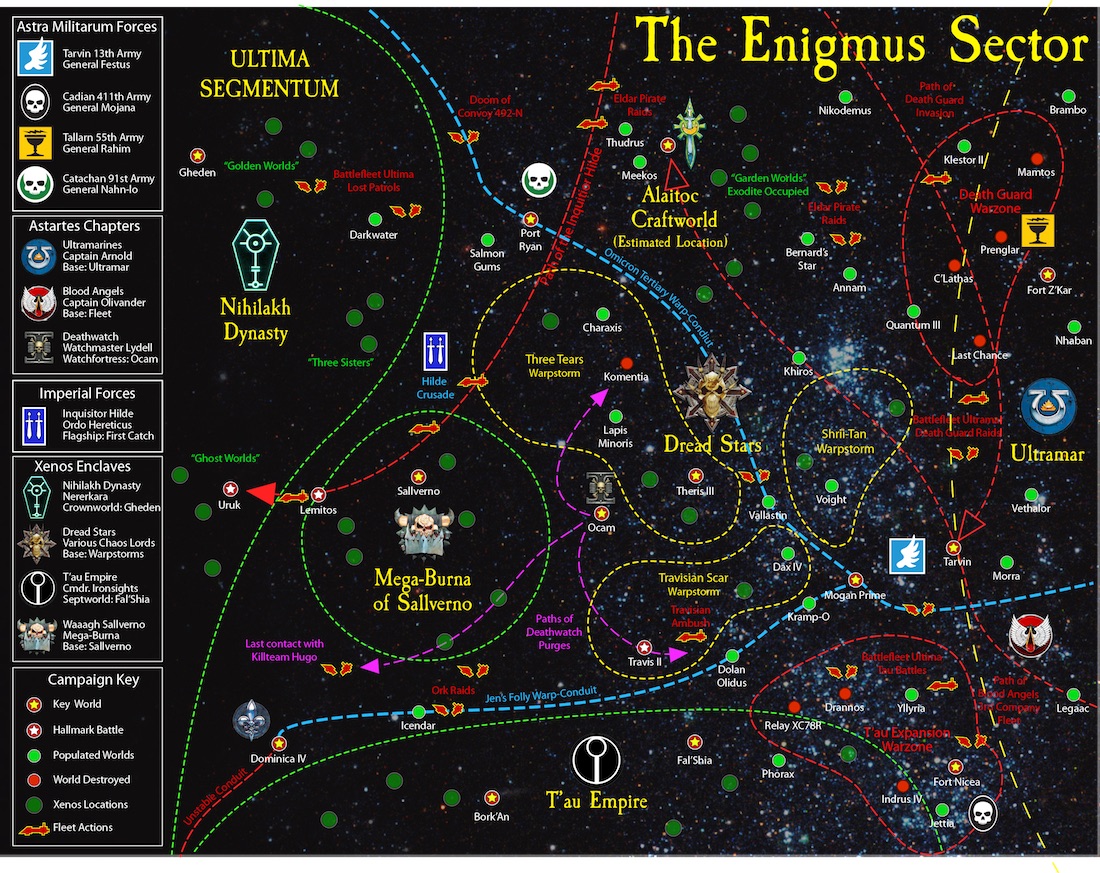 Welcome to the Enigmus Sector – the setting for Dark Apocrypha.
Twitch is the world's leading video platform and community for gamers. More than 45 million gamers gather every month on Twitch to broadcast, watch and chat about gaming. Twitch's video platform is the backbone of both live and on-demand distribution for the entire video game ecosystem.
Click Twitch logo (lower right) to join us on Twitch.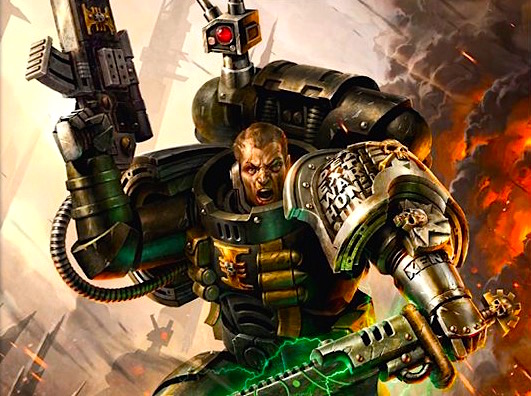 Forced to retreat from the outpost world of Voss'ho the T'au under the commander of Ironsights attempt to make it back to friendly territory. Yet they find their paths blocked again and again by the rampaging forces of Chaos. Low on supplies they are forced to raid Imperial outposts to survive.
These raids have not gone unnoticed. Alerted to news of Xenos raids Inquisitor Hilde has gathered forces of the fearsome Deathwatch Watchfortress Ocam and set out in pursuit. On the island world of Caswell's Hope she catches up with T'au forces and strikes at their head.
T'au 
Subscribe to our newsletter!
Get Tabletop, RPG & Pop Culture news delivered directly to your inbox.
Cadre Fireblade – 2
Ethereal -2
Commander Ironsights  -7
12x Strike team w/ drones – 7
12x Strike team w/ drones – 7
10x Strike Team w/ Drones -6
Devilfish-7
Devilfish-7
Devilfish-7
12x Tactical Drones -6
Broadside-9
Broadside-9
pl 76 6/6 cp 
Imperium
Inquisitor Hilde- 7
Watch Master – 7
10x Infantry Squad -3
Deathwatch Kill Team w/ Terminator, biker, Vanguard- 17
Deathwatch Kill Team w/ Terminator, biker, Vanguard- 17
Corvus Blackstar -12
Corvus Blackstar -12
75 pl 6/6 cps 
BoLS Twitch Schedule
Come join us every week for all the games we can jam in. Here's the NEW schedule: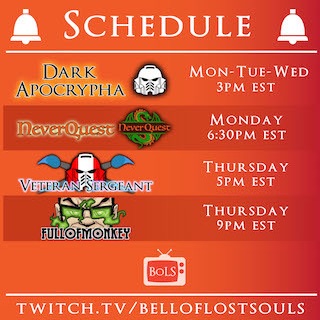 Everything's fully painted and we have an insane amount of giant armies… for tons of your favorite games just waiting for you to enjoy. We'll be playing competitive games, casual games, crazy narrative games and everything in between.
We invite you to come over today, follow our channel and enjoy the fun!