Tabletop Crowdfunding Round-Up: Feb 7th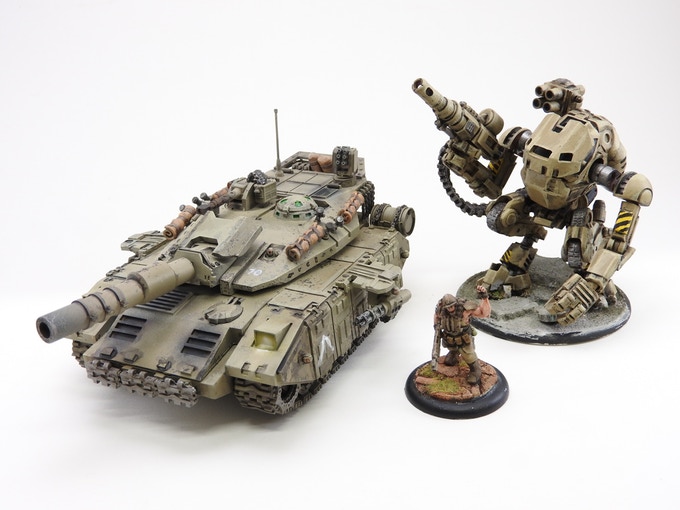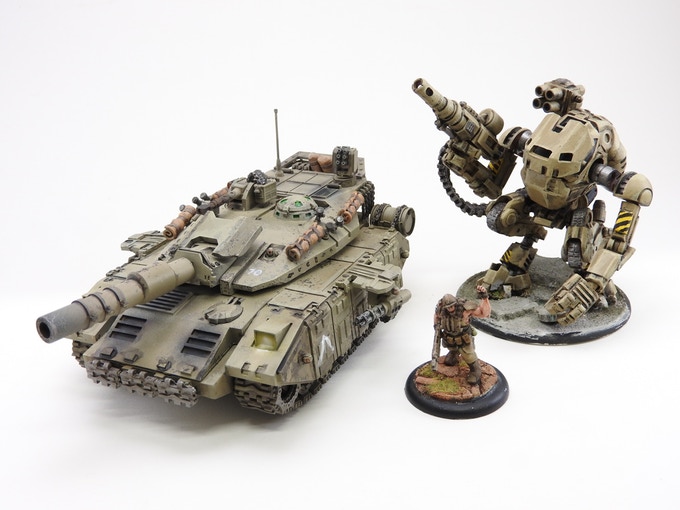 Heavy armor, unruly footballers, and the Age of Sail. Come check out this week's batch of tabletop Kickstarter highlights!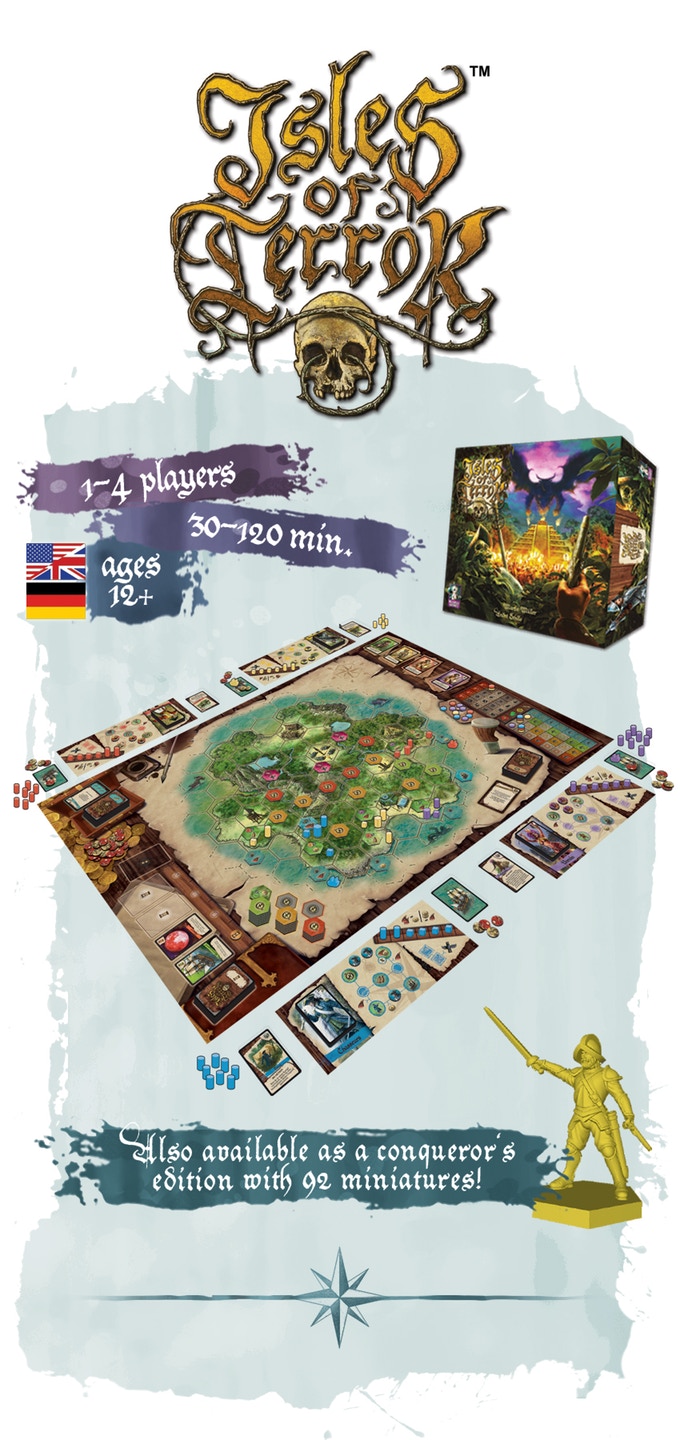 Isles of Terror is a narrative-driven exploration strategy game for up to four players. It can be played competitively or cooperatively, and as either a standalone scenario or a full campaign. Play as one of several colonial factions exploring a series of deadly and mysterious isles, or control the natives and try to drive out the invaders. Establish forts, weather harsh seasonal events, and survive against the island's savage flora and fauna. You can buy the standard version for €45/$56. Alternatively, there is a €70/$87 version that includes an upgrade pack that replaces all 92 tokens and wooden cubes with plastic miniatures.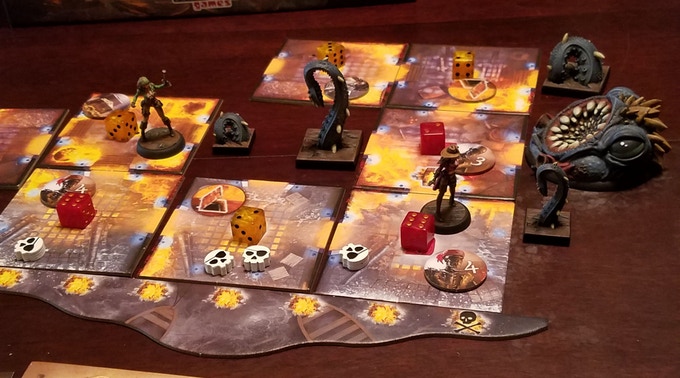 This cooperative pirate board game has returned to Kickstarter with a new expansion pack. The aptly named Kraken expansion adds a new threat to your crew in the form of the titular deep sea giant. In addition to miniatures, status boards, and tokens for the Kraken, the expansion includes a new character and additional weapons and cards to help you defeat your monstrous nemesis. The Kraken expansion will cost you $45. The campaign also includes a miniatures pack to upgrade the standard game for $29. The original Dead Men Tell No Tales is available for newcomers as well.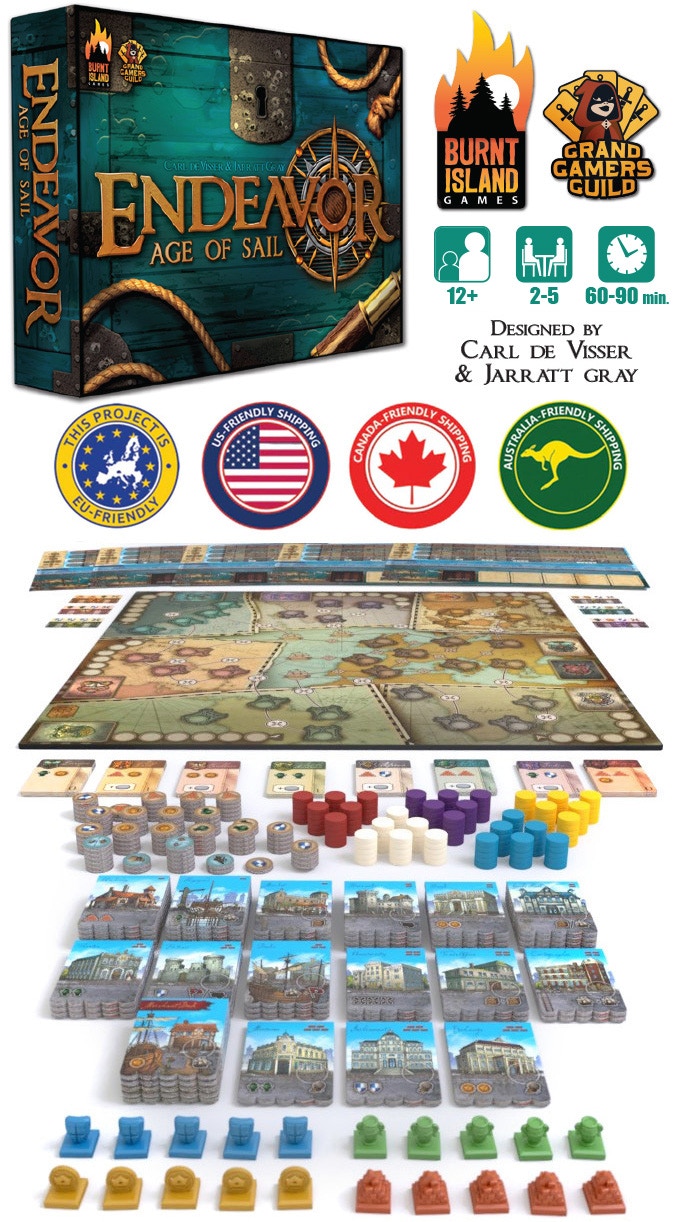 Endeavor is a new edition of a classic Euro strategy game for up to five players. Starting out in Europe, players control the major Old World powers as they hold cities and build up their navies. The game gradually opens up new areas that players can travel to in order to establish colonies and trade routes. Besides the upgraded components, art, and tweaked rules, this new version of Endeavor introduces the Exploit mechanic. There are two Exploits per region based on historical events, and they give players another way to score points and resources. Pledges start at CA$ 68/$55 for the standard edition.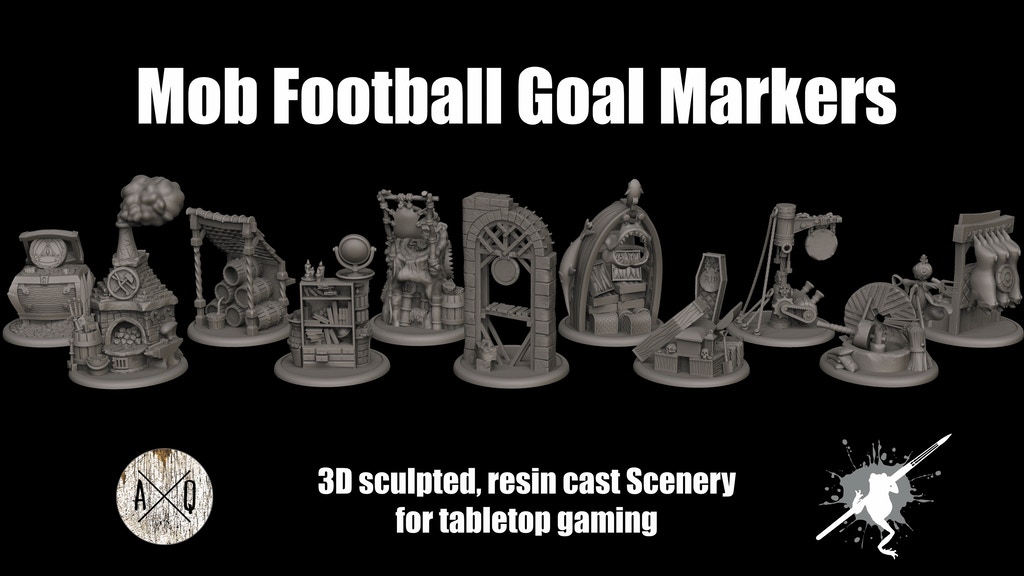 Subscribe to our newsletter!
Get Tabletop, RPG & Pop Culture news delivered directly to your inbox.
Guild Ball players might want to check out these resin goal markers by BrokenToad. There's one to represent each of the Guilds, minus the recently announced Ratcatchers. There's a few pieces of themed terrain too, including obstructions, fast ground, and rough ground. You can expect to pay £15/$21 per goal, with various bundles available for multiple goals and terrain pieces.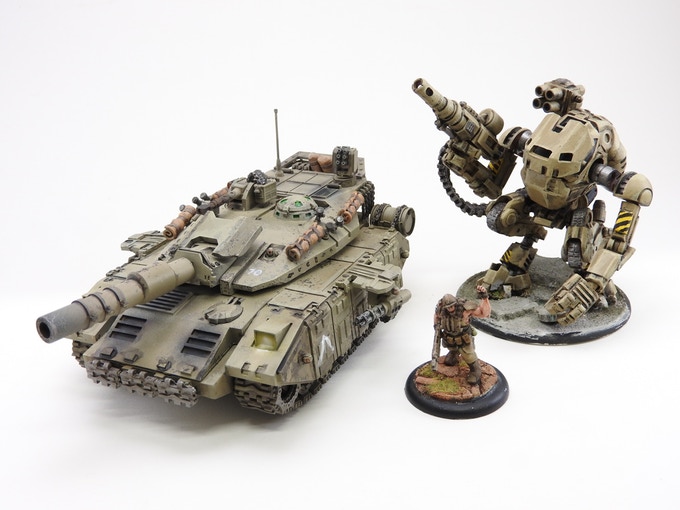 Nuclear Shrimp is expanding their Black Earth miniatures game with a line of heavy vehicles for each faction and a rules supplement. The vehicles include the Tecton Order Minotaur IFV, the Brute Monster Truck, and the UEF Bulldog. Stretch goals include a new infantry unit for each faction and add-ons to the vehicles like new turrets and weapons. While Black Earth is a 28mm game, Nuclear Shrimp is offering 15mm and 6mm versions of the vehicles that you can use in other sci-fi wargames.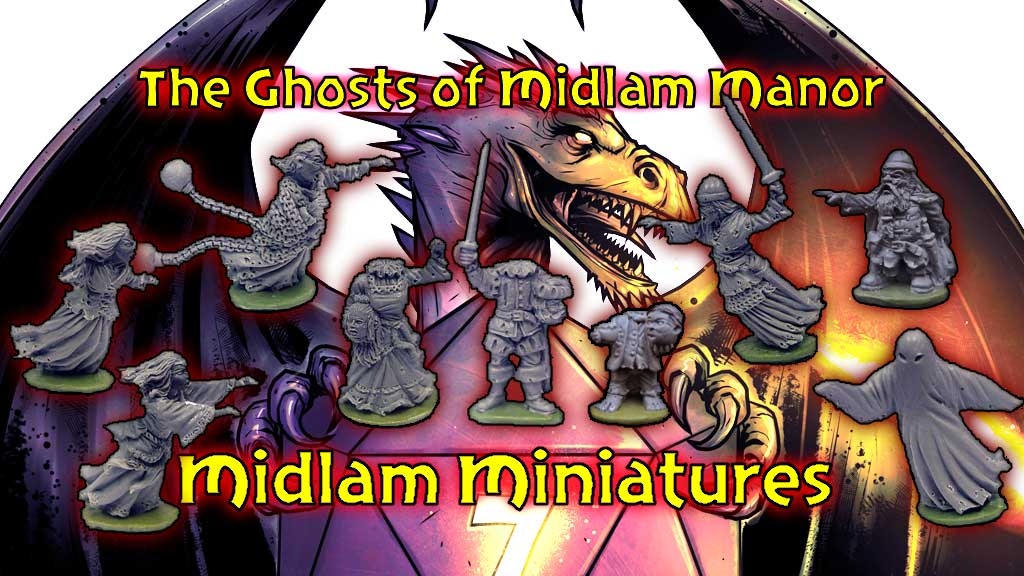 Finally, we come to the latest campaign my Midlam Miniatures. This new assortment of models includes nine 28mm ghosts based on classic horror archetypes. There's banshees, wights, and several headless ghosts, including a headless halfling. They are also offering seven of their old vampire sculpts as add-ons. You can grab all 16 miniatures for £34/$47.
~Which of these campaigns caught your attention?