Tabletop Crowdfunding Round-Up: February 20th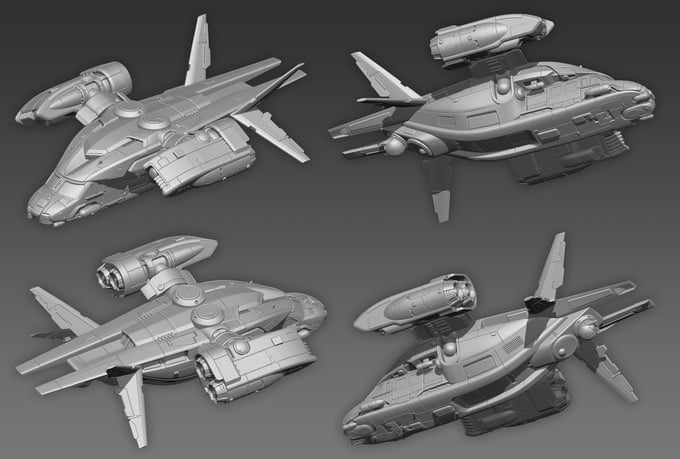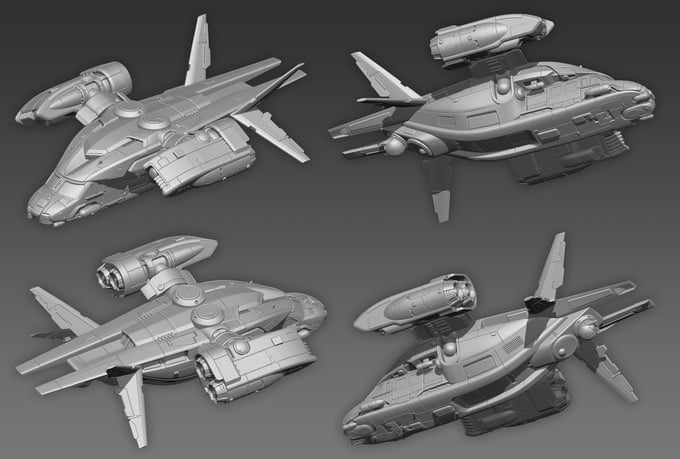 Super powered villains, Japanese pirates, and sci-fi dropships. Come check out this week's batch of tabletop Kickstarter highlights!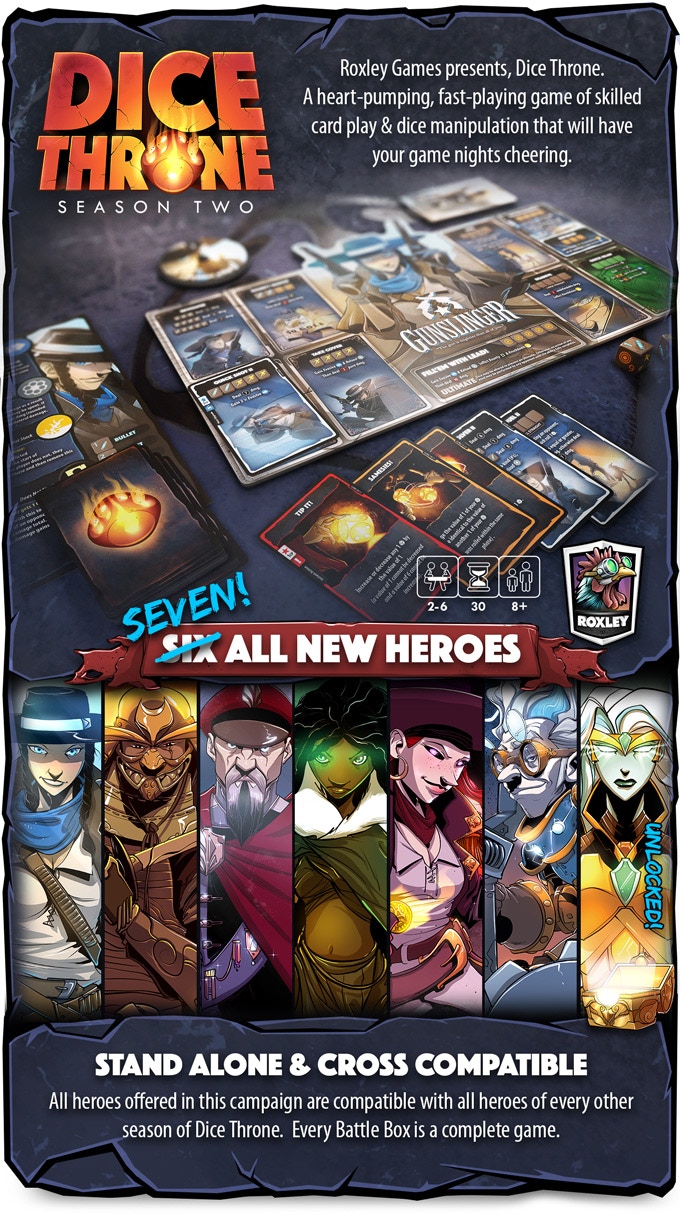 Roxley's popular game of card and dice manipulation returns with Dice Throne: Season Two. Players select their hero and face off against each other in fast-paced duels. Roll dice to activate your special abilities, and play action cards to manipulate the dice in your favor. This campaign adds seven new heroes to the game that can be played by themselves or combined with the previous season of Dice Throne. You can get the standard two-player starter set for CA$ 24/$19, or spend CA$ 75/$60 and get all the new heroes in a single bundle.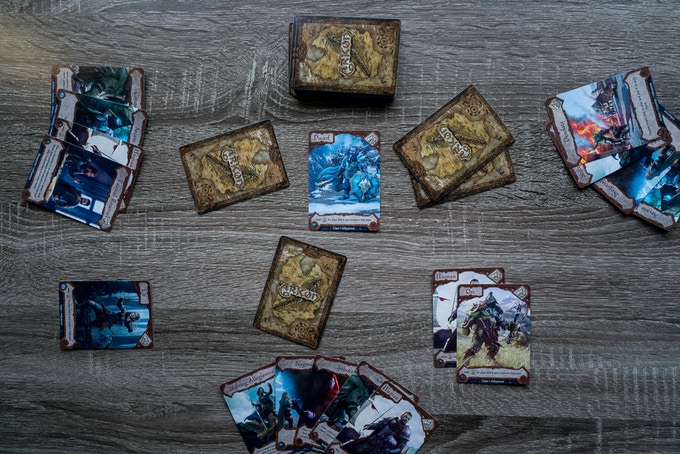 Arkon is a quick strategy card game where players compete to win the favor of various clans in a fantasy setting. The entire game consists of a 52-card deck and revolves around a bidding mechanic. Each turn, one player places a clan card up for auction, and everyone bids any number of cards face-down. The player with the most Influence on their cards wins the bid and claims the clan. One of Arkon's main highlights are the multi-use nature of each card that ensures you never really have a dead hand. You can buy your copy for only $20.

Zenit has returned to Kickstarter to fund the creation of two new factions for their 32mm Feudal Japan miniatures game, Kensei. These factions include the savage pirates and raiders of Wako, and the European-inspired Namban conquerors that have recently arrived to the shores of Hymukai. All miniatures in this campaign will be usable in both Kensei and Torii, and could easily pull double duty in any historical games you play. Army boxes of 28 metal miniatures start at €65/$81.
Subscribe to our newsletter!
Get Tabletop, RPG & Pop Culture news delivered directly to your inbox.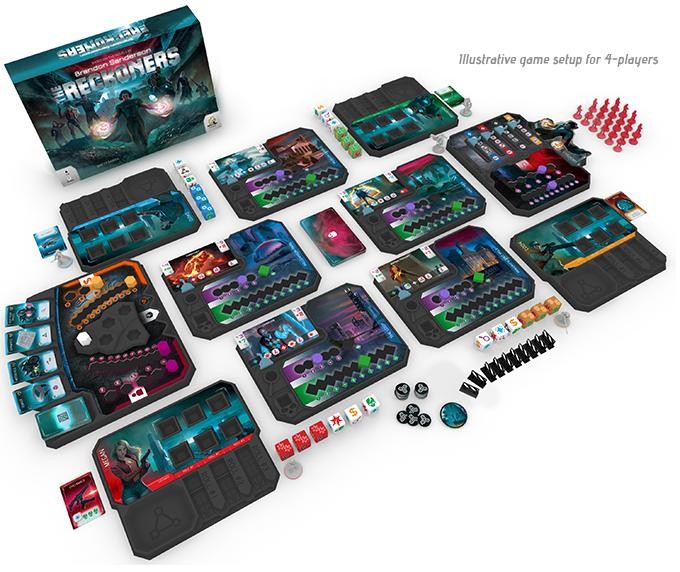 The Reckoners is a cooperative board game based on the Brandon Sanderson novel series of the same name. A mysterious light in the sky has granted superpowers to random people. These superhuman individuals are called Epics, and unfortunately, they all turned out to be evil. Players work together to liberate the city of Chicago from the dystopian rule of an Epic called Steelheart. Before taking on Steelheart, players must first research his weakness by traveling around the city collecting supplies, buying new gear, and killing lesser Epics. They will also need to fend off attacks by Steelheart and his minions to minimize damage to the city. Pledges start at $69 for a no-frills base copy of the game. 
The Efreet is the latest "Designed for Infinity" dropship from Antenocitis Workshop. This resin aircraft is suitable for 28mm-32mm sci-fi miniature games as terrain or a massive objective, and measures 290mm in length, 200mm wingspan, and 101mm in height. Fluff-wise, the Efreet is a dropship designed by the same Haqqislam company that manufactures the Maghariba Guard heavy TAG, and its often sold to third-party mercenaries and PMCs. Pledges are highly limited and will set you back £115/$161. Alternatively, Antenocitis is offering an STL pledge for £20/$28 so you can print your own.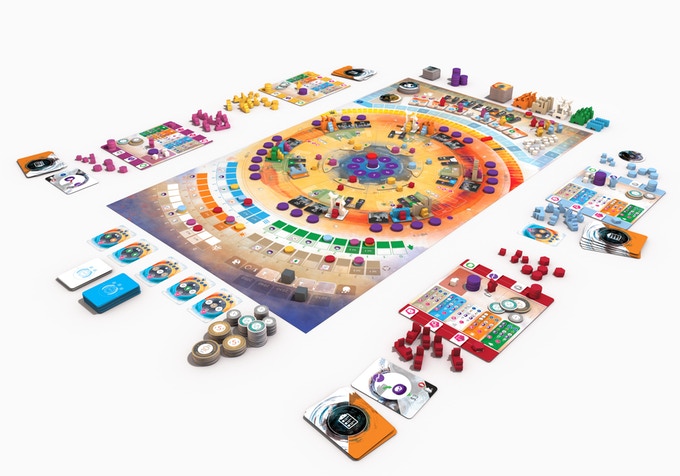 Second Chance is a new edition of the green economy game CO2, and includes revised rules, upgraded components, and a new cooperative mode. Players compete to establish a thriving green energy corporation to help humanity reduce its carbon footprint. To do this, players will hire scientists to research new technologies, build a variety of different eco-friendly power stations, phase out older fossil fuel power plants, and clean up environmental pollution. The cooperative mode follows many of the same rules, but players will be working together towards specific goals. Failing to meet these goals will deduct victory points from everyone. You can buy your copy for €65/$81.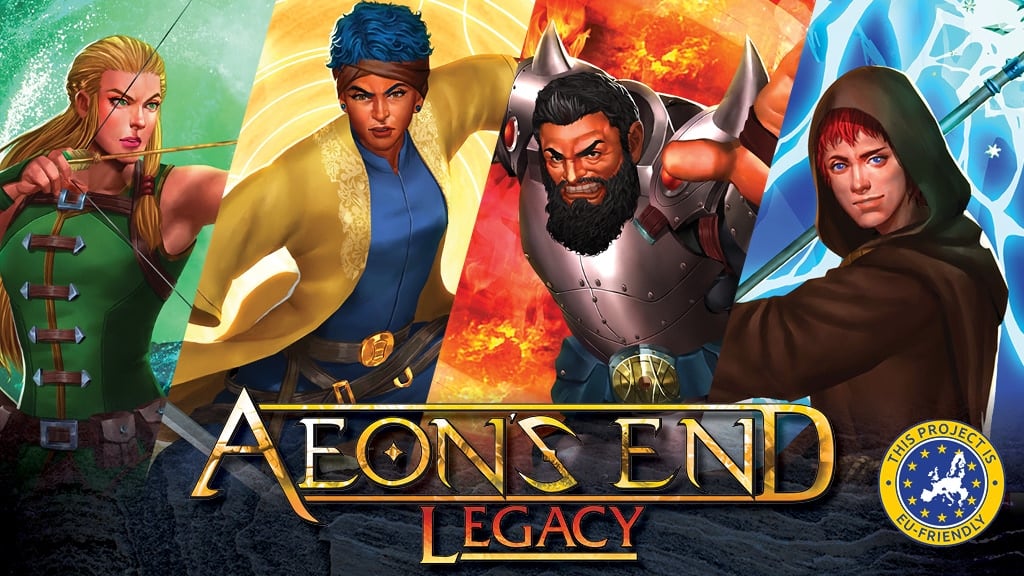 Finally we come to Aeon's End: Legacy, the latest game in the Aeon's End series. This campaign-driven deckbuilding game allows players to experience the full training regime of a breach mage, the gifted individuals that protect Gravehold from its ancient enemies. Players start as apprentices that gradually gain new abilities after each session by applying stickers to their character sheets. At the end of the campaign you get to keep your character and use them in other Aeon's End games. Unfortunately, this does mean that the changes you make to the game components are permanent, so to play a new campaign you'll need to buy a Reset Pack. The base game will cost you $65, and Reset Packs are $25. 
~Which of these campaigns caught your attention?