Tabletop Podcast Review: February 4th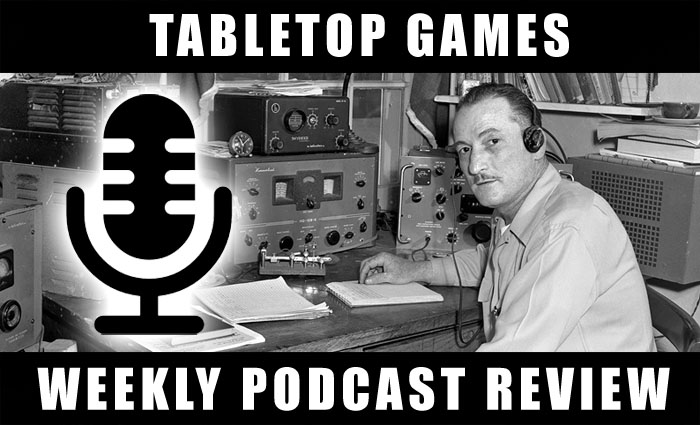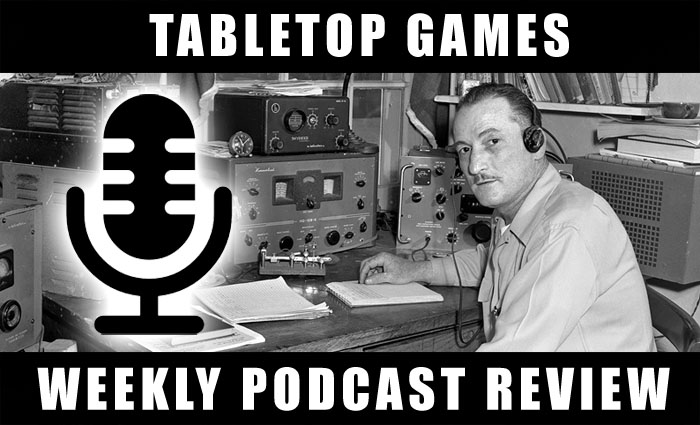 Adam here for another week of tabletop podcast reviews! Las Vegas Open recaps, codex reviews, & more!
Hey all, Adam here, from TFG Radio, for this week's reviews! This week there is plenty of post Las Vegas Open talk, interviews, codex reviews, and more! So, let's get on with the reviews!
TFG Radio Twitch Stream Episode 14 – Last week we had the largest 40K singles event in the world at the Las Vegas Open. What's it like to judge such a large event? This episode 2 of the judges, Adam and John, discuss their experience while judging the event. They talk about all the 40K events that happened at LVO and how they ran. They also discuss the issues and controversies that had occurred during the 40K Champs event. If you're curious about the judge's view of the event, or maybe hear about some of the controversies from the guys that actually had to deal with it, then give this a listen.
Long War Episode 136 – Interview with Las Vegas Open and ITC winner, Nick Nanavati.
Age of Sigmar Daily – Nice source for daily Age of Sigmar talk
Signals from the Frontline – Always a good listen for new and rumors on 40K. This week, especially, they discuss how Las Vegas Open went for them and talk about some of the issues that occurred.
Also Out This Week
40K Badcast Episode 25 (40K)
Age of Darkness Episode 70 (30K)
Allies of Convenience Season 2 Episode 16 (40K)
Best General Episode 16 (40K)
Boxcars Episode 26 (Warmachine)
Subscribe to our newsletter!
Get Tabletop, RPG & Pop Culture news delivered directly to your inbox.
Caledonian Deathwatch Radio Episode 55 (40K)
Canhammer Episode 122 (40K)
Canhammer Episode 123 (40K)
Chain Attack Season 2 Episode 85 (Warmachine)
Chapter Approved Episode 23 (40K)
Combat Phase Episode 230 (AoS/40K)
Combined Arms Episode 10 (General)
Crippled Systems Episode 225 (Warmachine)
Eye of Horus Reanimated Episode 1 (30K)
Facehammer Episode 50 (AoS)
Forge the Narrative Episode 224 (40K)
Forge the Narrative Episode 225 (40K)
Flying Monkeys Podcast Episode 18 (40K)
Honest Wargamer (AoS/40K)
Imperial Truth Episode 84 (30K)
Inches & Cubes Season 2 Episode 4 (40K)
Life After the Cover Save Episode 217 (40K)
Mayacast Episode 167 (Infinity)
Mynock Squadron Episode 104 (X-Wing)
Radio Free Isstvan Episode 89 (30K)
Roll to Seize Episode 43 (40K)
Signs & Portents Episode 3 (Warmachine)
Wrong Side of the Maelstrom Episode 26 (40K)
As always, check out our blog, at TFG Radio, and give the podcast a listen. We talk 40K mainly but delve into other game systems.This week we have Adam and John joined by the 8th place finisher, Jeff Poole! They talk about their experiences as head judges for the largest 40K singles event in the world! Jeff also talks about his battles to reach the top 8 of the Championships. We also talk about some of the incidents, and controversy that arose from the event. Never a dull moment in Las Vegas!
Have a different opinion? Post in the comments below or email me at [email protected] and let me know!