40K: Tau Codex Review – Riptides are BACK! – FTN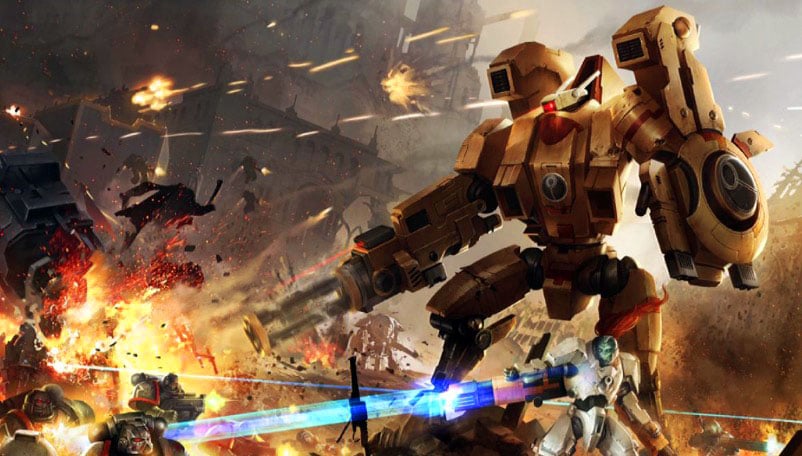 This episode is all about Codex Tau. Enjoy the show, AND THE RIPTIDES!
Hey guys,
We were not able to record on schedule this week – things happen!  So we had to cut our codex coverage a little short.  We will have more stuff on the way soon with some special guests!  Until then.. ENJOY THE RIPTIDES!
Hey all,
As mentioned, I'm releasing this very quickly and we didn't have time to get deep into the full coverage.  More to come!
The Riptides and Broadsides get a LOT cheaper.  We do our best to run down the base rules of these guys.
Part 2 of the show is something we recorded in the early part of the week before we had the dex in hand.
The Finishing Moves segment is sponsored by Frontline Gaming. Their new mats are now hot off the presses and getting ready to be shipped. Please check them out, even if you already have a game mat. Their new styles are very impressive.
Subscribe to our newsletter!
Get Tabletop, RPG & Pop Culture news delivered directly to your inbox.
We talk a LOT of hobby this week in part two of the show.
FTN mostly focuses on Warhammer 40k, but again you will see in the first few episodes we take a severe deep dive into nerdom. These have been a blast to record and I hope they help pass the time for you.

Credits:
Paul Murphy – Host
@warmaster_tpm
Panelist:
Justin Troop – troopsmash
Christopher Morgan – captain morgan
Horton Doughton
Ricky Addington