AoS: Dread Solstice Week Three Campaign Update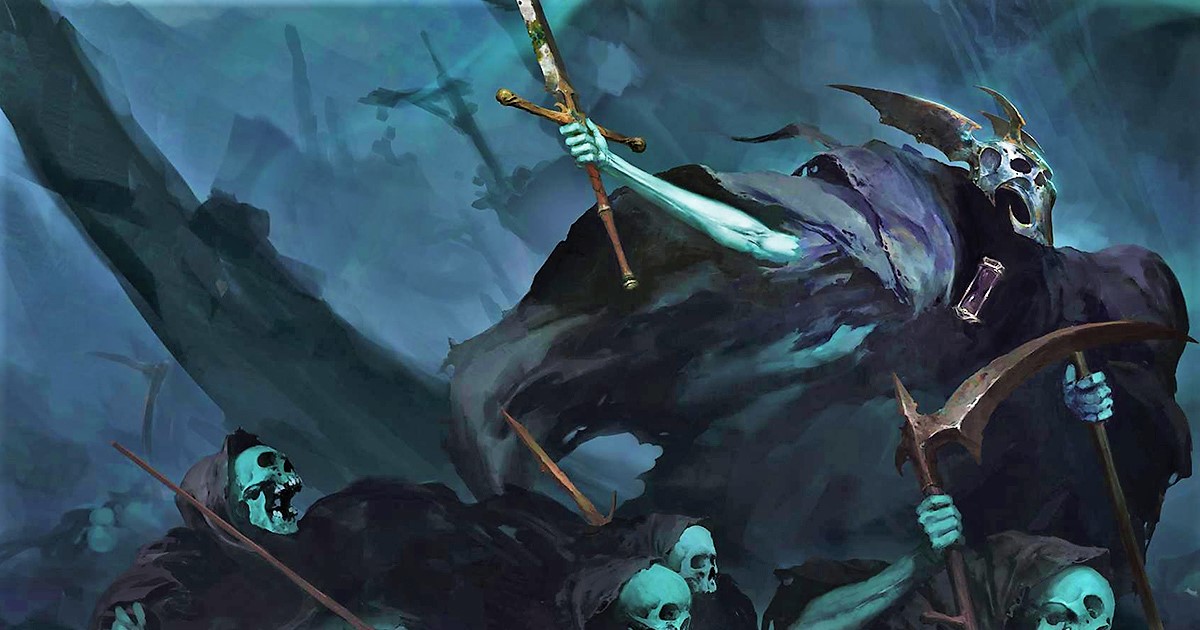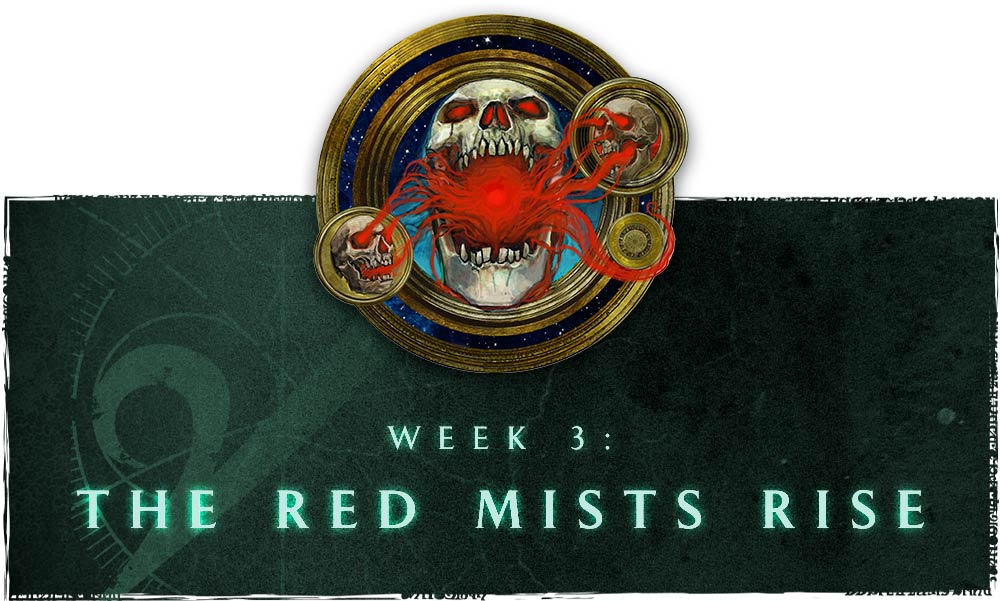 It's week 3 and the results are pouring in. How will the players choose to explore the Red Mists?
For the past two weeks, the Age of Sigmar Global Campaign Dread Solstice has been running. Week 1 saw the "Skull" option rise to the top and a new artifact was unearthed. Week 2 saw Skull pull ahead by ONE vote to win again and influence the current week's narrative. So what are players fighting over this week?
Ash And Flame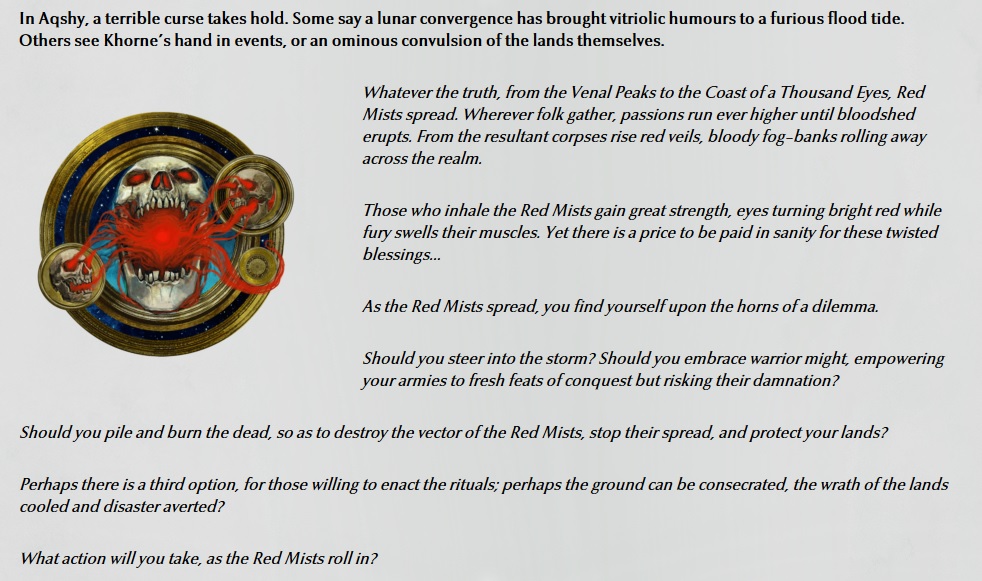 So what choices are players voting for?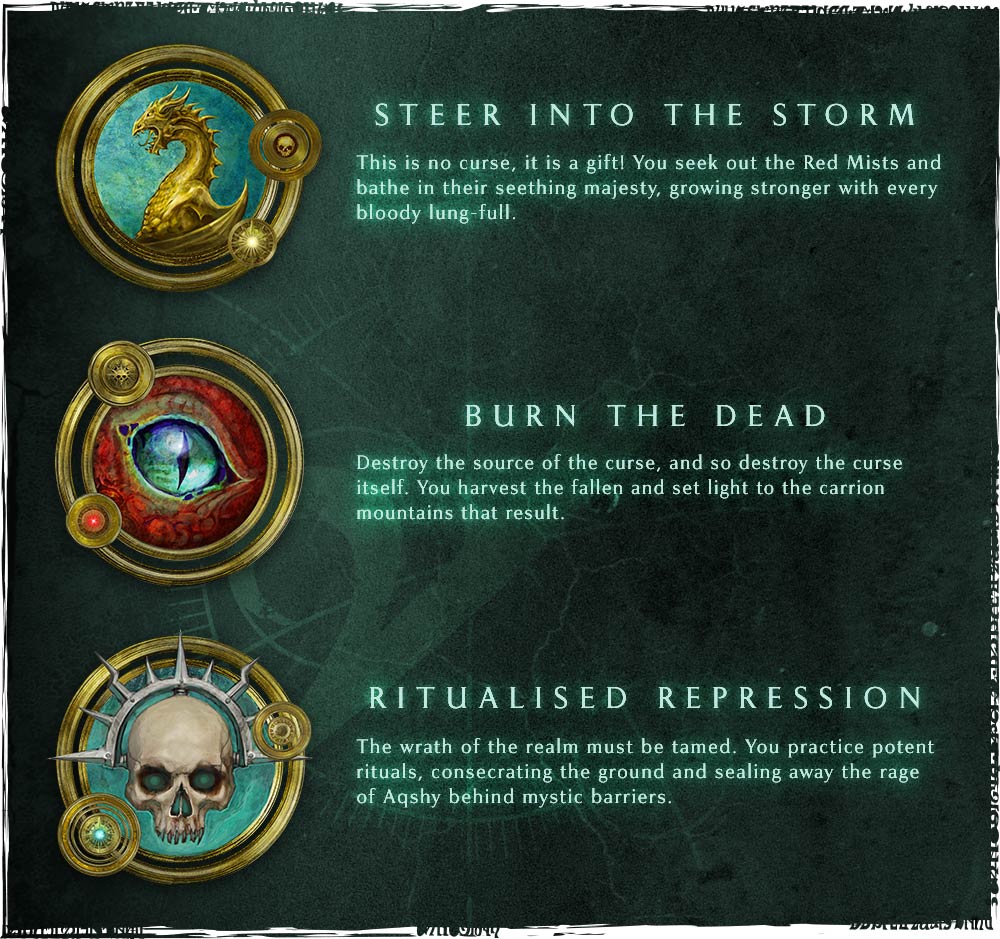 Now, we're only a few days into the week and we've seen things drastically shift over the course of the week before, but as of writing this, here is where we stand:
It appears that Drake has taken a big lead this week. Perhaps the folks that vote for Drake last week were a tad motivated to get a bigger lead after last week (where they got overruled by 1 vote). However, we're only 3 days in – there is still lots of time for the tides to shift…
For now, players are set of rushing into the Red Mists and fueling their warrior's might. Anyone else curious to see how this one will pan out? I know I sure am!
Rules For Week Three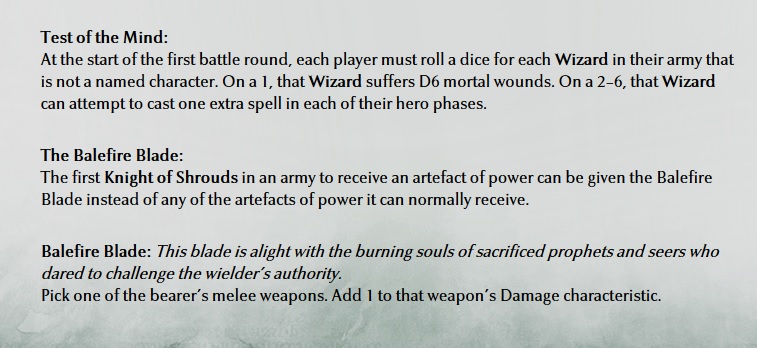 Subscribe to our newsletter!
Get Tabletop, RPG & Pop Culture news delivered directly to your inbox.
Are you read to dive in and cast your vote? The Red Mists Beckons…