BoLS Visits FFG: Star Wars Legion Battle Report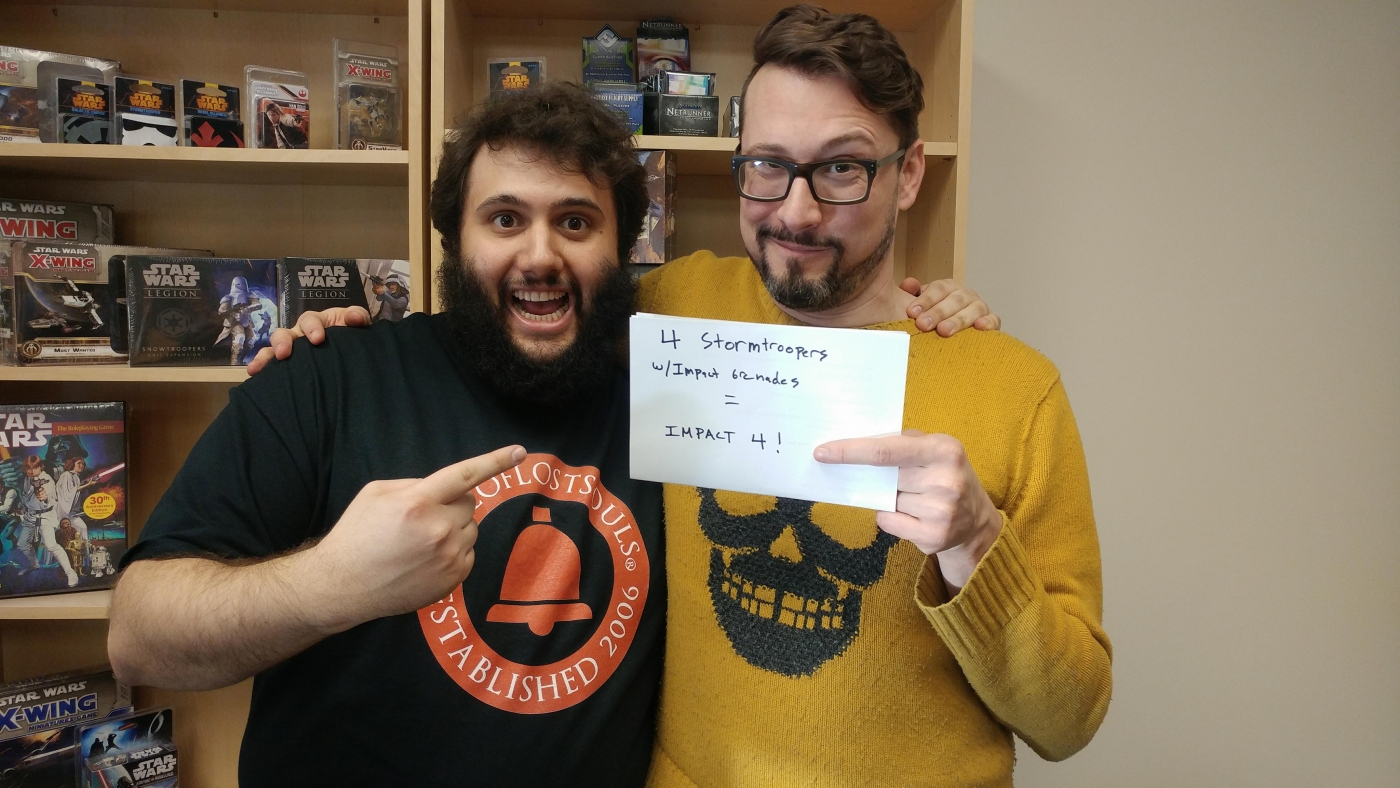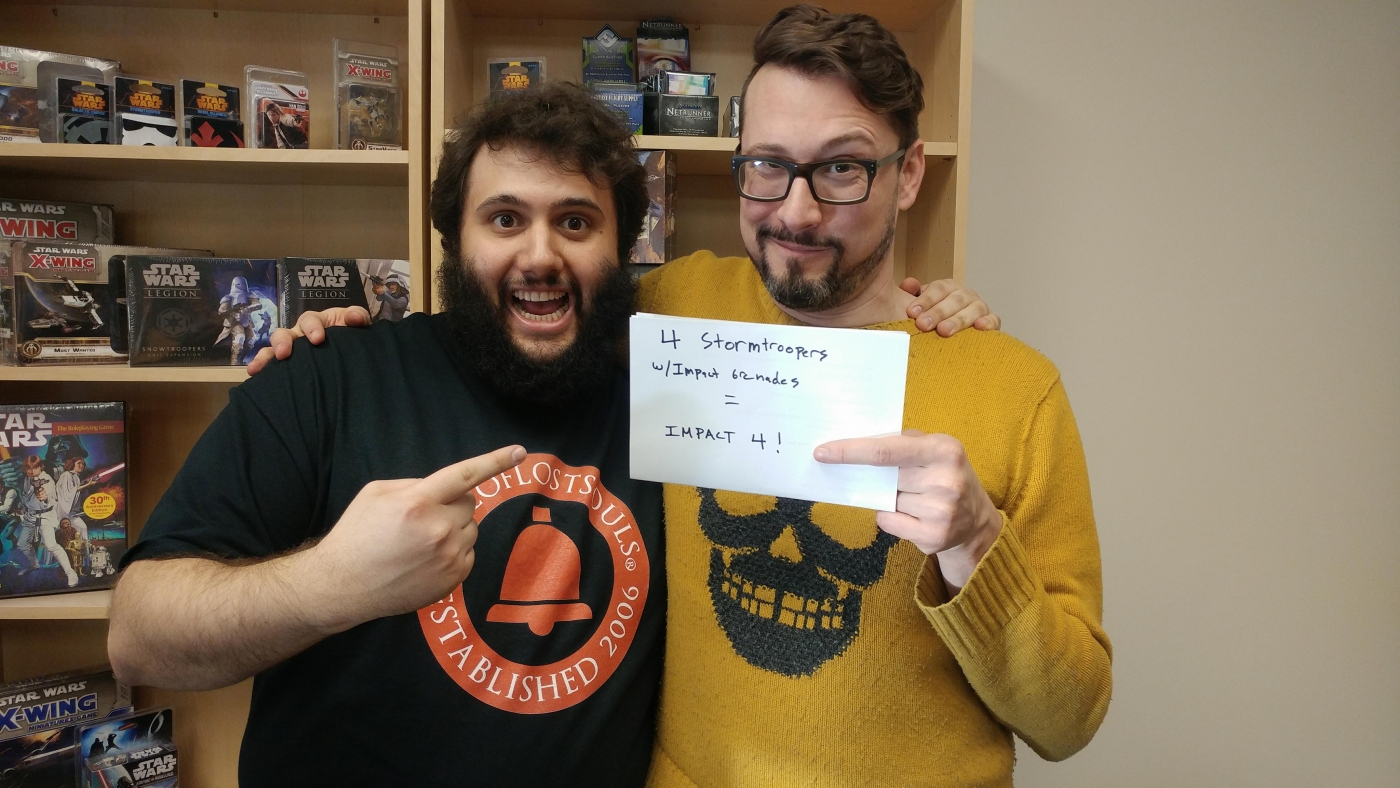 Stable Abe took a trip to visit the FFG headquarters and got a game of Legion in with Developer Alex Davy – check it out!
No one at here at BoLS Loves Star Wars as much as Stable Abe so when we got the chance to go to FFG, we knew who we had to send. While there, he got a chance to interview quite a few of the developers, artists, and personnel at FFG. We've got all that fun stuff coming you way later this week. But today, we're going to dive right into a game with Abe playing Alex Davy, one of the driving minds behind Star Wars: Legion! So sit back and check it out:
If you'd like to read more about Abe's trip in general and his thoughts be sure to check out his write-up right HERE. Also, if you'd like to check out more Star Wars: Legion action from us, we got in a few games on our Twitch Stream and those games have been moved over to our new BoLS TV YouTube Channel for your viewing pleasure as well: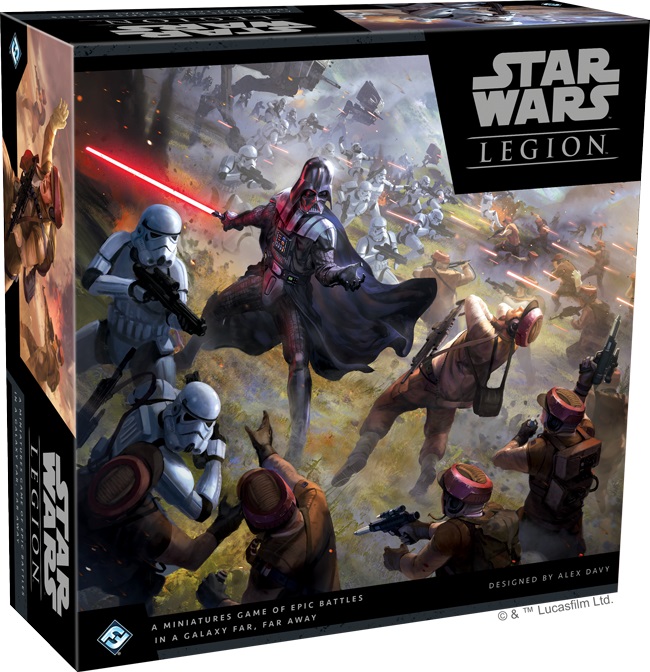 Warfare is an inescapable part of the Star Wars universe, from the Rebel Alliance's defeat in the Battle of Hoth to a few elite Rebel strike teams taking on a legion of stormtroopers on the Forest Moon of Endor. You can seize your chance to get your boots on the ground and lead your troops to victory with Star Wars™: Legion, a miniatures game of thrilling infantry battles in the Star Warsuniverse!

Star Wars: Legion invites you to enter the ground battles of the Galactic Civil War as the commander of a unique army of miniatures filled with troopers, powerful ground or repulsor vehicles, and iconic characters like Darth Vader or Luke Skywalker. While innovative mechanics for command and control simulate the fog of war and the chaos of battle, the game's unpainted, easily assembled minis give you a canvas to create the Star Wars army you've always wanted to lead into battle—whether you fight for the monolithic, oppressive Galactic Empire or the ragtag Rebel Alliance.
Star Wars: Legion is up for Pre-Order and will be out in stores March 22nd!
Subscribe to our newsletter!
Get Tabletop, RPG & Pop Culture news delivered directly to your inbox.