Geekery: LEGO – Not Just a Toy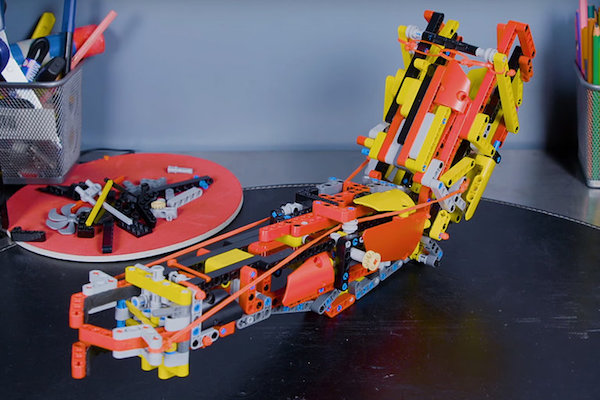 This high school student from Spain built a prothetic limb for himself using various kits.
David Aguilar was born with an underdeveloped right arm, and has been creating his own prosthetics based on his needs since he was 9. His latest build uses an airplane kit from LEGO and battery operated a pulley system to provide him with more lifting ability. It's really cool – and shows that functional, custom prosthetics don't have to cost thousands of dollars.
He did an interview with Great Big Story about what he's built over the years…
A detailed look at the Mk I he built last year…
A more in depth look at the upgrades found in Mk-II…
What cool LEGO projects have you seen recently?