Geekery: Earth is Safe – the Sharknados Have Finally Come to an End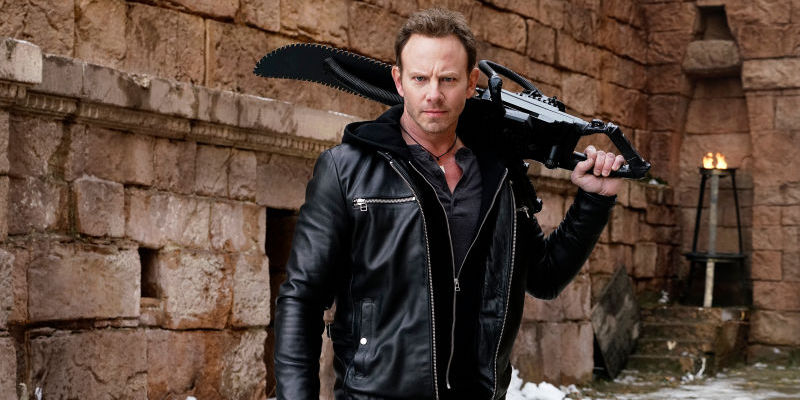 The SyFy franchise has shown us sharks in tornados, sharks in space, and a shark-zilla. In Sharknado 6 we get to go back in time, and see Ian Ziering and Tara Reid battle more horribly rendered CG sharks doing wacky… stuff.
The original was released in 2013. Audiences turned its over the top ridiculousness in to a bonafide hit for the network, so they made more. Each addition got more and more outlandish; but less and less people were watching. In an exclusive with TV Line the cable network has confirmed that the 6th movie will be the last.
All good campy things must come to an end: Syfy has greenlit a sixth and final Sharknado film, TVLine has learned exclusively. The currently untitled Sharknado 6 is slated to bow this summer and will find the franchise diving into uncharted waters: time travel.
Sharknado 5: Global Swarming closed with Finn (Ian Ziering) wandering a destroyed Earth, alone.
In the final installment he must go back in time and stop it all before it starts. It seems we'll be getting sharks in a variety of places/times for maximum goofiness…
"All is lost, or is it? Fin unlocks the time-traveling power of the SHARKNADOS in order to save the world and resurrect his family. In his quest, Fin fights Nazis, dinosaurs, knights, and even takes a ride on Noah's Ark. This time, it's not how to stop the sharknados, it's when."
Cassie Scerbo and Vivica A. Fox are confirmed to make appearances, no word on who will be popping up for a cameo. There will be a lot of them.
Sharknado 6 will premiere on July 25, 2018.