Pathfinder: That's Not What We Meant By Fighting Fires…


Only YOU can fight in the middle of a forest fire. And that's with these flip-mats.
Your party may not have started the fire (because it's been always burning since the world was turning) but they can definitely fight amidst the middle of it thanks to these flip mats. Really amp up the intensity of the fight by depicting some hazardous terrain. Weather a rocky forest, or a village threatened on all sides by the roiling conflagration you see pictured below, there's a couple of different options you have for adding a little heat to your game.
These flip mats are pre-drawn and ready to go, so they're an easy way to set up a scenario. You can figure out what you want each area to represent, whether hte hazards of the flame, or cover provided by like trees and boulders.
via Paizo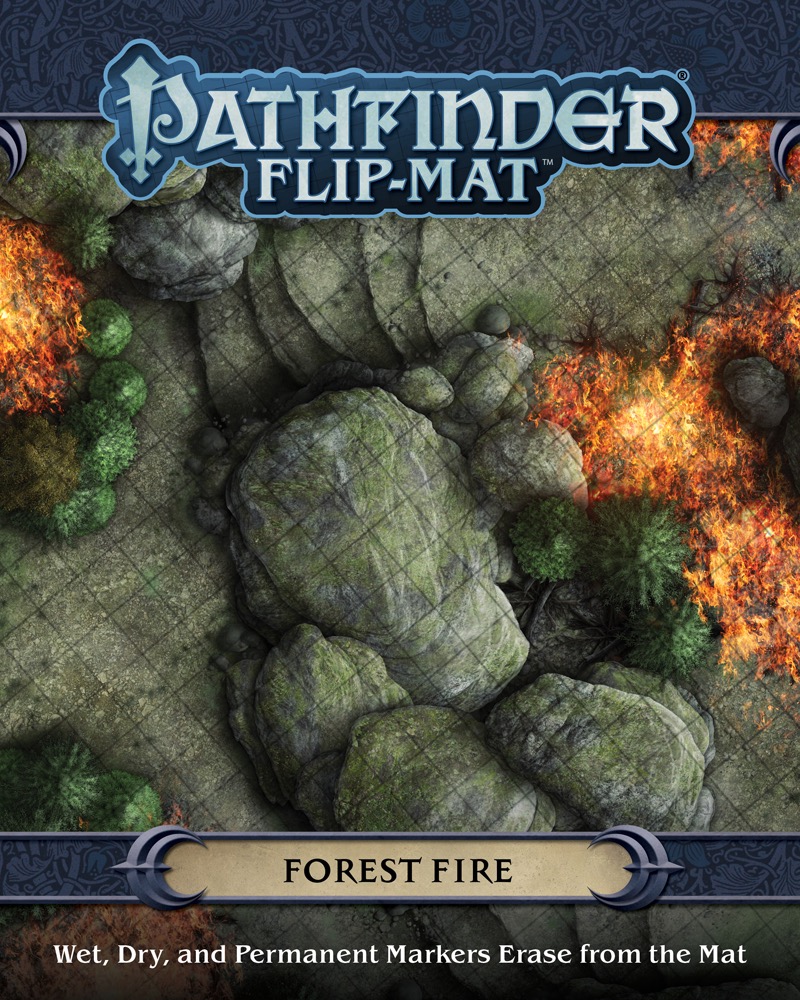 A World on Fire!

Pathfinder Flip-Mat: Forest Fire features two different scenes of fiery destruction to challenge even the most stout-hearted or foolhardy adventurer! One side shows flames roiling across a remote forested highland, while the other depicts a small lakeside settlement threatened on all sides by an approaching conflagration. This portable, affordable map measures 24″ × 30″ unfolded and 8″ × 10″ folded. Designed for experienced GMs and novices alike, and usable with both dry erase and wet erase markers, Pathfinder Flip-Mats fit perfectly into any Game Master's arsenal!

Get to the best parts of the game faster with Pathfinder Flip-Mat: Forest Fire, and be ready next time your players brave the flames!
Happy Adventuring!