'Runesaga' Ties The 'North Sea' Games Into Full Narrative Game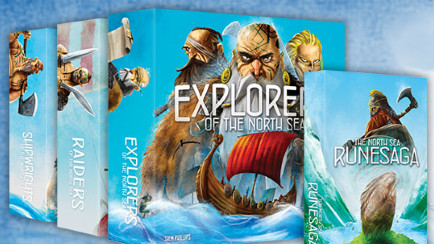 Join the saga which ties three separate games into a full narrative experience for one viking's journey to become chieftain.
The North Sea series of games have players taking the role of vikings aiming to become the new chieftain.  The North Sea Runesaga combines the previous games in the series (Shipwrights, Raiders, and Explorers) into a full narrative game.  Runesaga allows players to play through each chapter of the North Sea Saga in an attempt to gather the most Runestones.
Although gameplay within each chapter is different, each chapter has 3 Runestones players can collect.  Each Runestone is tied to a specific objective and is granted to the first player to achieve that objective. Each Runestone collected will also grant that player awards in following chapters. Winning the chapter will also grant Runestones, although these Runestones will not grant any advantages in successive chapters.  As the players complete each chapter, the keep their Runestones into a collection to be tallied at the end of the full series. Whichever player has the most total Runestones is granted to title of Chieftain and wins the game!
via Garphill Games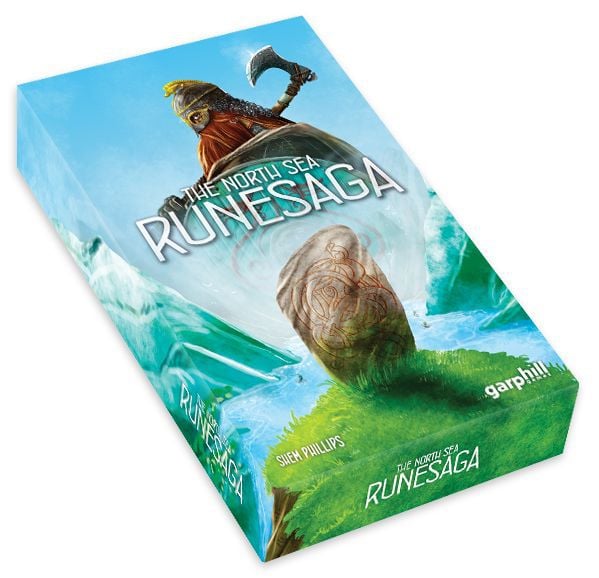 The North Sea Runesaga (Trilogy Expansion) is an epic competition for 2-4 players to collect the most Runestones and earn the highly coveted title of Chieftain. Players will progress through each chapter of the North Sea saga (Shipwrights, Raiders and Explorers).

Note: Shipwrights, Raiders and Explorers are all required to play Runesaga
2 – 4 Players
180 – 240 Minutes
Ages 12+
What do you think of this sort of expansion which requires multiple games to play?