Star Wars: Legion – Han Solo & The Rebel Strike Team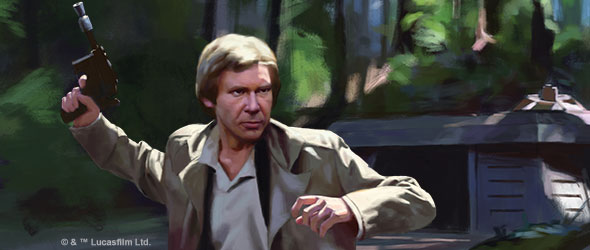 The next two Rebel expansions have been announced – Commander Han Solo and the Rebel Commandos are on the way!
Han Solo is joining the fray of Star Wars: Legion along with a new unit of Rebel Commandos. Han will be a new commander option for the Rebels while the Commandos represent the games first special forces unit. The can be taken in a larger squad of 5 with a heavy weapon or in a unique two-man team with a heavy weapon.
via Fantasy Flight Games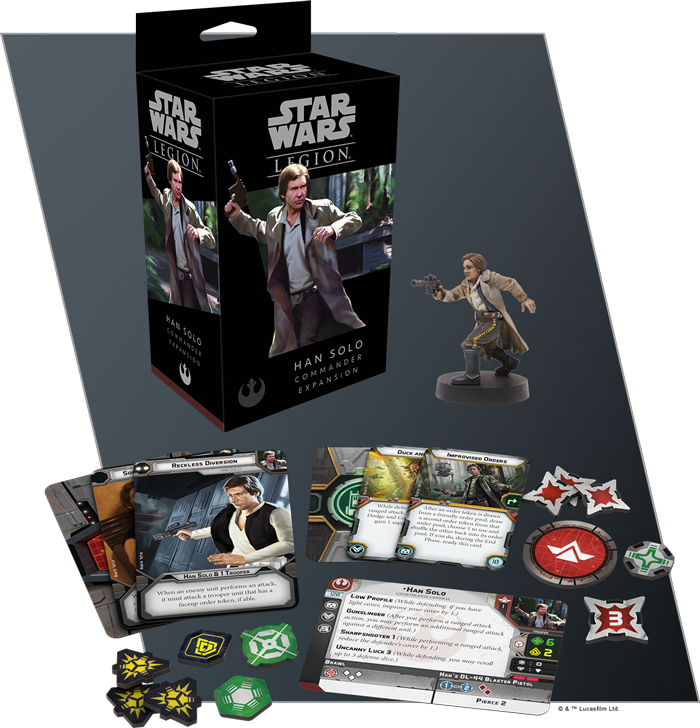 Within the Han Solo Commander Expansion, Rebel leaders will find everything they need to add Han Solo as a commander to their Star Wars: Legion armies. A single unpainted, easily assembled miniature features Han Solo with his DL-44 heavy blaster pistol drawn and ready to fire. Three new upgrade cards give you the tools to outfit Han Solo or another unit for battle, and three command cards let you bring Han's trademark daring and braggadocio to the field. Releasing alongside the Rebel Commandos Unit Expansion, these two expansions let you create your own battles on Endor or any other planet from the Star Wars galaxy.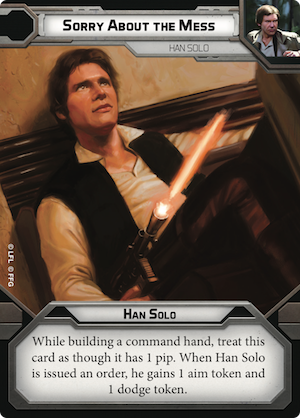 Sorry About the Mess allows Han to always get the drop on his opponents. You could say that Han shoots first.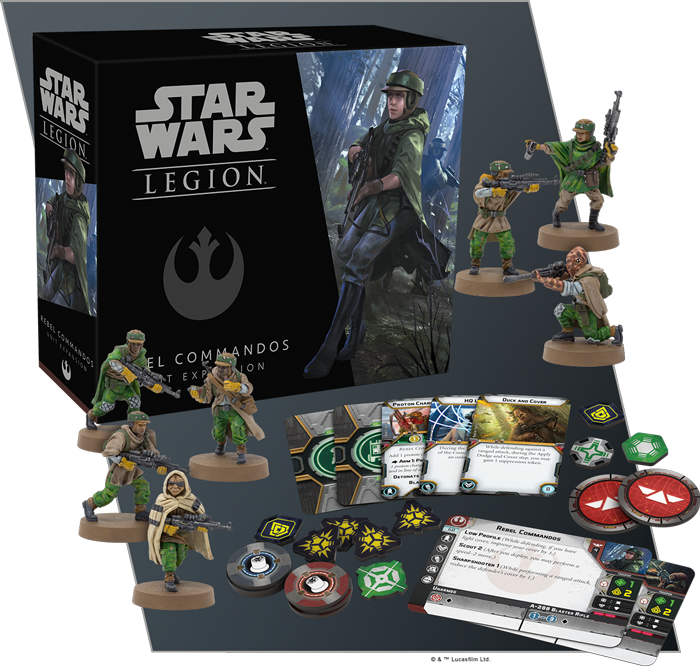 Within the Rebel Commandos Unit Expansion, you'll find a squad of seven unpainted, easily assembled Rebel Commando miniatures. You may field this unit as a full, standard unit on your battlefield or a small team operating on the edges of the map or behind enemy lines, but no matter how you position the Rebel Commandos, their unorthodox tactics and powerful weapons can sway the battle in the Rebellion's favor. With five distinct upgrade cards that can be added to the Rebel Commandos or another unit, you'll find everything you need to put fear in Imperial hearts with this expansion for Star Wars: Legion.

They may be fielded as a unit of 5 or a smaller unit of 2
Subscribe to our newsletter!
Get Tabletop, RPG & Pop Culture news delivered directly to your inbox.
What do you think of these new Star Wars: Legion expansions? Who do you think the Empire is going to get next?