STREAMING NOW – Dark Apocrypha "Imperial Faith"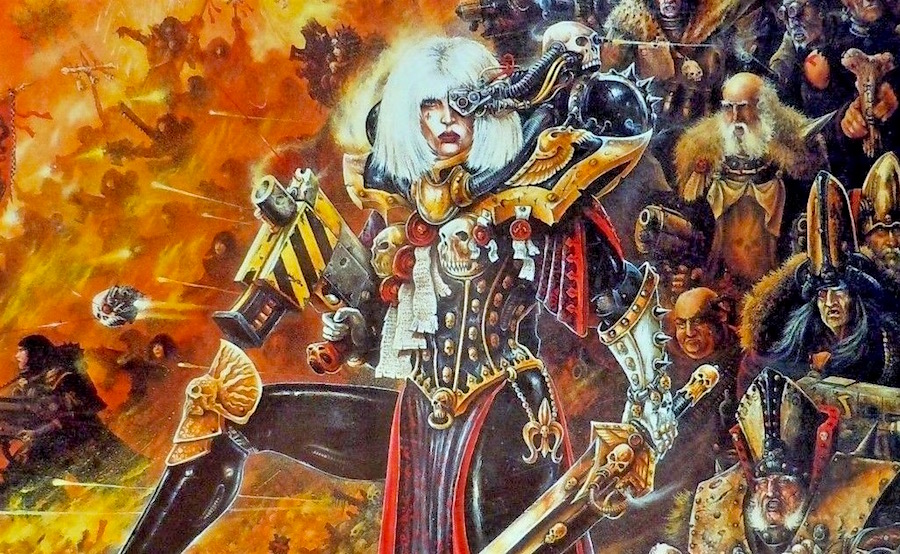 Deep in the heart of the Enigmus Sector the Ruinous Powers spill forth.  The Sororitas stand their ground with fire in their hearts!
This week on Dark Apocrypha…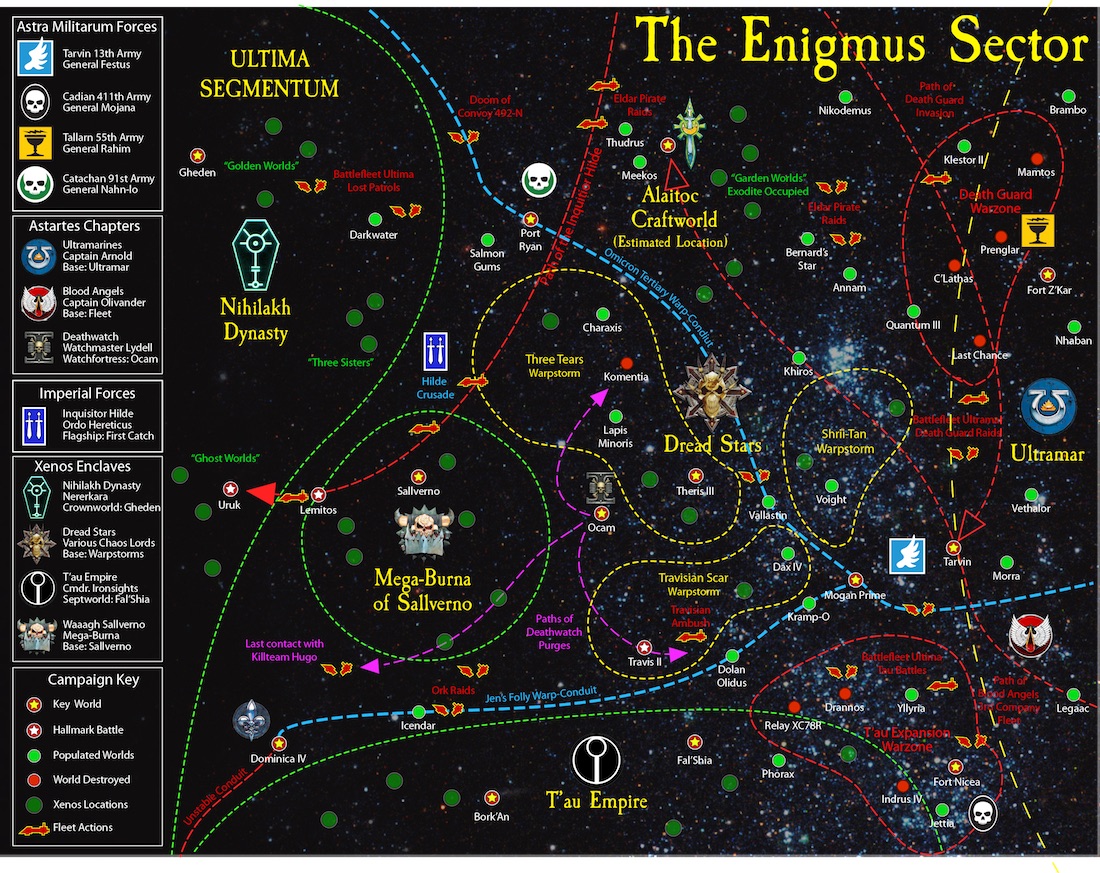 Welcome to the Enigmus Sector – the setting for Dark Apocrypha.
Twitch is the world's leading video platform and community for gamers. More than 45 million gamers gather every month on Twitch to broadcast, watch and chat about gaming. Twitch's video platform is the backbone of both live and on-demand distribution for the entire video game ecosystem.
Click Twitch logo (lower right) to join us on Twitch.
Day 1 -Imperial Faith 
Drakkhar's Blood Crusade has reached Imperial space at last. All across the Enigmus Sector Imperial bastions come under sudden attack from forces of Chaos. On the agri world of Kamp-O the invasion is heralded by skies that weep blood and glowing brass pillars bursting from the ground. Great rifts open in reality and demonic forces pour out across the world. It is up to Canoness Gertrude of the Order of the Flame Eternal to rally the local Astra Militrium forces and fight off the invaders.
Imperium
Subscribe to our newsletter!
Get Tabletop, RPG & Pop Culture news delivered directly to your inbox.
Canoness Gertrude- 5
Canoness- 4
Imagifier -2
Imagifier -2
10x Battle Sister- 8
10x Battle Sister- 8
10x Battle Sister- 8
5x Domion Squad-5
1x Immolator – 5
Company Commander -2
Company Commander -2
Infantry Squad- 3
Infantry Squad- 3
Infantry Squad- 3
Infantry Squad- 3
Chaos Daemons
Bloodthirster – 17
Bloodmaster – 3
Bloodmaster – 3
3x Bloodcrushers 8
3x Bloodcrushers 8
30 Bloodletters – 12
10 Bloodletters – 4
10 Bloodletters – 4
Skull Cannon – 5
Soulgrinder – 12
76 PL: 6/6 CP 
BoLS Twitch Schedule
Come join us every week for all the games we can jam in. Here's the NEW schedule: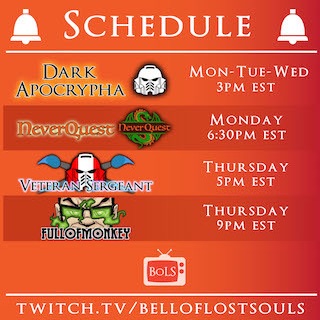 Everything's fully painted and we have an insane amount of giant armies… for tons of your favorite games just waiting for you to enjoy. We'll be playing competitive games, casual games, crazy narrative games and everything in between.
We invite you to come over today, follow our channel and enjoy the fun!