'Stuffed Fables' is a Great Way To Bring Kids Into Dungeon Crawlers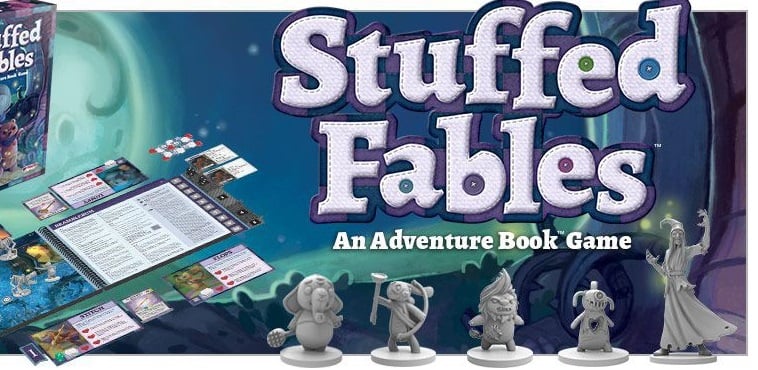 Stuffed Fables makes RPG dungeon crawling board gaming accessible to (nearly) all ages and condenses it down to a single adventure book. It's also super adorable.
Stuffed Fables is a dungeon crawling RPG board game where players take the role of stuffed animals protecting the little girl that loves them from the monsters under her bed. The game comes from designer Jerry Hawthorn, who also designed Mice & Mystics.
As part of their Adventure Book series of games, the game's map, rules, and story guide all come within a single book.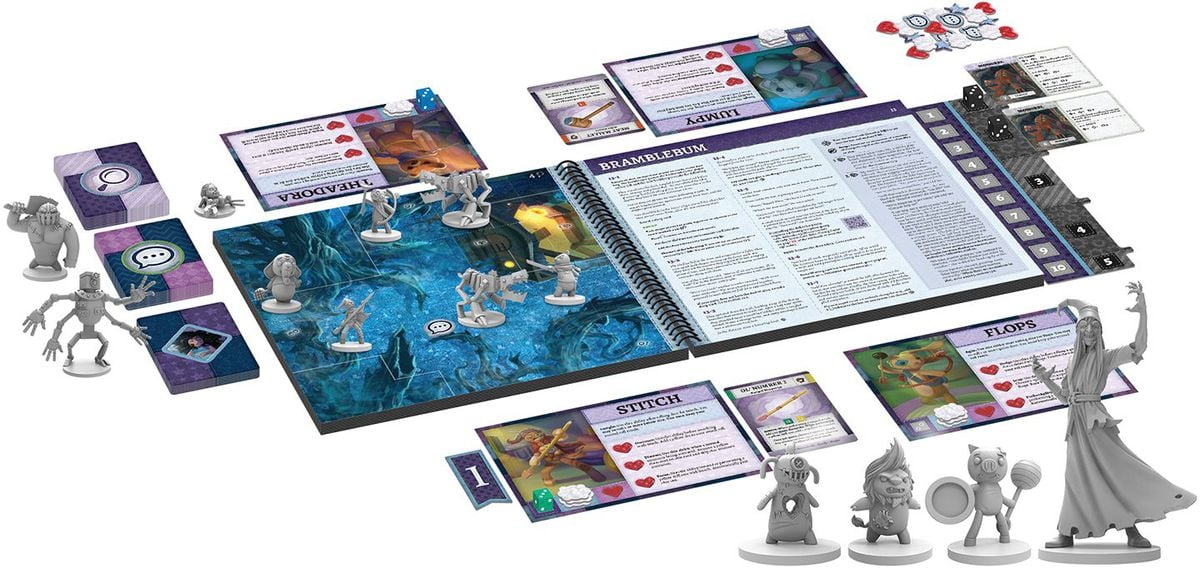 On each turn, the player will draw a die from the back which will determine which actions that player's 'stuffie' can take. Red for melee attacks, yellow for searching, blue for defense and so on. Drawing a black die will add it to the Minion Track. Once the minion track is filled, they will activate and potentially attack the stuffies.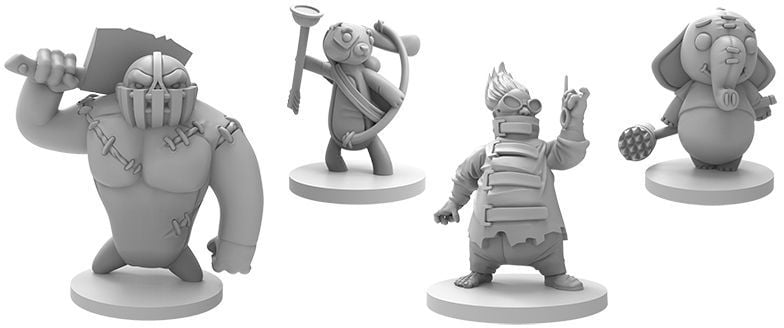 Stuffed Fables is certainly geared towards children, which is shown through the non-complicated gameplay mechanics but also through the storytelling. The story elements of the game are a large part of how the game will flow. Each chapter has a long introduction, which could be a great teaching tool for an aspiring reader. The gameplay is certainly not overtly difficult which, again, is a great way to introduce children to this genre of games.
via Plaid Hat Games

Sworn to protect the little girl that loves them, a group of stuffed toys has been drawn into the Fall, an otherworldly, fantastic realm ruled by a brooding master of nightmares.

Stuffed Fables is a unique adventure game in which players take on the roles of brave stuffies seeking to save the child they love from a scheming, evil mastermind. Players roll and assign color-coded dice to perform a wide variety of actions, from daring melee attacks, to leaping across conveyor belts, or steering a racing wagon down a peril-filled hill.

Stuffed Fables delivers an exciting narrative adventure driven by player choices. Players explore a world of wonder and danger, unlocking unique discoveries as they interact with the story. Stuffed Fables is ideal for families, as well as groups of adults who haven't forgotten their childlike sense of wonder. 

Subscribe to our newsletter!

Get Tabletop, RPG & Pop Culture news delivered directly to your inbox.

Set Contents:

23 finely detailed miniatures
35 multicolored dice and 1 dice bag
6 unique character cards
A large 100+ page storybook
1 Sideboard
29 Lost cards
10 Sleep cards
47 Item cards
40 Discovery cards
A large collection of counters
And more!
2 – 4 Players
60 – 90 Minutes
Ages 7+
Thanks for reading!