Tabletop Podcast Review: March 18th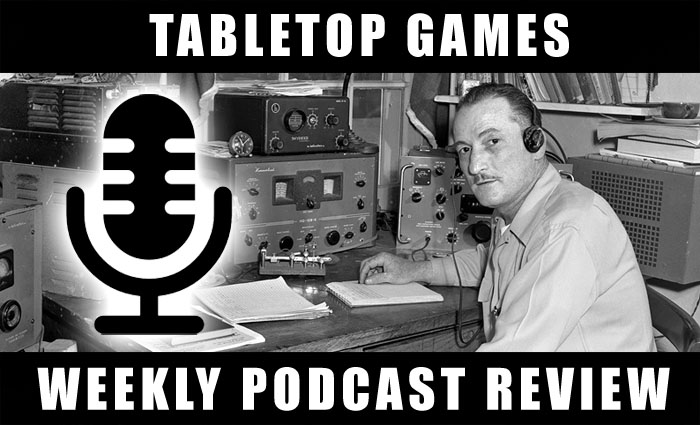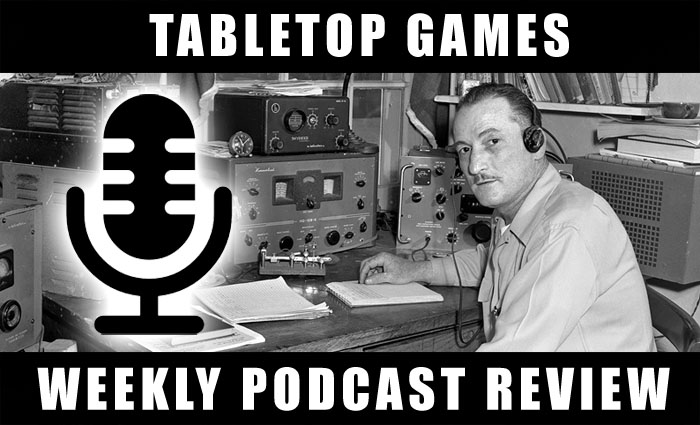 Adam here for another week of tabletop podcast reviews! Interviews, sexy Chaos, new podcasts, & more!
Hey all, Adam here, from TFG Radio, for this week's reviews! This week there a lot of interviews, a look at the sexy chaos god, new podcasts, and more! So, let's get on with the reviews!
Independent Characters Episode 169 – The chaos parade continues, this time focusing on the god of excess, Slaanesh. One thing I enjoyed about this episode is that they go to great lengths to pint out that Slaanesh is not just about the sex/lust of the god. That there are other aspects that he/she can use to temp the unwary. Once again, they go over the history of the god, along with the hierarchy of Slaanesh's  servants. It's a good episode that also features interviews with Kat and Caleb, from CK Studios.
This week in the ITC with Salty John Episode 1 – This is a new feature from TFG Radio. Each week Salty John goes over the ITC standings and how it has changed, along with any trends we are seeing. Give it a listen and I hope you enjoy.
Chapter Tactics Episode 58 – This week they talk about the ETC. They talk about how it has changed over the years, the format of the event, and what's currently happening. A nice listen for those that are not familiar to the ETC format.
ngc40K Episode 37 – A nice interview with the "Narrative Guys". They talk about how to create a narrative event for your convention/40K event.
Fear the Swan Episode 1 – A new Warmachine podcast that focuses on Cygnar.
Tactical Tips Episode 1 & 2– A new Warmachine podcast that focuses on the general meta of the game and help you with the tactical choices in your games.
Signals from the Frontline – Always a good listen for new and rumors on 40K. This week, especially, they discuss how Las Vegas Open went for them and talk about some of the issues that occurred.
Also Out This Week
Adeptus Terra Episode 42 (40K)
Age of the Hammer Episode 32 (AoS)
Subscribe to our newsletter!
Get Tabletop, RPG & Pop Culture news delivered directly to your inbox.
Allies of Convenience Season 2 Episode 19 (40K)
Battlebrothers of the GCWA Episode 8 (40K)
Battle Driven Season 2 Episode 15 (Warmachine)
Boxcars Episode 29 (Warmachine)
Caledonian Deathwatch Radio Episode 60 (40K)
Chain Attack Season 2 Episode 91 (Warmachine)
Chasing the Dragonfather Episode 11 (Warmachine)
Combat Phase Episode 236 (AoS/40K)
Combo Smite Episode 188 (Warmachine)
Forge the Narrative Episode 231 (40K)
Fully Boosted Episode 76 (Warmachine)
Imperial Truth Episode 87 (30K)
Inches & Cubes Season 2 Episode 10 (40K)
Life After the Cover Save Episode 220 (40K)
Long War Episode 141 (40K)
Masters of the Forge Episode 111 (40K)
Muse on Minis:Miami Season 2 Episode 4 (Warmachine)
Mynock Squadron Episode 110 (X-Wing)
Radio Free Isstvan Episode 95 (30K)
Signs & Portents Episode 6 (Warmachine)
Sons of Heresy Season 2 Episode 3 (30K)
T3 Episode 33 (AoS)
T3 Ambush Episode 6 (AoS)
Veteran Gamers Reenlisted Episode 32  (40K)
As always, check out our blog, at TFG Radio, and give the podcast a listen. We talk 40K mainly but delve into other game systems.This week we have a new feature in which Salty John details the ITC standings every week. Give it a listen and we hope you enjoy it.
Have a different opinion? Post in the comments below or email me at [email protected] and let me know!