Tabletop Podcast Review: March 25th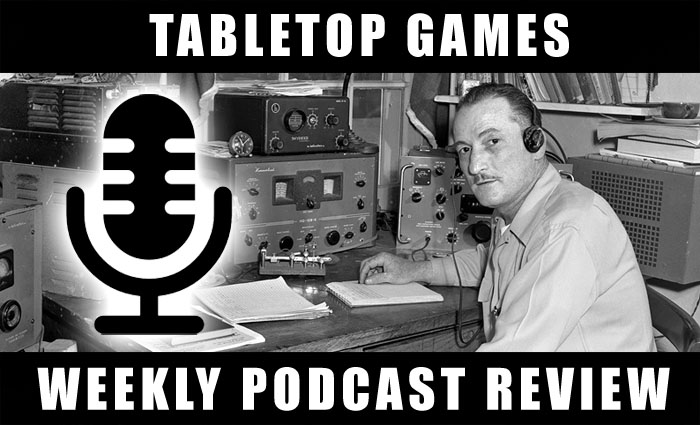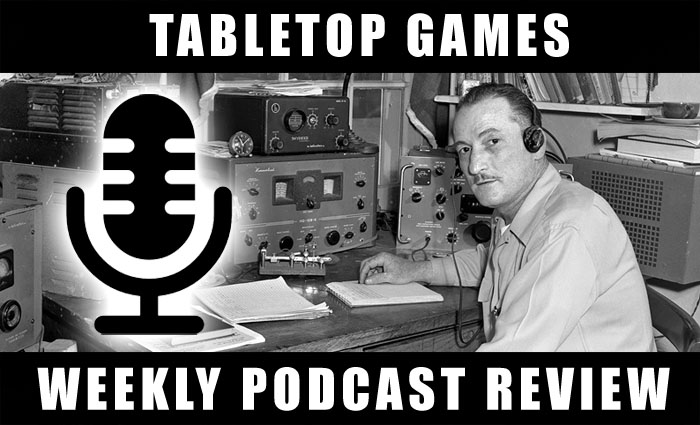 Hey everyone, Adam here for another week of tabletop podcast reviews! T'au codex review, Adepticon, Star Wars & more!
Hey all, Adam here, from TFG Radio, for this week's reviews!  We have a lot of Adepticon talk, a look at the T'au codex, Star Wars talk, and more! So, let's get on with the reviews!
Garagegamer Episode 1 – This is a extra program from Garagehammer. In this episode, with the DVD release of Last Jedi, they talk about the movie. they talk about what they like and dislike about the movie. If you're a Star Wars fan, you probably have an opinion on this, so it's a good episode to listen (and possibly argue with your podcast player).
Mob Rules Episode 72 – With Adepticon underway, this episode is nice. Along with talking about their hobby essentials, they discuss the fundamentals when going to a convention. So if you are going to Adepticon, or any convention, for the first, this episode is helpful.
Exploding Dice Radio Episode 9 – A bit of a hosting change as one of the hosts drops out. The remaining host talks about what is currently going on with the former Spartan Games, and about his search for a new co-host.
Signals from the Frontline – Always a good listen for new and rumors on 40K
Also Out This Week
Battlebrothers of the GCWA Fog of War (40K)
Battlehosts Episode 61 (40K)
Best General Episode 20 (40K)
Chain Attack Season 2 Episode 92 (Warmachine)
Chapter Tactics Episode 59 (40K)
Subscribe to our newsletter!
Get Tabletop, RPG & Pop Culture news delivered directly to your inbox.
Come the Apocalypse Episode 15 (40K)
Combined Arms Episode 11 (General)
Combosmite Episode 189 (Warmachine)
Crippled System Episode 231 (Warmachine)
Dark Guidance Episode 35 (Warmachine)
Facehammer Episode 52 (AoS)
Heralds of War Episode 30 (AoS)
Honest Wargamer (AoS/40K)
Inches & Cubes  (40K)
Kessel Run Episode 65 (X-Wing)
Mayacast Episode 173 (Infinity)
Mynock Squadron Episode 111 (X-Wing)
Preferred Enemies Episode 170 (40K)
Rolling Bad Episode 42 (AoS)
Tactical Tips Episode 3 (Warmachine)
TDH60M Episode 103 (Warmachine)
Veteran Gamers Reenlisted Episode 33 (40K)
As always, check out our blog, at TFG Radio, and give the podcast a listen. We talk 40K mainly but delve into other game systems. This week features only Tom & John, as Adam has been laid low by Pappa Nurgle. They discuss their initial reaction to the new Tau Codex, the news that came out of the GW seminar at Adepticon, and the Thursday results from the 40K Champs at Adepticon.
Have a different opinion or did I miss one of your favorite podcasts? Post in the comments below or email me at [email protected] and let me know!