Tabletop Podcast Review: March 4th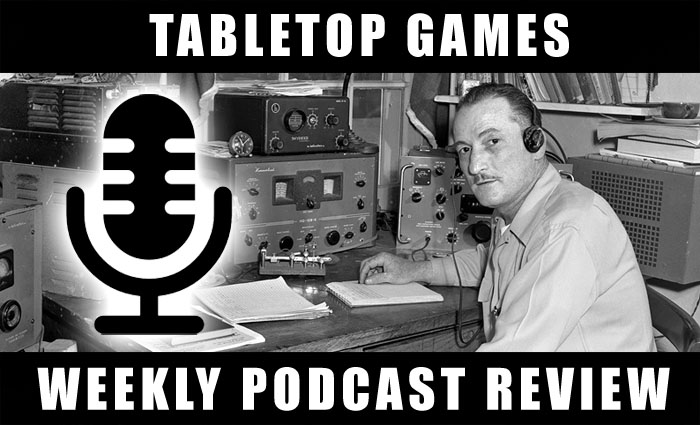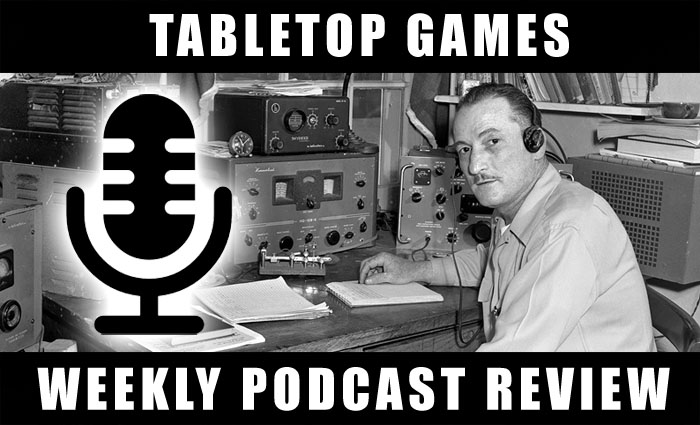 Adam here for another week of tabletop podcast reviews! Interviews, Chaos, Age of Sigmar, & more!
Hey all, Adam here, from TFG Radio, for this week's reviews! This week there a lot of interviews, a look at the new Age of Sigmar campaign, and more! So, let's get on with the reviews!
Independent Characters Episode 168 – They continue their look at the gods of Chaos with their feature on Khorne. They go over his history from the early days until his present incarnation. They discuss the evolution of the different units available to the daemons of Khorne, and talk about his mortal followers. If you are interested in killing, maiming, and burning, and your name is Kharn, or just interested in the blood god, then give this a listen.
Garagehammer Episode 187 – David and Alex go over the Malign Portents story book. Although the book has stuff for the tqbletop, the main focus is the storyline. They do the usual deep dive into the story, and its implications to both what is happening currently and how it relates to the way the game universe works as a whole. They also go into the 4 new heroes that were created for the event. At only 2 1/2 hours, this is a short episode that is helpful for those that are into this new storyline in the Age of Sigmar.
Tales of Sigmar Episode 25 – Very good advice on starting a gaming club in your area.
Battlehosts Episode 59 –  This episode features an interview with Lawrence Baker, from Tabletop Tactics.
Fanatic 2/2/18 – Greg interviews Stephan Rhodes, from the upcoming Warhammer 40K RPG – Wrath & Glory
Signals from the Frontline – Always a good listen for new and rumors on 40K. This week, especially, they discuss how Las Vegas Open went for them and talk about some of the issues that occurred.
Also Out This Week
Adeptus Terra Episode 42 (40K)
Age of the Hammer Episode 30 (AoS)
Subscribe to our newsletter!
Get Tabletop, RPG & Pop Culture news delivered directly to your inbox.
Battlebrothers of the GCWA Episode 7 (40K)
Battle Driven Season 2 Episode 13 (Warmachine)
Best General Episode 18 (40K)
Canhammer Episode 124 (AoS)
Chain Attack Season 2 Episode 89 (Warmachine)
Chapter Tactics Episode 56 (40K)
Combat Phase Episode 234 (AoS/40K)
Combo Smite Episode 186 (Warmachine)
Crippled Systems Episode 229 (Warmachine)
Eye of Terror Episode 54 (40K)
Facehammer Episode 51 (AoS)
Facing the Grey Tide Episode 64 (40K)
Forge the Narrative Episode 229 (40K)
Fully Boosted Episode 74 (Warmachine)
Heralds of War Episode 29 (AoS)
Heroic Intervention Episode 60 (40K)
Imperial Truth Episode 86 (30K)
Inches & Cubes Season 2 Episode 8 (30K)
Life After the Cover Save Episode 219 (40K)
Long War Episode 139 (40K)
Lost Aspect Episode 24 (Warmachine)
Masters of the Forge Episode 110 (40K)
Mayacast Episode 171 (Infinity)
Muse on Minis:Miami Season 2 Episode 2 (Warmachine)
Mynock Squadron Episode 108 (X-Wing)
Pitch Episode 11 (Guildball)
Radio Free Isstvan Episode 93 (30K)
Roll to Seize Episode 44 (40K)
Signs & Portents Episode 5 (Warmachine)
Veteran Gamers Reenlisted Episode 30  (40K)
Veterans of the Long War Episode 45 (40K)
As always, check out our blog, at TFG Radio, and give the podcast a listen. We talk 40K mainly but delve into other game systems.This week we have David Witek on. He is the co-host of the Garagehammer and After Ullanor podcasts, and recent recipient of the Warhammer Hero Award. This episode we cover a bunch of different subjects. Age of Sigmar, switch over from AoS to 40K, the background of both games, and my work in the fields! It is a bit rambling, but I hope you enjoy it.
Have a different opinion? Post in the comments below or email me at [email protected] and let me know!