With Abaddon Rumors making the rounds and two Daemon Primarchs running around the Imperium causing problems, I'm starting to feel bad for Guilliman. Maybe he should get some reinforcements from one of his brothers – but what would they bring to the tabletop?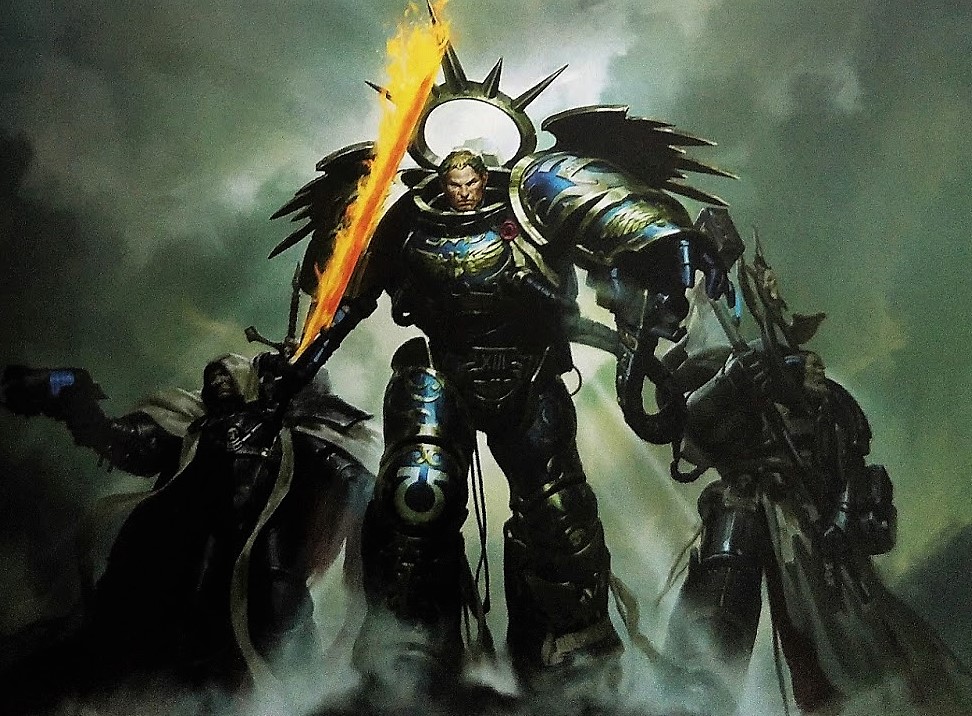 If we were to look at the three Primarchs in the game (so far) I think we could come to some reasonable conclusions about what a Primarch looks like stat-wise. Heck, we have the posterboy of Guilliman for those: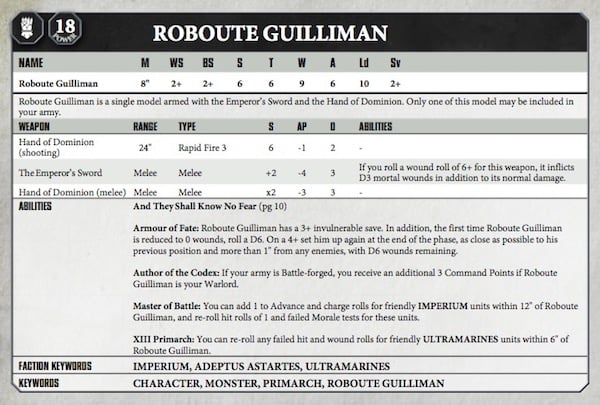 Guilliman's Datasheet (Index – Imperium I)
Stat-wise, I could see other Imperial Primarchs having pretty much identical numbers – give or take an attack or two depending on the Primarch. But the stats aren't really why you're taking an Imperial Primarch, right? No – and while the wargear is important, that probably not the main reason, either. Don't get me wrong wargear is important. Primarchs should have a 2+ save and probably 3++ as well; They should also be able to take on at LEAST tactical squad and walk away – so certainly they should be murderballs in close-combat.
But the real reason you want to run a Primarch is for those sweet, sweet force-multiplier abilities they bring to the table. Aside from 'And They Shall Know No Fear' and probably the 'Armour of Fate' – it's the other 3 rules that really make Roboute Guilliman an asset on the tabletop.
Author of the Codex gives you an additional 3 CP, which, heck ya that's great.
Master of Battle lets you add 1 to Advance and charge rolls for IMPERIUM units within 12″ AND you can re-roll hit rolls of 1 and all failed Morale tests. This is pretty huge not only because it's a big bubble of re-roll 1s, it impacts IMPERIUM units.
XIII Primarch Re-rolling any failed hit and would rolls for Ultramarines within 6″ is also pretty stinking great.
Now, those are just from the Index but I think you get the idea – it's those 3 rules that make Guilliman a PRIMARCH and not just Calgar on steroids.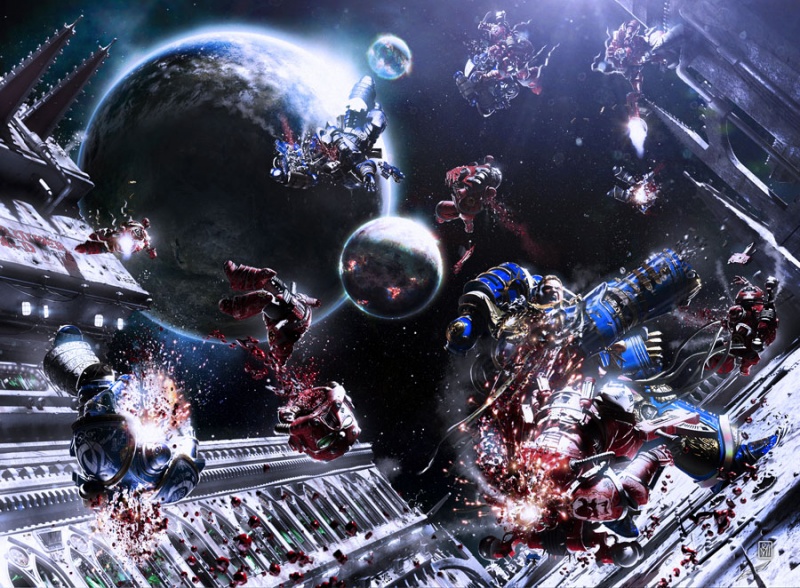 I don't need Steroids. I can walk on Asteroids.
Based on this blueprint, I think we can guess what the next Imperial Primarch is going to bring to the table. Let's start with the obvious.
[Roman Numeral] Primarch – I honestly don't see a reason for this to change for the next Imperial Primarch, other than making it Space Marine Chapter specific. Dark Angel, Blood Angel, Imperial Fist, Space Wolf, – doesn't matter. His progeny should get the same benefit while being within 6″ hands down.
Master of Battle is a little trickier. Guilliman is a pretty inspirational figure in the Imperium and he's supposed to be the tactical guy, right? So I think this ability would have to change based on the Primarch's personality. If it was Leman Russ, for example, maybe he get's "The Wolf Lord" ability that let's friendly Space Wolves re-roll failed charges within 12″ or something like that. Or maybe we go one step farther and take a look at their Chapter Tactic and amp that up to 11. It would all have to be chapter specific, but you get the idea.
Author of the Codex now this one, I think, is pretty clearly a "Because he's Guilliman" ability. 3 CP is a nice army wide boost but it's very thematic for the Primarch of the Ultramarines to have that ability. Again, it would depend on the chapter but I think this ability would have be both thematic and powerful. For example, if the Primarch was Khan of the White Scars, what if he allowed you to take bike units as a Troop or Fast Attack choice. Again, something that impacts the army as a whole and is thematic.
Naturally, they would probably have one or two more abilities that would specific to them – again, something that gives them a 3++ invulnerable save and maybe something that allows them to ignore Mortal Wounds on a X+ roll. I think those would be Primarch specific. Heck, they might even get something that allows them to do "their cool thing" like Lion El' Jonson could get a special rule with his Lion's Sword and get bonus attacks – you get the idea. These would individual abilities that made the Primarch stand out from his brothers.
So basically, 1-2 individual abilities that make them better at what they are know for, 2-3 force-multiplier abilities that buff the crap out of their chapter, Primarch specific wargear, and a pretty similar stat-line to Guilliman. After it's all said and done, I think that's a pretty solid template to work with.
Obviously, each Primarch will vary from this – but that's point. Guilliman has set the Imperial Standard, and just like post-2nd founding, each chapter is a little bit different. Just the way we like it!
What do you think? If you were designing a Primarch for the Imperium what would you look at as your "template"?