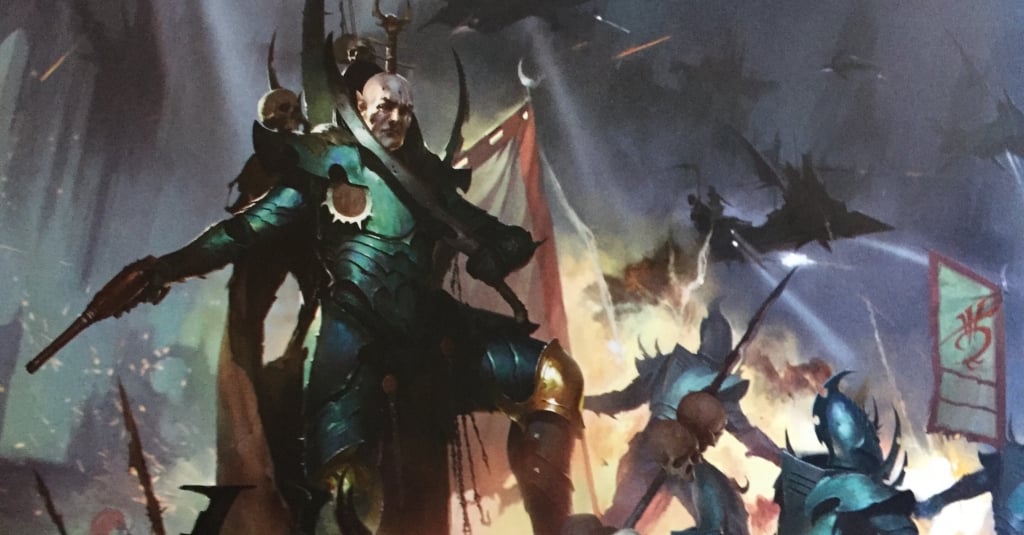 The Drukhari book is out, and after reading and playing with it, it feels like the first book to really "get" 8th Editon.
We are about ten months and 17 books into 8th Edition now. Given that, it is pretty safe to say the edition is well and truly underway, and we've got a decent handle on it. So good of a handle in fact that it might almost be feeling stale to some people. Book after the book has come out, following a predictable pattern, updating old rules for the new game and throwing in an occasional new thing here and there. We could see where everything was going pretty well. And then came the Drukhari. Bursting with all the shattering surprise of a web-way assault they've shaken up not just the meta but how a Codex works in new and innovative ways. Let's take a look at just what they've done.
The Standard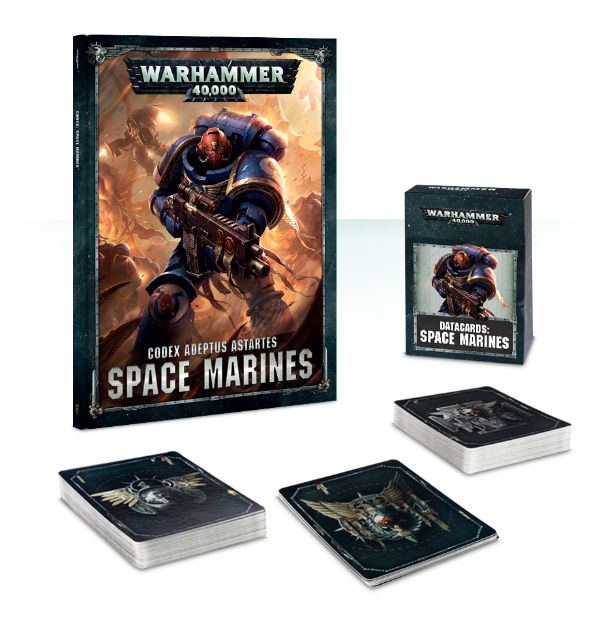 In the heady young days of 8th Edition, anything seemed possible. We had only the barest bones of Indexes to play with and waited with beating hearts to see what our first real Codex would bring. We all know of course that that Codex would be Space Marines, the golden, until Custodes, boys of GW. We even had some broad idea of what the Codex would have, Relics, sub-faction rules, warlord trains, stratagems. But we had few inklings of what the reality of those things was. Then the Codex came out.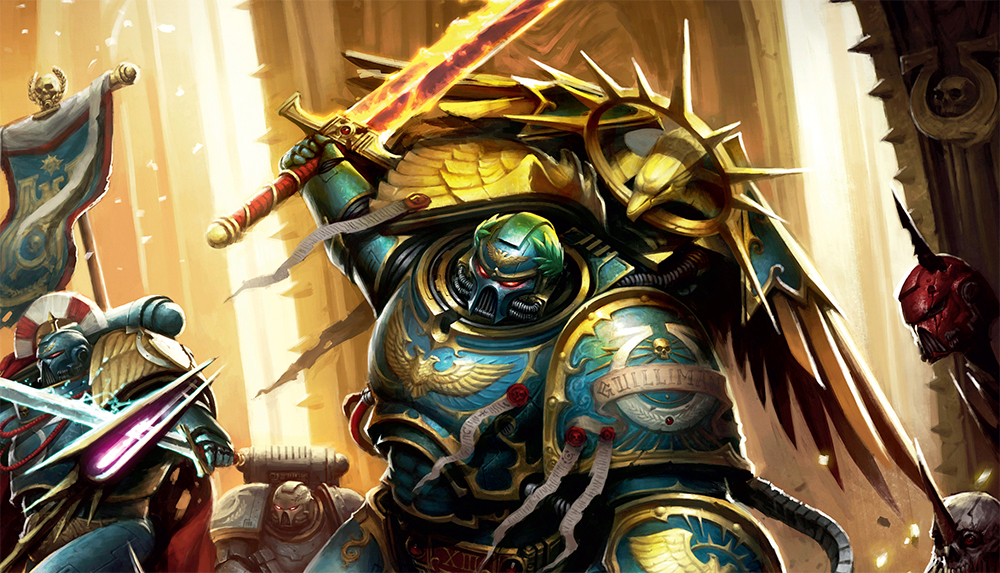 While it's not currently regarded as a power Codex or popular among the top tears of competitive lists (it's still the overall most popular army of course), it was a real game changer when it came out. This was power and flexibility. This was an amazing blend of special rules and abilities that gave you undreamt of options. It set the tone for books and gave us an idea of how future books would work, an army list, with a few generic army rules. Sub-factions that encouraged you building you army, or at least large chunks of your army from the same faction in order to unlock powerful abilities. Relics, warlord, traits, all that jazz, that build towards the idea of a unified list. This was what a Codex was, this was the template for the future. Ask yourself – what could be more appropriate than a Codex showcasing Roboute Guilliman, writer of the Codex Astartes, being the new standard?
Book After Book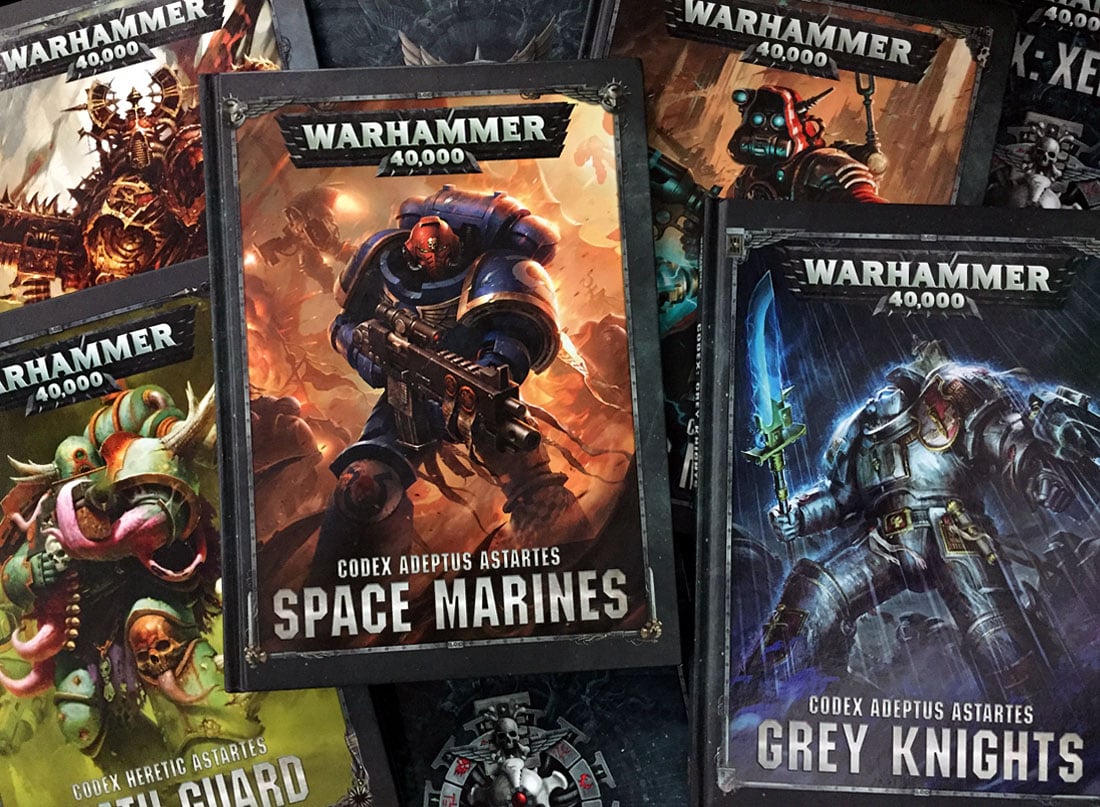 In the wake of this first Codex, we began getting a rapid slew of books, roughly one every two weeks. As always with this kind of release, popularity and power level varied from book to book. What didn't change much was the format, the basis of each book. Book after the book they resembled in structure and idea the Space Marine Codex. Each book contained roughly the same thing, with the exception being the few books that don't have sub-factions. The books generally focused on wanting players to take unified forces and clearly wanted to push for the use of Battalion detachments to unlock CPs. While each book and army did stuff differently, none played much with the basic ideas of 8th in a new way.
The Sundering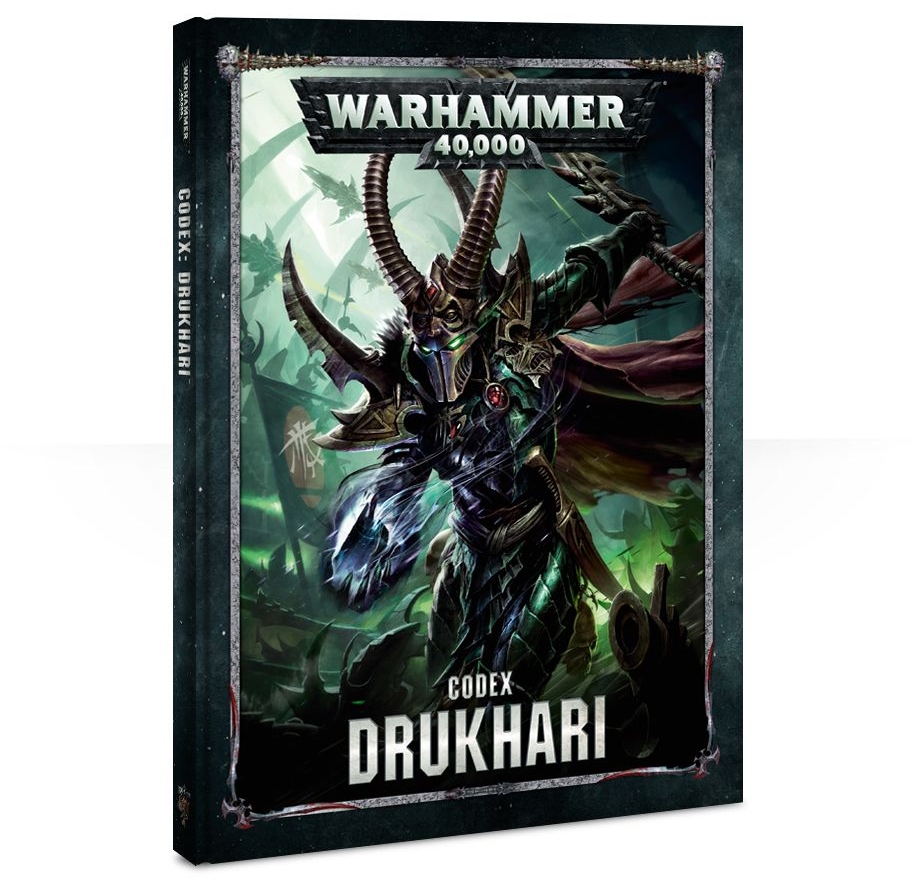 In retrospect, it's pretty obvious that if anyone was going to shake things up is was the drugged-out-over-sexed-tortuous-murder-Elves. Sorry, Aelfs, I mean Aeldari. The Drew Carey Show? Wow, these name changes are more and more confusing. Anyway, now the Drukhari have come along and changed everything. While their book may appear on the surface to be more of the same with its sub-faction rules, warlord traits, relics, and stratagems. It's the way the codex is presented and how it wants you to play that is anything but.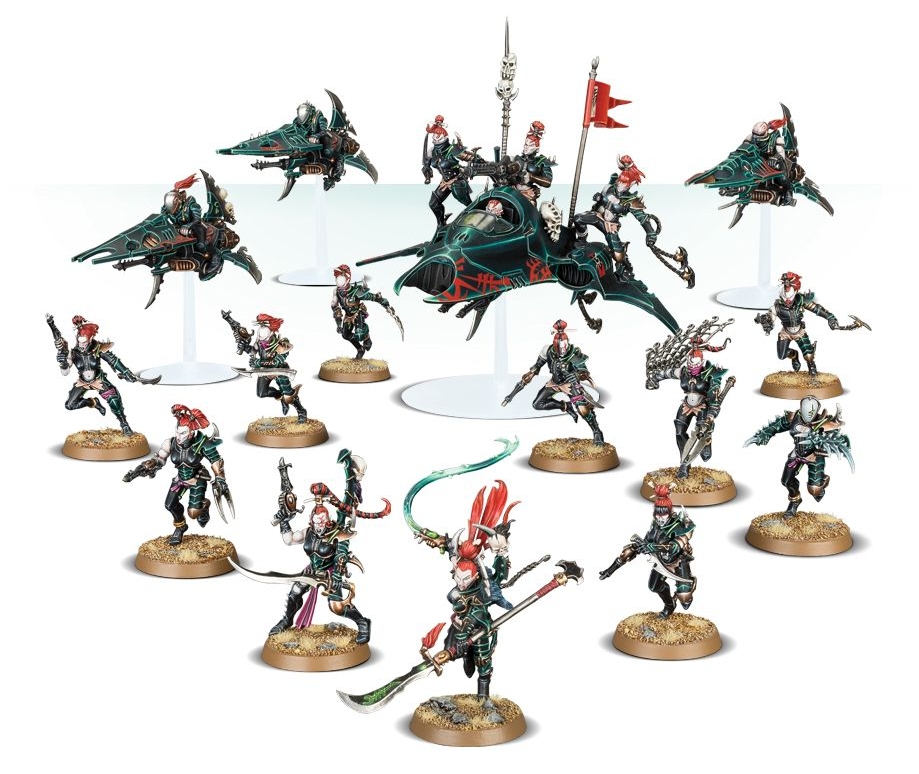 The Drukhari book wants you to fundamentally think about building and playing armies differently. It feels like the first built in 8th Edition. For the first time, we have a Codex that pushes the system and takes advantage of it.
What They Do Different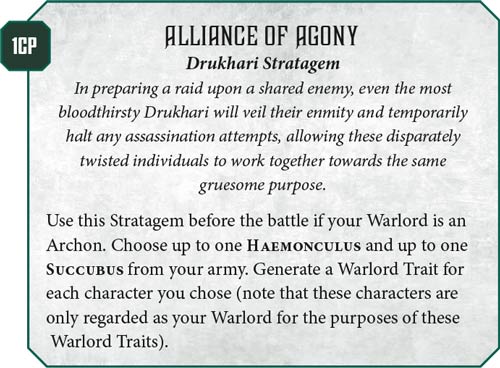 Here are few ways the Drukhari Codex works differently from others.
Rather than rewarding the fielding of a unified force, the Drukhari wants you to field a disparate force of many sub-factions.
Warlord traits are one of the hallmarks of 8th edition with all armies getting to use one and only one. Drukhari under special circumstances can take three, allowing extra customization.
While most armies seem to prioritize the use of battalion detachments to get CPs the Drukhari books want you to focus on patrols. 
The Drukhari book is the first book to play with or change the way detachments work. With the exception of the Astra Militarium book giving objective secured to Leman Russes in Spearhead detachments, no book has changed the effects or composition of detachments until now. By rewarding the Drukhari for taking multiple patrols, they make them fundamentally different at the army building stage than other factions. While the rules may not work in matched play with a three detachment rule, it's a very outside the box way of thinking and fresh.
Mix and matching freely, going along with much of the above Drukhari are one of the few armies that allow different sub-faction units to ride in transports, not of their sub-faction. This again reinforces the push for using lots of separate sub-factions and mixing and matching their rules. 
We've spilled a lot of digital ink over Agents of Vect already. We can continue to detail exactly how it works, but one thing is clear,  this is a stratagem for an established game. This is a stratagem that takes a core idea of 8th, stratagems, and plays with it. It's something that only really works this far into 8th. Imagine it had been a stratagem in the Space Marine codex. Agents of the Throne or whatever. Rather than being hailed as everyone's favorite stratagem, it would have gone unremarked and unused for a long time.  Not enough armies had stratagems at that point, and the Space Marine ones are fairly tame. Except in few corner cases, there is nothing in that book I'd pay 3 CPs to try and stop. In fact even just four months ago when I wrote about the need for just this kind of stratagem people said it wasn't needed. Now, however, 17 books in we've got hundreds of stratagems and combos and crazy stuff. Now we needed an ability to mess with stuff, and the Drukhari have delivered a game changer that will force almost EVERY list to rethink how they play.
Innovation is the Life Blood of a Game

The Drukhari are a new and exciting book. While they share the same base structure as other books, they have, like in the fluff, gone a different, more radical way from their sister books. Fundamentally they feel like the first book really at home in 8th and able to start messing and twisting some of the rules and concepts the edition was based on. They may not be perfect, but I hope they are a harbinger of things to come.