AoS: Idoneth Deepkin Lore & Tactics – Direct From GW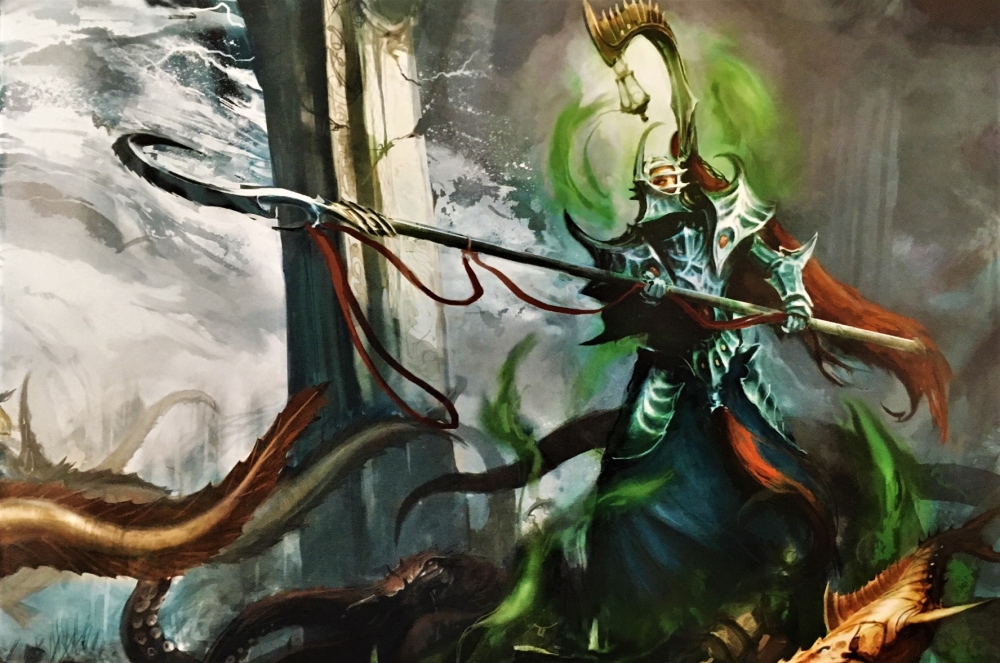 Games Workshop has some new tips, tricks, & lore for the Idoneth Deepkin! Come if you're curious about his this army at all then check out what the Developers and Playtesters have to say!
From insights into just what Teclis is up to, to plot threads that hint at what's to come after Malign Portents, to the opportunity to explore a well-realised culture from the hidden places of the Mortal Realms, the new battletome is great for narrative fans – we caught up with the people that wrote it to find out more…
We're already seeing the events of the Malign Portents starting to take shape as well. We mentioned the Necroquake in our first teaser.

Now, we won't let the cat out of the bag, but the arrival of the Deepkin has some implications for the rest of the setting, too.
As a brand new army, the Idoneth Deepkin bring all sorts of unexpected tricks to the tabletop – and we want to give you the edge when it comes to playing with (or against!) them. We caught up with some of our expert playtesting team for their top tips on using the Idoneth Deepkin:
We got our first game with the Deepkin in already on our Twitch Channel. They are a pretty deadly army capable of hitting consistently and causing damage. While we think they are going to tend to be relatively small in number, each model will be able to generate quite a few attacks – and the models that don't have a ton of attacks will still be hitting and causing wounds fairly consistently as well. Damage output is not going to be the issue with this army.
The biggest weakness we've found with this new army is their armor isn't terribly impressive. Their next problem is their relatively low Bravery. Now – for each of these weaknesses, they do have ways to work around those. For their lower Bravery, their heroes tend to have ways to boost that. Along with ways to re-roll or become immune to battleshock for a round, it's a weakness they can deal with. For their 'thin' armor, they have ways to avoid being hit altogether and they also have abilities that grant them cover.
Subscribe to our newsletter!
Get Tabletop, RPG & Pop Culture news delivered directly to your inbox.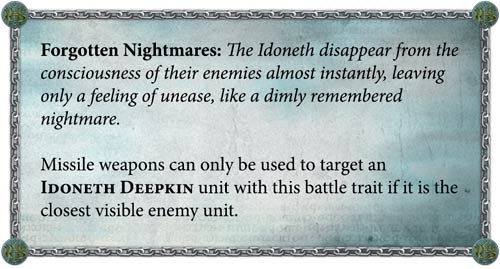 Now, they do have some big, beefy units – so there are exceptions. The Leviadon for example is a pretty cool kit and it's tough to kill! It's not invincible, but it's going to take some dedication to drop them.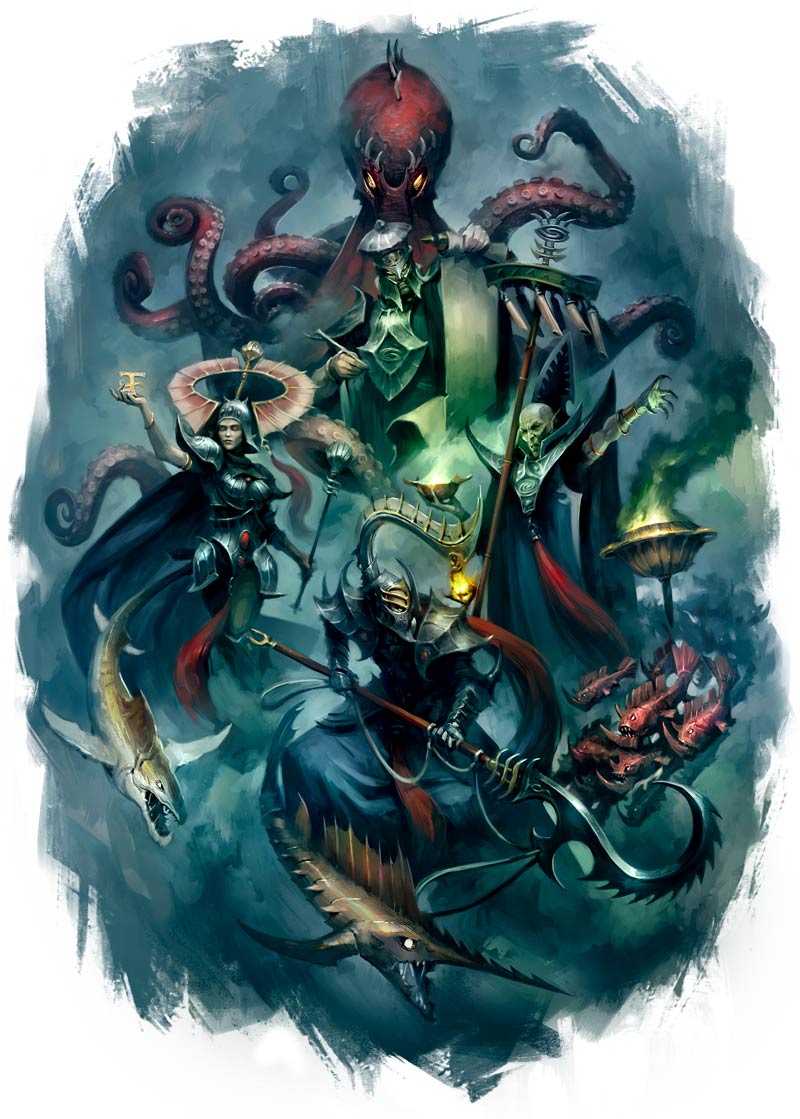 The Idoneth Deepkin's first wave is hitting shelves this weekend with more reinforcements on the way!