'Darklight: Memento Mori' ain't Your Grandma's Dungeon Crawler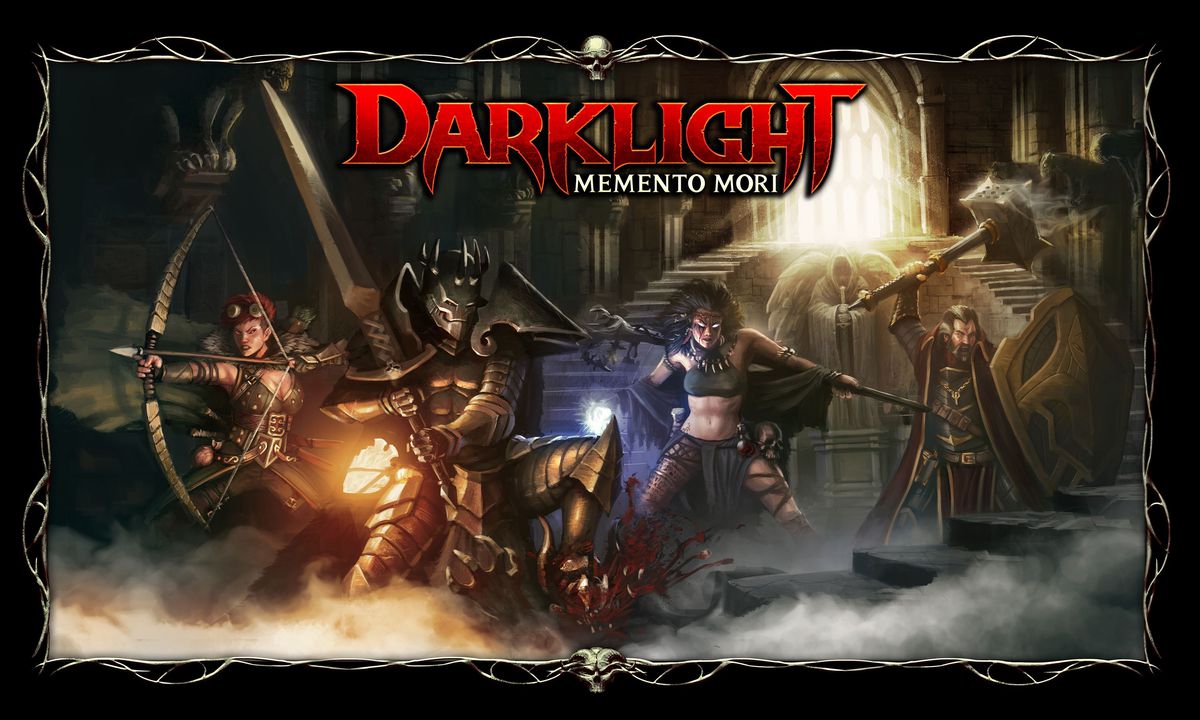 Venture into the world of Intermundis where the Grim Warden has forced you to fight through demon filled halls of misery and death.
Darklight: Memento Mori is a cooperative dungeon crawler with action point allotment, equipment and random events set in a dark Gothic environment.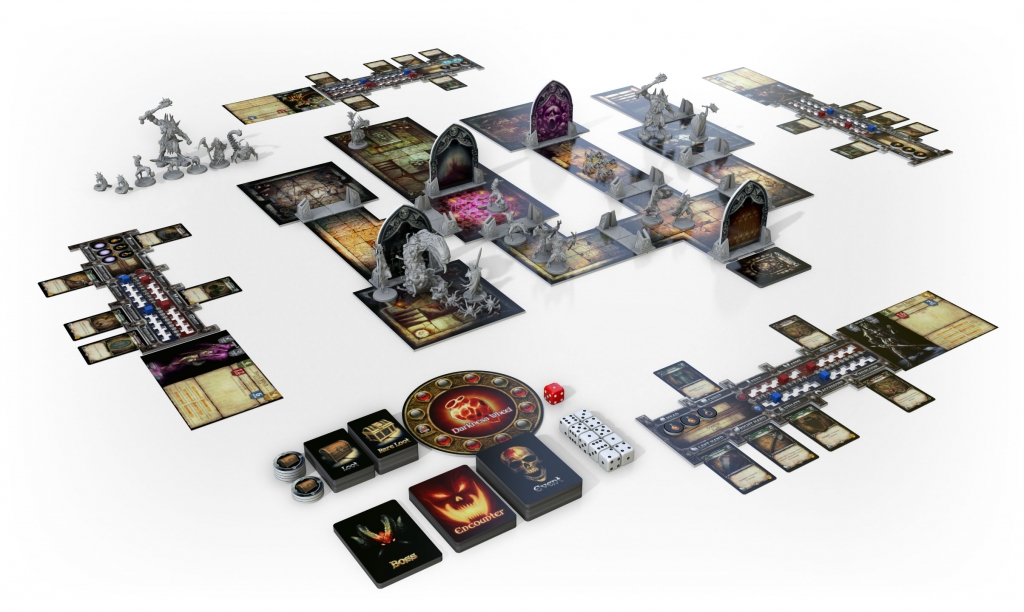 Each player in Darklight takes the role of one of the four Accursed. The Accursed must fight through randomly generated dungeons battling monsters and demons and harvesting their souls. Each of the Accursed (Black Knight, the Exorcist, the Outcast and the Blood Witch) each come with unique skills and abilities.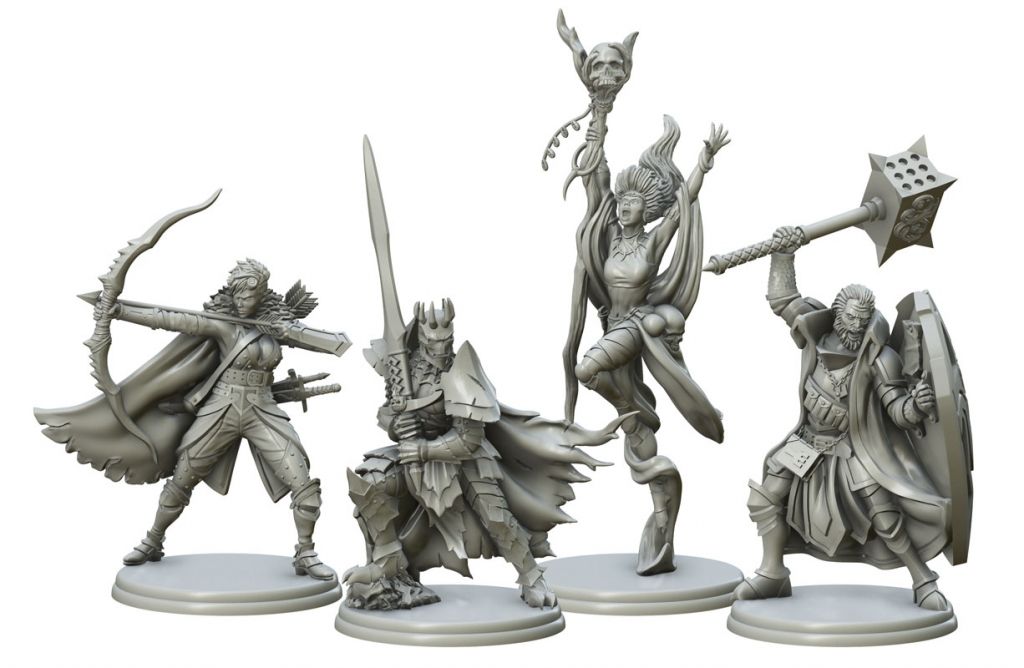 Throughout the game, players will keep track of the treasure and equipment gained on their player board.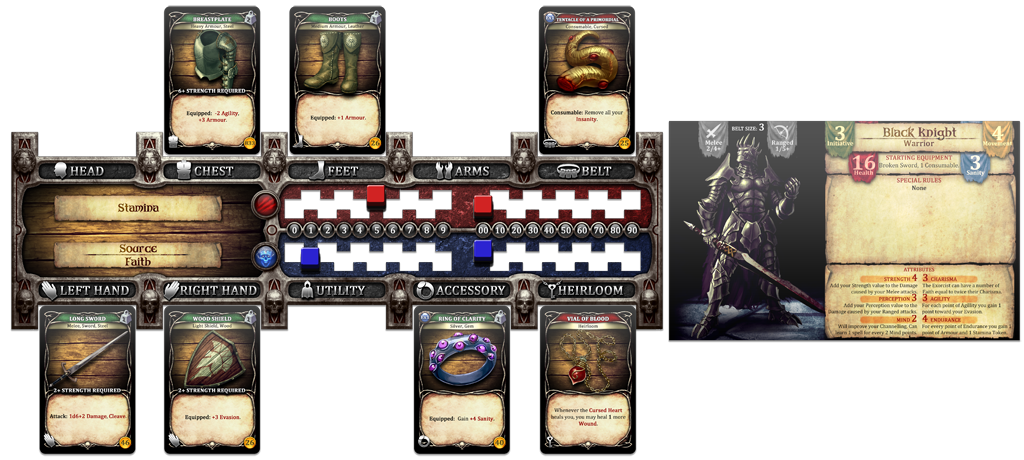 As the Accursed travel through the dungeons they will encounter horrific monsters. These monsters all have special abilities and varying difficulties keeping combat interesting each encounter.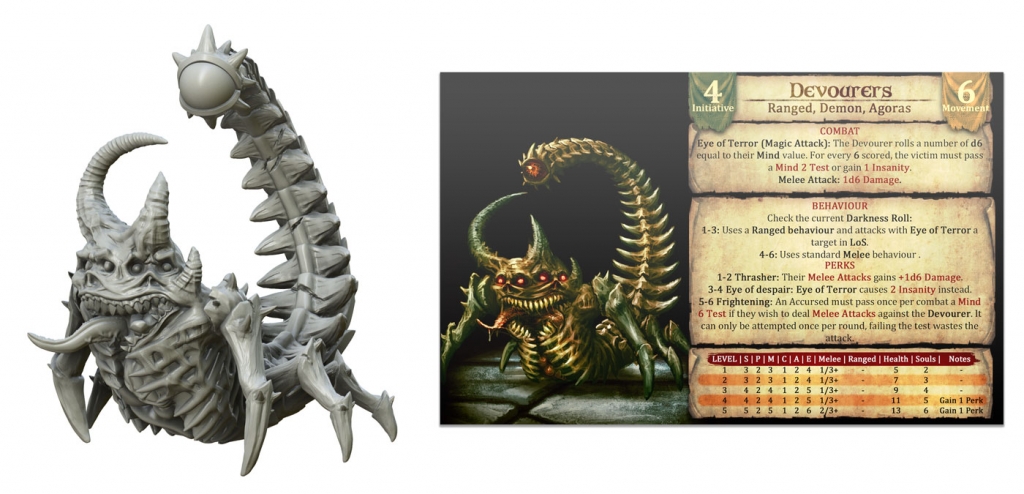 The Accursed can gain new equipment and upgrades at the Marketplace or Blacksmith.  The players will also be able to customize their Accursed through new abilities gained through leveling up.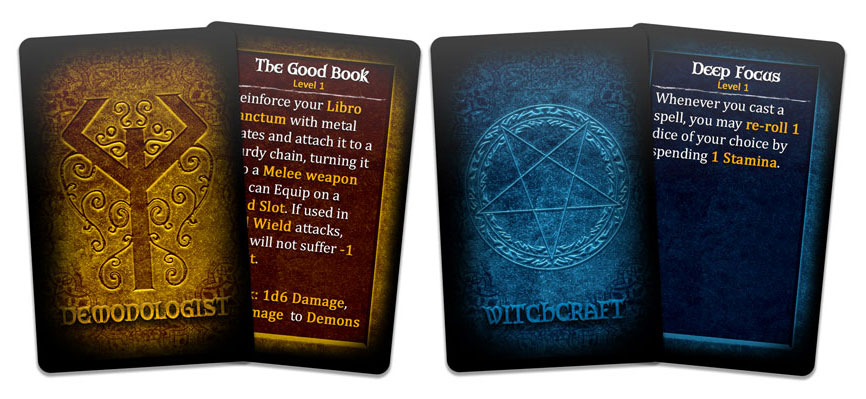 Darklight: Memento Mori is a maturely themed and dark. It takes inspiration from games like Diablo, Dark Souls and Bloodborne. The game comes with several dozen miniatures which highlight the grotesque demons the Accursed will battle.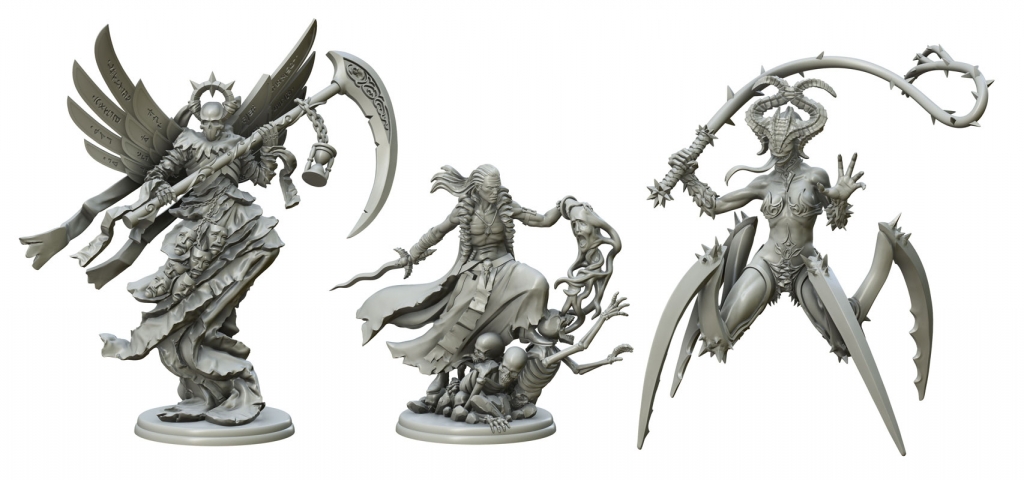 Subscribe to our newsletter!
Get Tabletop, RPG & Pop Culture news delivered directly to your inbox.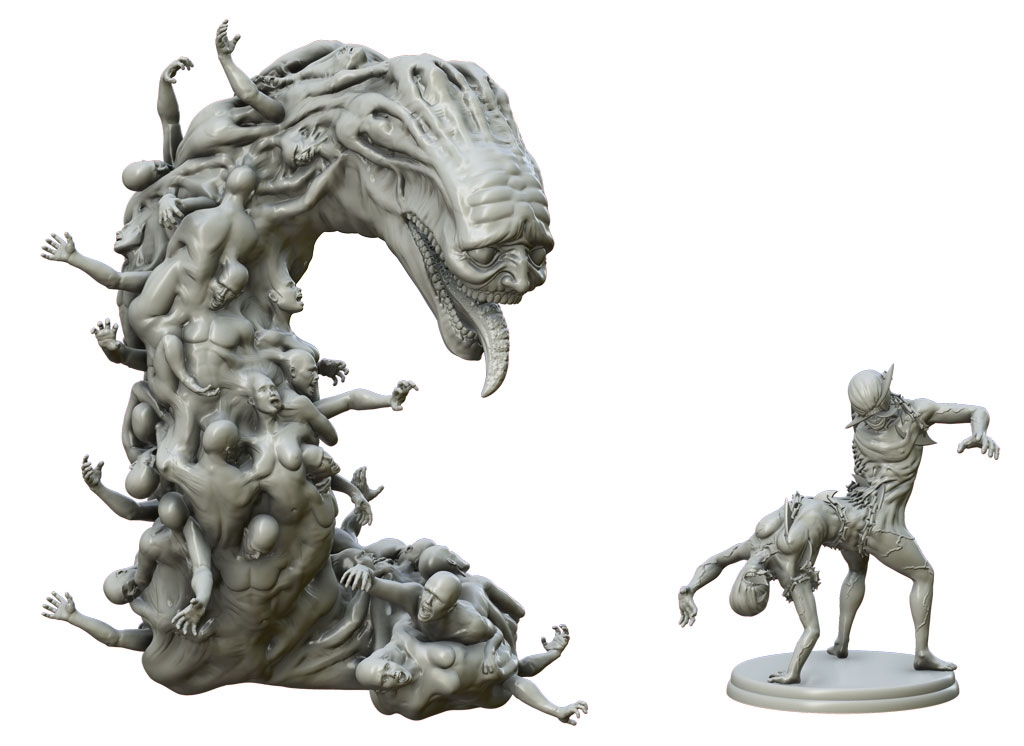 The game is designed to be randomly generated and with more than 300 cards for abilities, equipment and encounters there is no shortage of replayability within Darklight.
via Dark Ice Games

Darklight: Memento Mori – Priced

£60

on Kickstarter – "Available Soon"
GAME CONTENTS

1 Rulebook
1 Quest Book
1 Settlement Booklet
81 Plastic Miniatures
15 Plastic Archways
24 Dungeon Tiles
1 Darkness Wheel
18 Monster Dashboards
4 Accursed Dashboards
4 Reference Charts
300+ Small Cards
144 Standard Cards
180+ Tokens
16 Wooden cubes
4 Equipment Boards
1 – 4 Players
60 Minutes
Ages 14+
More equipment slots equals more fun. That's my motto.
Seriously, I love how many equipment slots you get.