Wyrd: Janbaaj & Amenset Join the Fight Against the Darkness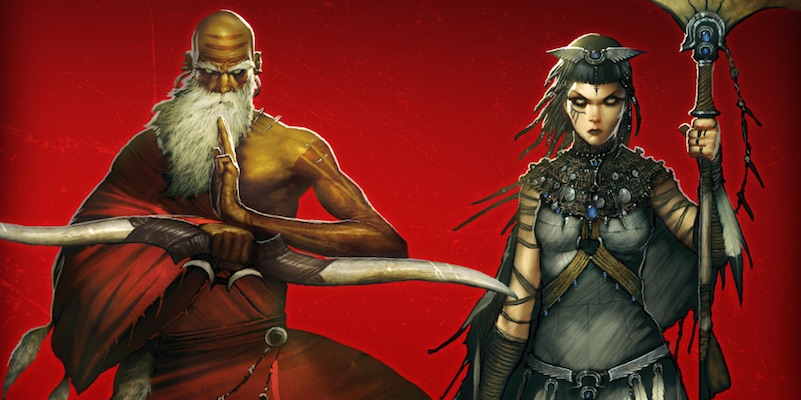 The War of the Spirits expansion for Darkness Comes Rattling is on the way. Players will be able to add two new Warriors that use their understanding of the Darkness to combat it.
In Darkness Rattles players select a warrior and team up to combat the celestial snake called Darkness. In its bitterness and jealousy Darkness swallowed the sun, causing the world to be in eternal twilight. To bring back the light and save humanity, the Warriors must find their lost spirit weapons and destroy evil snake.
With each others' help, the warriors must fight battles with Darkness' minions, remove corruption from the board, and collect powerful artifacts in their mission to save the sun. The board and challenges change with the wind – so be prepared.
The core game is made for 2-6 players and has a 60 – 120 minute play time depending on how many are playing. It was published in 2015 and is available now. You can check out the game rules here.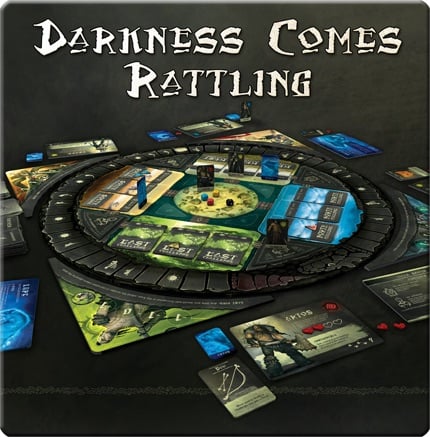 The new expansion – War of the Spirits – is a purely digital that includes a new quest system that allows players to battle the Darkness in new ways. This adds new obstacles and challenges to the game. Warriors can take on Darkness head-on as a group after gaining the Winds' Blessings.
The rules are available now, and you will be able to download the print on demand components from DriveThuRPG shortly. Wyrd has shared some background information for the two new characters…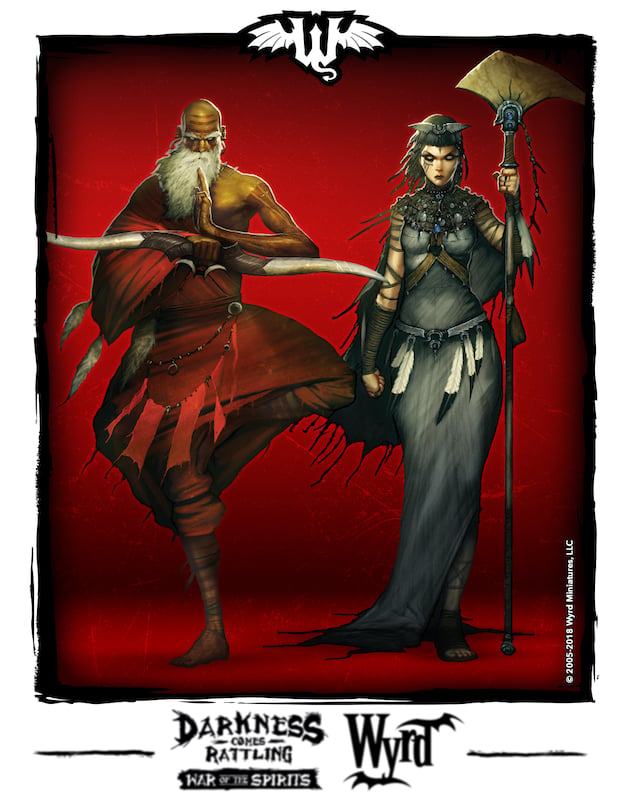 Janbaaj, an exile who has wandered Tallil looking for answers, has finally found them in the camaraderie of his newly found companions. He utilizes the Corruption Skill, honing in on his inner darkness as a tool to defeat the challenges that face him.

Amenset has seen through the veil that separates the realm of the spirits and Tallil and knows that something must be done before both worlds are lost. Unlike all of the other Warriors in the game, Amenset is without a default Skill; instead, she may choose her Skill at the beginning of each day, making her an incredibly flexible character that fits into any party.
Head over to the Wyrd forums to learn more!
Subscribe to our newsletter!
Get Tabletop, RPG & Pop Culture news delivered directly to your inbox.