The Kraken occupies a place of legend in the D&D Multiverse. With roots in myth and mystery, the Kraken stretches its tentacles and influence out across the world–come see what Mike Mearls has to divulge about this mysterious monster from the briny deeps.
First off, let me just take a moment to say again that Krakens are a perfect example of what a boss fight can be like in 5th Edition. With a suite of environmental effects that basically sow the seeds for adventures from early levels all the way up to a final showdown with the Kraken itself (or at least a powerful agent thereof) you've got a recipe for adventure that goes well with a garnish of Wasabi and sliced Ginger.
And this video rounds out the Kraken lore (which makes me wonder if we won't see some more of either the Krakens or their servants in Mordenkainen's Tome of Foes) with some rather interesting details. First and foremost:
Krakens are some of the oldest creatures out there. They are these primordial forces of destruction and dominance that lie dormant beneath the waves–which explains Mearls' comment that we don't often see them. You might play a whole campaign against one as a villain and never encounter the Kraken directly, instead doing battle with its agents.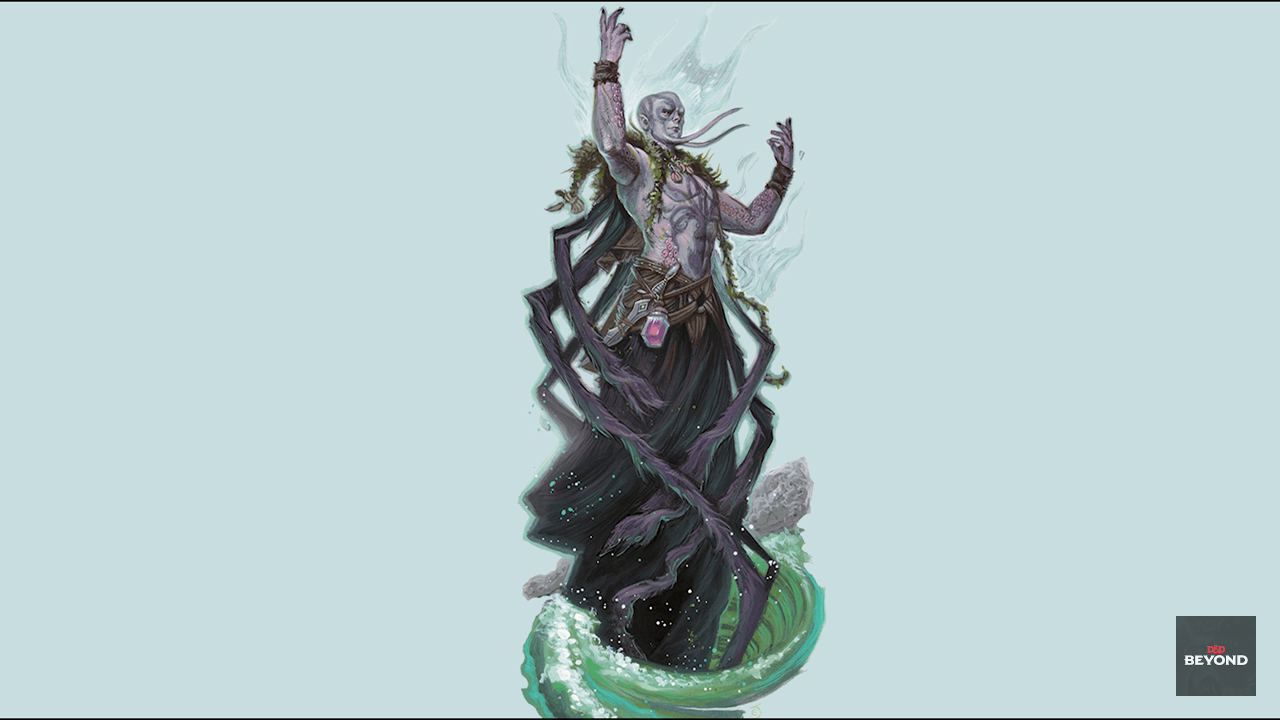 Which is where the Kraken get really Lovecraftian. They were created when the world was new–and are these powerful individuals that combine great power and great strength. It warps and influences the creatures that touch its power. Whether deep scions, or Kraken Priests, you'll find its corrupting effects scattered across the CRs.
Each Kraken is different. They look different, they think different, they have different goals, and so on. I love the idea that the Kraken from the Monster Manual is just one variety of these creatures. At any rate, beings this powerful tend to have a pull on conflicts throughout the planes. So I'm curious to see how or indeed if, the Kraken (or some variant) makes an appearance in the upcoming book.
In the meantime, enjoy the lore, and Happy Adventuring!