Gang War III isn't just going to bring the Van Saar back to the Tabletop. Forge World has a few designs of their own that will be (re)introduced to the game. And one of them is inspired by an ancient tunneling beast from ages past. Meet the Ambot.
The 41st Millennium is home to a near-infinite variety of dangerous fauna. An empire of a million worlds has no shortage of opportunities for exotic beasts, after all, and while Necromunda may consist of soaring industrial hive cities and irradiated ash wastes, it's no exception. Hobbyists of a certain vintage may remember the old Necromunda Beastmasters with their Ripperjacks, Giant Rats and Milliasaurs – just a small cross-section of the wildlife in the underhive. Those hobbyists may also remember a creature from the earliest iterations of Warhammer 40,000 – the monstrous Ambull.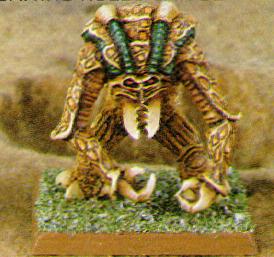 Original Ambull Miniature
So what does this have to do with Necromunda and Forge World? Well say hello to the new 'Ambot' concept art: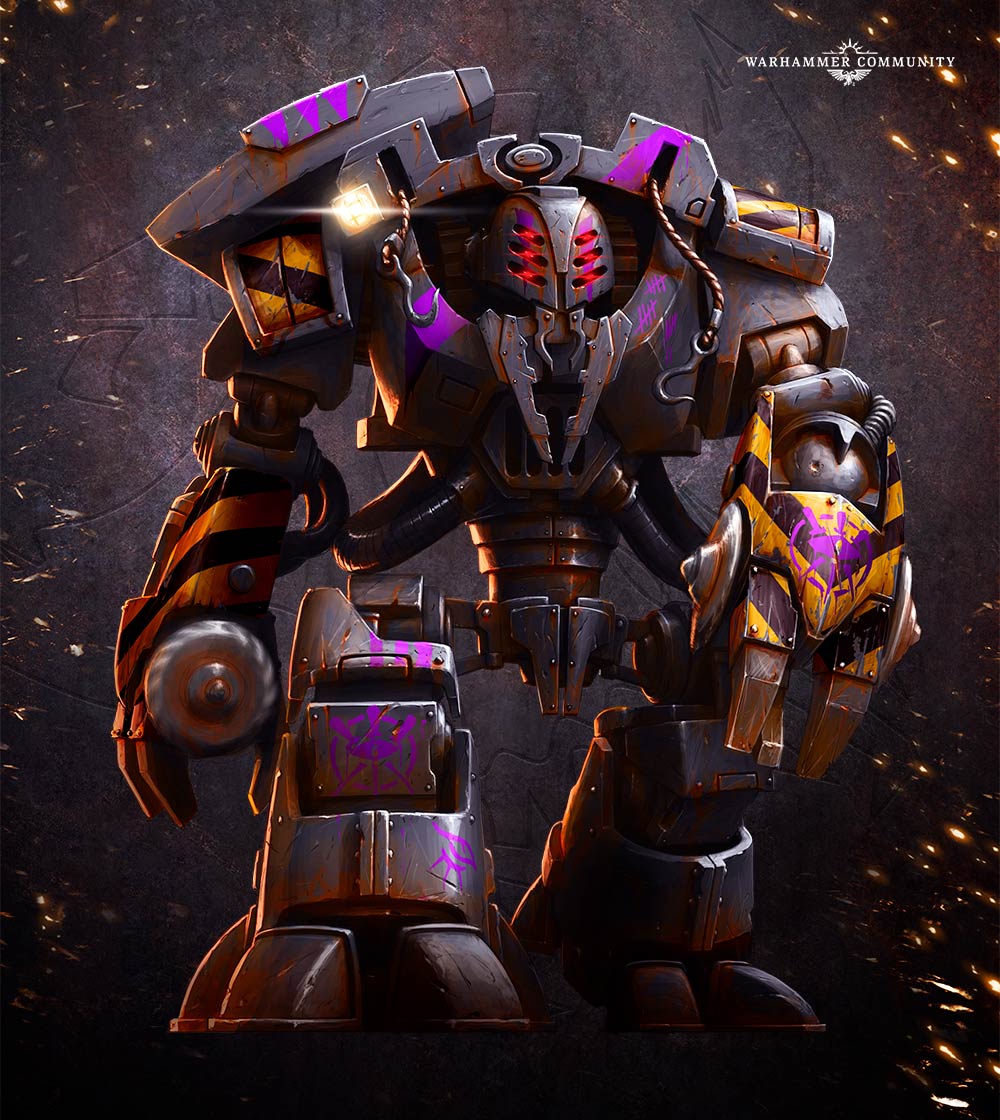 YIKES! Note the Ambull-like qualities: The mandibles,  the iron claws, the …Ambull-like proportions! Clearly this is a robot based on the creatures features. But one thing I'd like to point out is the paint on this creation. It looks like it was probably a construction/tunneling bot as that would explain the hazard stripes. But also note the 'eye with daggers' motif. If we're talking  Necromunda – there is only one thing that could be: House Escher.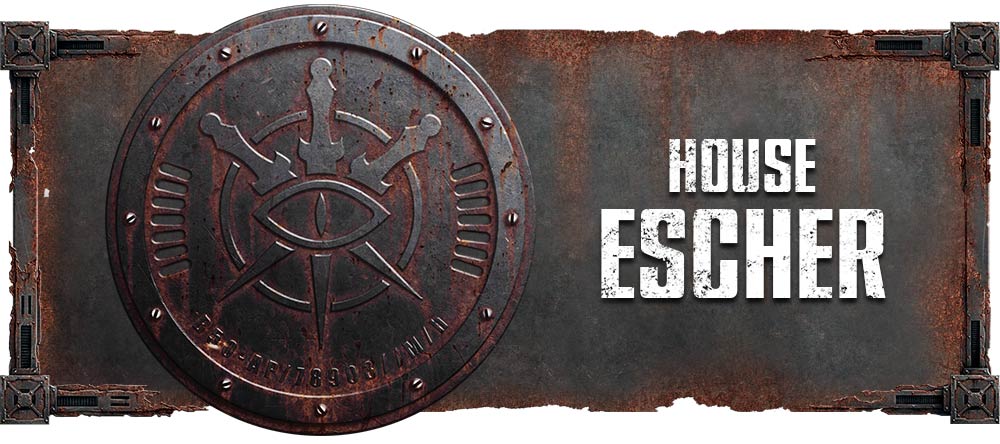 Looks like they have been doing some tinkering of their own! The Underhive arms-race appears to be heating up with the new Ambot…
What do you think of this new art? Are you ready to face down the Ambot in the Underhive?