Furrion is a real company that makes real things like home appliances, solar panels, and smart bathrooms (whatever that is). They also make robots. Big ones. Meet the Prothesis.
It's an 8,000 pound, 15 foot tall, battery powered exoskeleton that is piloted by a person.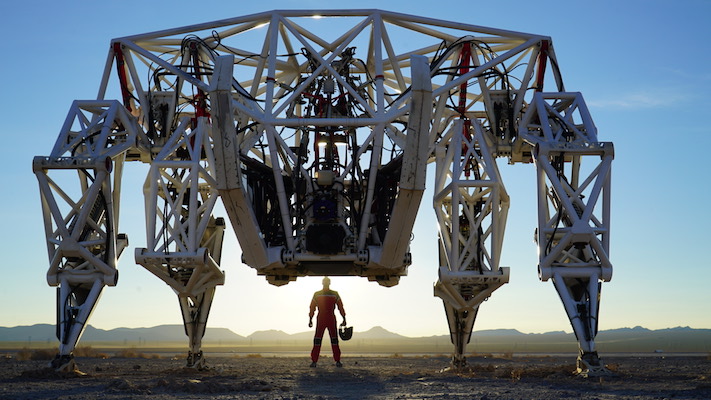 When I think of a futuristic mech – it looks like an armored version of this. No tracks, no wheels to limit the kind of terrain it can tackle. It has feet. They even look a bit T'au-like.
The company showed off the mech at CES last year and it has more real companies backing it, so this isn't another CG robot trying to pass as reality. They shot a demo video outside of Vegas during CES; it's super cheesy, but it shows that it can walk.
Supposedly it has a top speed of 20 mph with a 225hp output, and can jump 10 feet – but the company hasn't demonstrated either ability yet. They definitely have a way to go before their plan of off road mech racing becomes a reality. This is a project I'll be watching.
I can see this being the ultra expensive version of drone racing, an alternative to auto-sports. All that's needed is for the tech to catch up to the idea.
Would you watch mech racing?