Geekery: Venom has Arrived – The Symbiote Debuts in New Trailer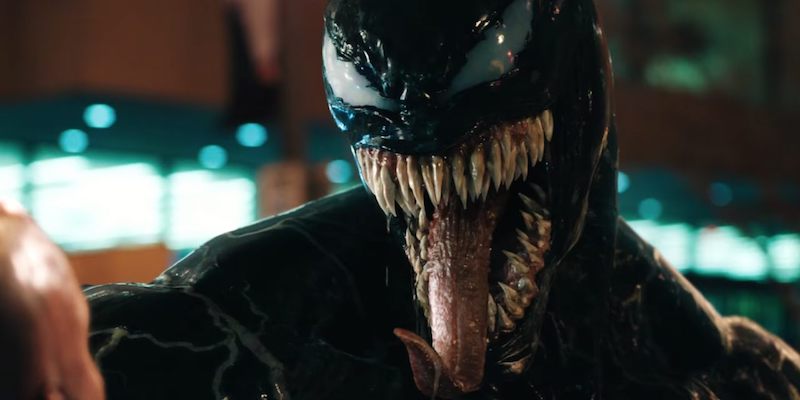 The second trailer for Sony's Venom has been released early after being leaked by someone at CinemaCon yesterday. It shows the symbiote – and Eddie Brock – in action.

Well, there you go. A trailer with Venom in it. Venom doesn't look bad… I cannot say the same for the rest of it. It's Sony (note the "in association with Marvel" tag instead of the fancy Marvel intro, which I'm sure came with the Spider-Man deal made with Disney), we all knew what we were getting into when it was announced.
It feels about 10 years too late – like it would fit in with a summer that includes Ghost Rider and Ang Lee's Hulk. When you have the the folks behind Fifty Shades of Grey, Dark Tower, Gangster Squad, and ConAir writing the screenplay (lots of cooks with Sony execs at the helm) I'm not sure if you can expect more than a movie that feels like a re-hash.
I'll say something nice because I've covered two projects I'm not totally into in the past two days because I stopped covering Infinity War so I don't spoil it for myself (I'm selfish like that): Venom's voice is totally appropriate, and the zaniness of the internal monologue between him and Eddie would make a good buddy comedy. With violence. A lot of violence.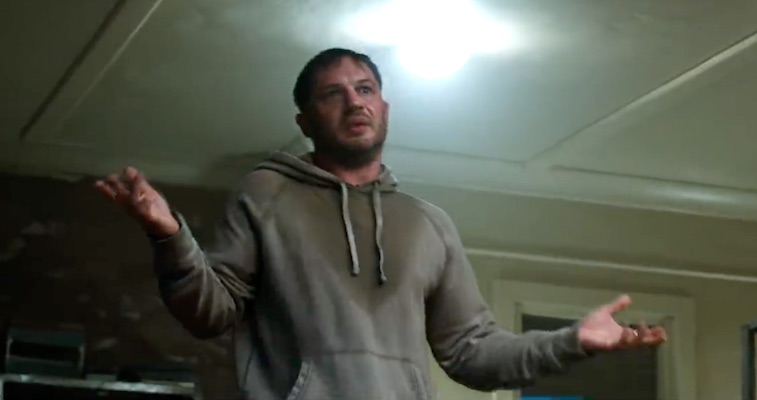 And Tom Hardy as Eddie Brock spewing word salad in a weird voice.
Venom hits theaters in October 5th.