The Idoneth Deepkin are rising from the Aethersea and their leaders are under the spotlight today from Games Workshop. Come and meet the Isharann!
via Warhammer Community
The Isharann are one of the higher castes of the Idoneth Deepkin, trading the martial might of the Akhelians for more unusual powers, from magical spells to powerful prayers. Isharann are drawn from those Idoneth Deepkin born with full souls, and thus they live as long as their distant kin. This allows them to fully dedicate their lives to learning and scholarship of the mystical arts.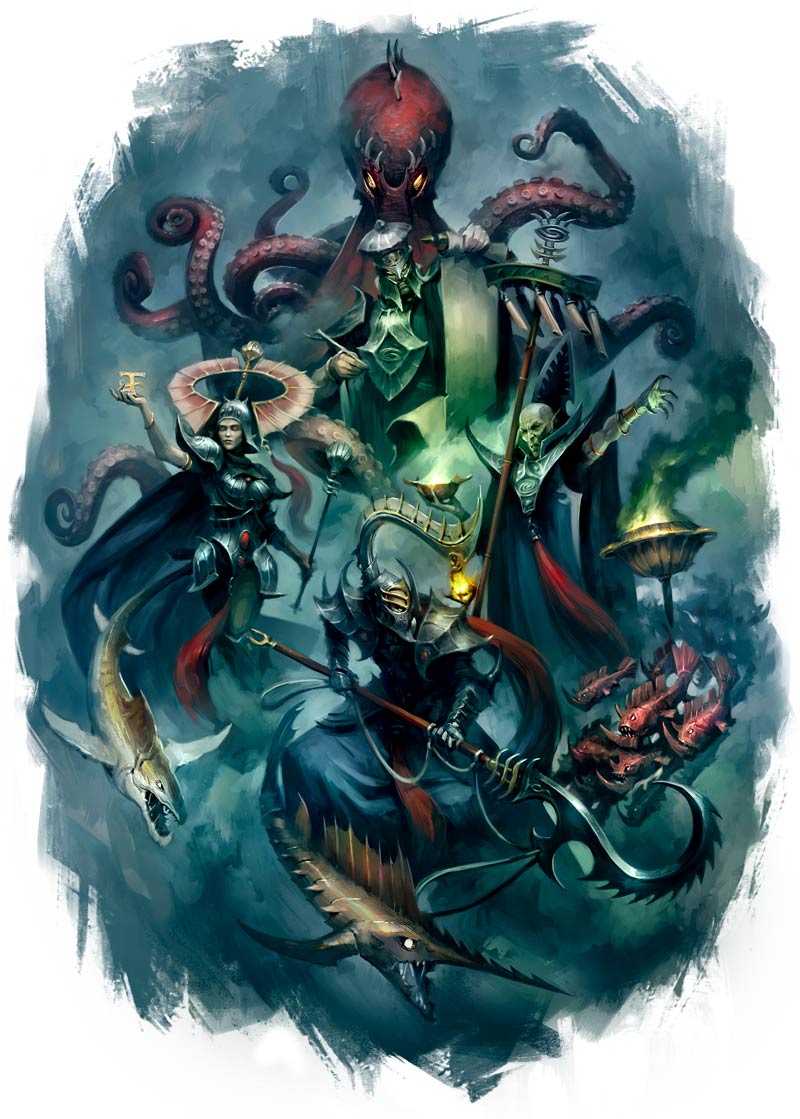 Like most Aelves the Deepkin are naturally attuned to magic. Due to their underwater nature the Idoneth use the "crushing, abyssal power of the seas" as the basis of their spells. They also possess a "sinister form of telepathy" to go along with their nature.
The were the Namarti are the bulk of your army and the Akhelians are the elite fighters, the Isharann are the support characters of your forces:
We've had hints at what Lotann, Warden of Souls would be able to do, but now we are getting a better look at his Catalogue of Souls ability: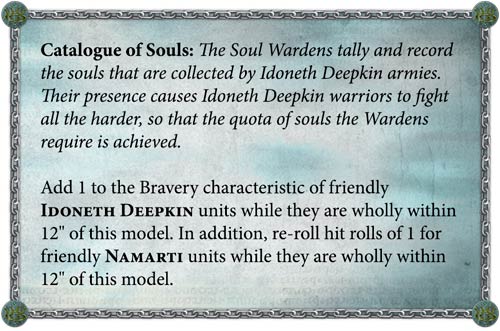 Not only will you get a boost to your bravery, you'll also get to re-roll hit rolls of 1 for Namarti units. That could come in pretty handy to help them generate a bucket of hits on offense.
Games Workshop is being pretty coy about what the other character will do only hinting that:
"you'll find Isharann characters particularly handy, as the latter are able to cast powerful rituals to bolster the already potent abilities of these maritime manifestations."
But with the new battletome on the way this weekend we should be able to dive in and find out what the Idoneth Deepkin are all about.
Are you ready for the invasion of the Deepkin? I'm prepping my snorkel…