Infinity: Hackers, Elites, And Tactical Operatives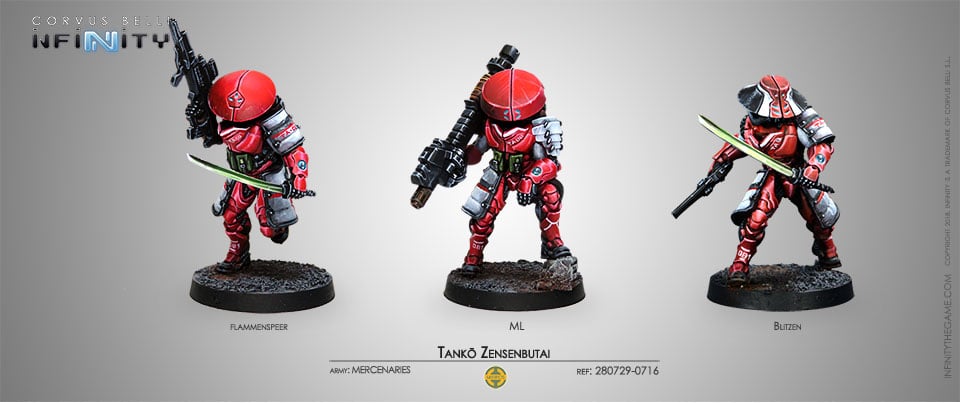 Elite forces throughout the Human Sphere are on display in the upcoming May releases from Corvus Belli. Come take a look at what's coming soon for Infinity.
via Corvus Belli
Hakims Special Medical Assistance Group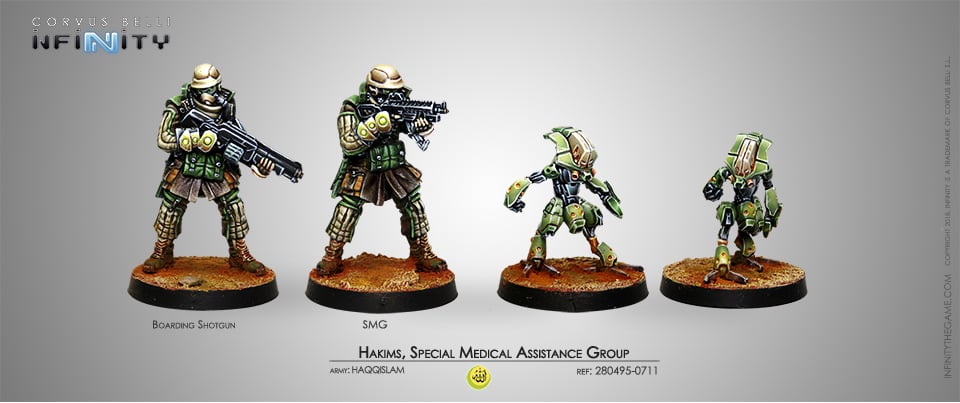 New release! The Hakims compose a rescue and recovery special unit. The members of this team have received an intense and strict instruction as their operative environment is so dangerous that it doesn't give second chances.
Father-Officer Gabriele De Fersen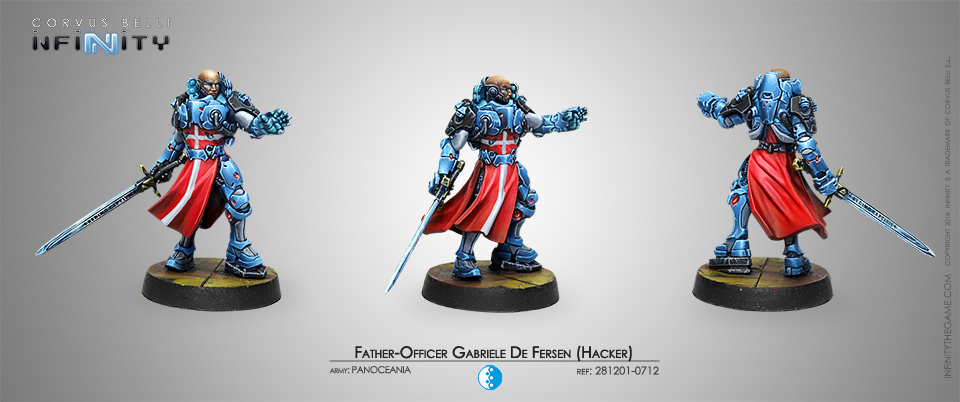 During the Ariadnan Commercial Conflicts, De Fersen was posted to the Units of Mercy, those responsible for recovering the wounded from the battlefront and rescuing prisoners. The missions undertaken by the Hospitallers of Mercy are risky in the extreme, requiring maximum precision.
Caledonian Mormaers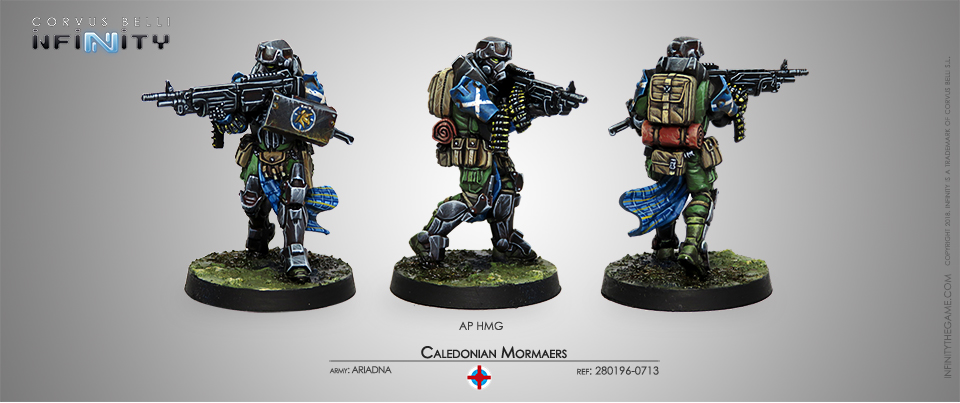 The Mormaers are the elite of the Caledonian Army. Their armors contain an amount of such incredibly pure Teseum that it offers a protection superior to most of the body armor of the Sphere.
Zoe & Pi-Well, Special Clockmakers Team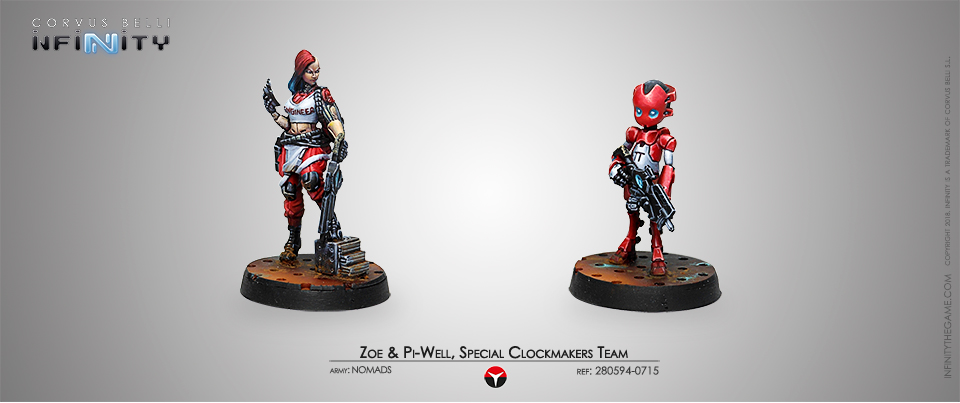 Zoe Nemova has worked her fingers to the bone to become one of the foremost members of the Clockmakers Team, where she had built a solid reputation as an ace field engineer and repairperson.
Tanko Zensenbutai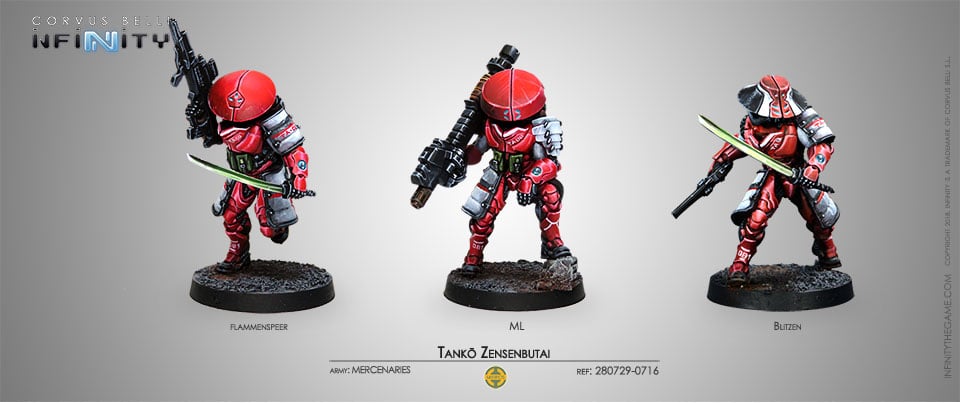 Subscribe to our newsletter!
Get Tabletop, RPG & Pop Culture news delivered directly to your inbox.
New Release! The Tankō was born to uphold the operational role formerly filled by the Haramaki: that of a frontline, close-combat regiment. Much like their predecessors, Tankō tend to hail from working-class families and provincial dojos of little note.
Prowlers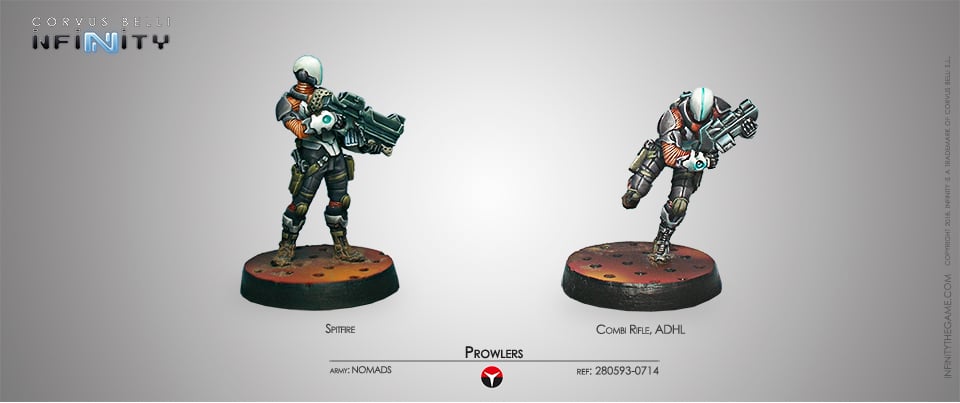 This repackaging will trigger the cancellation of the products that compose them.
Kurage Station Scenery Pack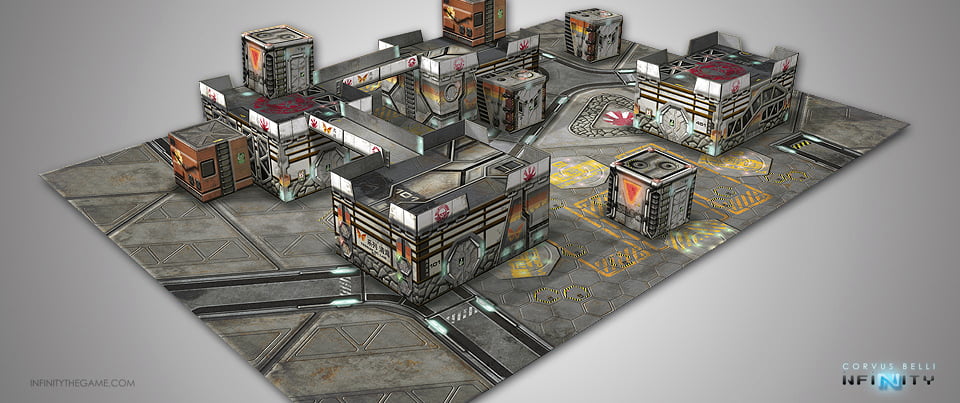 The scientific-military base Kurage, lost in the subarctic confines of planet Dawn on the coast of Novyy Cimmeria and constantly lashed by storms, has always been an accursed destination for anyone sent there.
Aristeia – 30MM Bases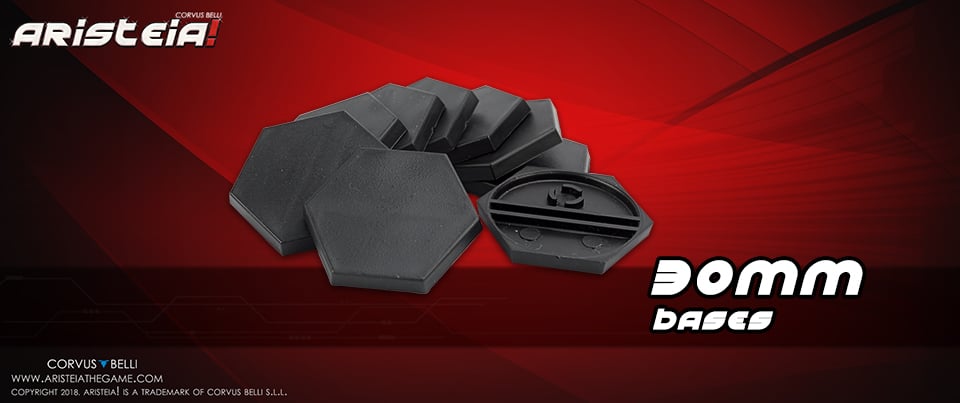 Pack of ten 30mm bases. Designed exclusively to fit the Aristeia! board hexagons. Add some extra glamour to the greatest show of the Human Sphere!
Those Tanko have just stolen the lead for best hat in miniatures wargaming.